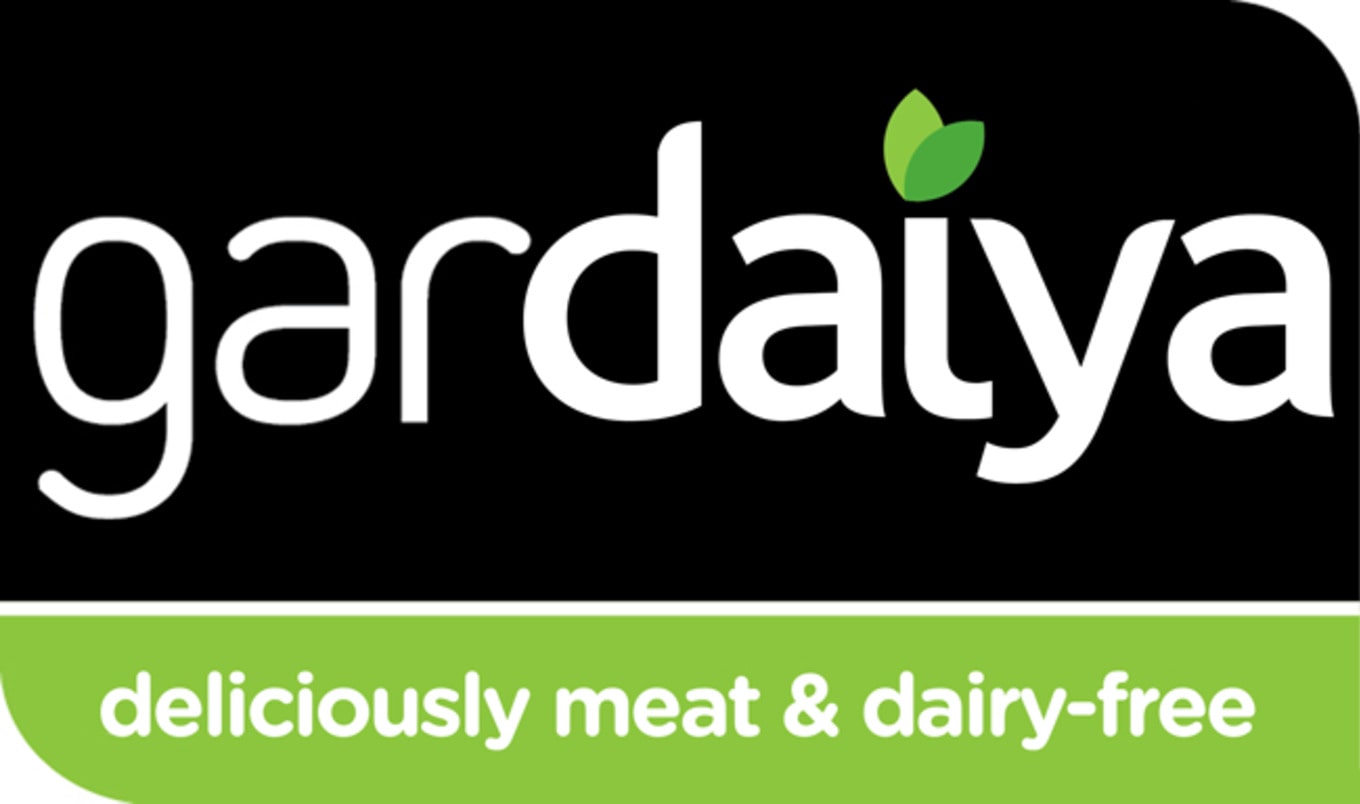 Cheezy Mac with Beefless Strips and Black Bean Burgers with Cheddar Style Slices are among early offerings considered by new mega-company Gardaiya.
March 31, 2016
---
Citing the explosive demand of the plant-based meat and dairy markets, vegan mega-brands Gardein and Daiya announced today plans to merge the two companies to create a new venture called Gardaiya™. With existing headquarters just seven miles apart in British Columbia, Canada, and having already collaborated on a number of products, the new partnership was a natural fit, Daiya co-founder and director Andre Kroecher said. "Gardein and Daiya have consistently been at the forefront of innovation in the field of quality, nutritious plant-based foods. Compounding our efforts to introduce the tastiest, most healthful food free of meat, dairy, and eggs to consumers who are increasingly turning away from such ingredients will only help to disrupt this nation's broken food system." The move has apparently been in the works for the past 18 months, with Gardein founder Yves Potvin saying his early vision for a Gardaiya merger was to harness the creativity of both companies and craft perfected plant-based dishes based on gourmet cuisine he'd enjoyed as global traveler.
"At first, I wanted to make dishes like Chick'n Cordon Bleu with Spanish-style ham and vegan Gruyere cheese," Potvin said. "But ultimately we decided to push the envelope even further and really deliver some unexpected, standout foods using existing Daiya and Gardein products customers already know and love." Potvin said active testing of combinations "that you wouldn't think would work but that are just out-of-this-world" was already underway. "Creamy Greek-style Daiya yogurt topped with hot, Mediterranean-seasoned Gardein beefy crumbles is going to change how plant-based eaters think about protein," he said. "We looked at Daiya's luscious, tangy key-lime cheesecake and thought, 'We have got to get chunks of our Crabless Cakes swirled into that.' Finishing it off with a strawberry-tartar sauce drizzle let us know we were on to something truly special." Gardaiya's first product is indeed a Key Lime & Crab Cheesecake made with Gardein's Crabless Cakes and Daiya's Key Lime Cheezecake.
#AprilFools!