Recipes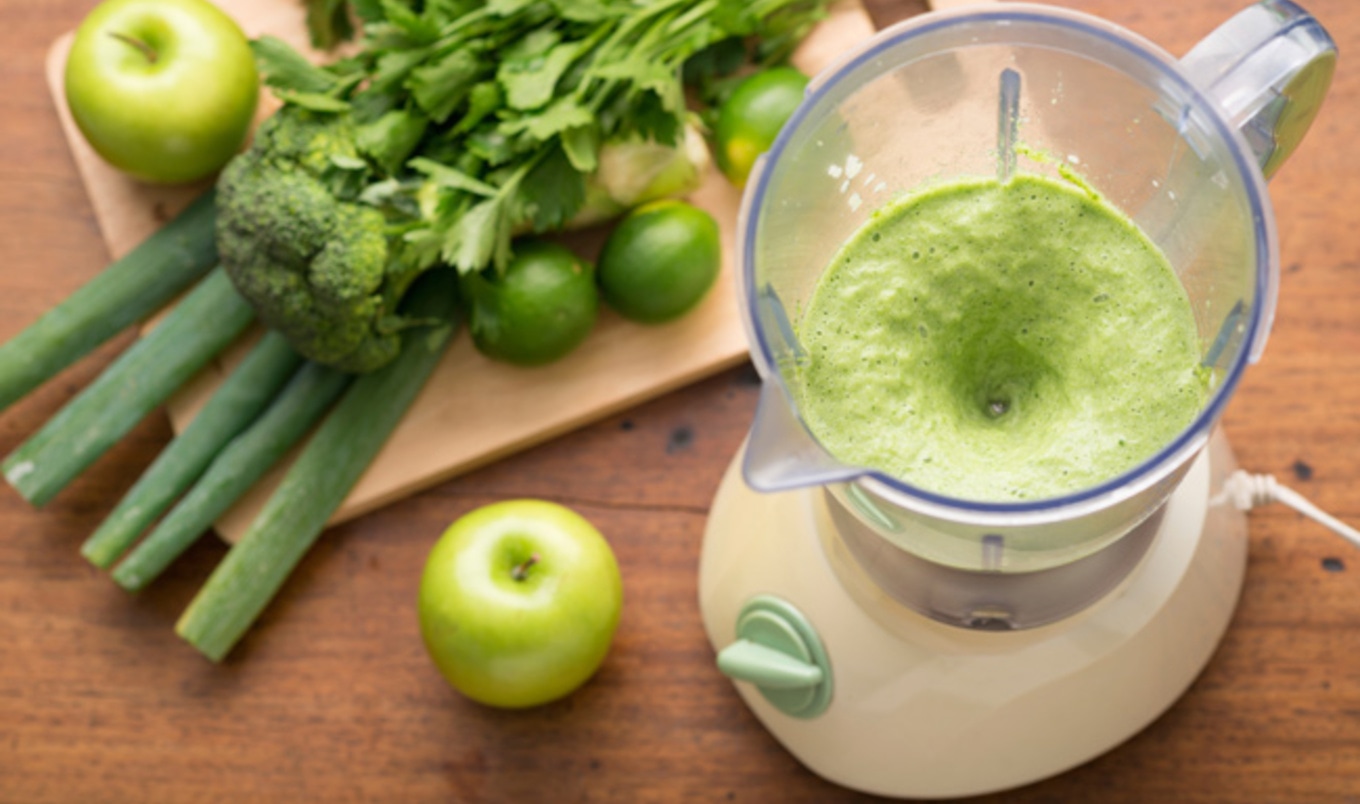 As temperatures rise, it's easier and more pleasant to turn to your handy blender for refreshing meals.
March 27, 2016
---
If cooking and sweating over the stove isn't your thing, then your blender could be the ultimate spring and summer rescue appliance. Whether you're a blender enthusiast (we have quite a few Vitamix lovers at the VNHQ) or are just starting to look into investing in a powerful machine, we've got our favorite blendable recipes and a few tips along the way.
Start Your Blender
In the market and not sure what type of blender is best for you? If you plan on whirring up smoothies, soups, and sauces on a daily basis, then the Vitamix 5200 is your new BFF in waiting. It's on the pricier side, but lives up to any and all expectations and is easily one of the most powerful blenders available. From breakfast to dessert (yes, you can and will indulge in homemade ice cream), you won't be disappointed with this 11mph to 200mph powerhouse. Similarly, Blendtec's WildSide blenders really do make blending an exciting task. If you're more of a casual blender user, then check out KitchenAid's five-speed versions, at about a third of the Vitamix or Blendtec cost. They're reliable, easy-to-use, and great for those who don't plan on blending 24/7.
Immersion blenders are also an excellent addition to your kitchen tools. While they certainly can't replace a full-on blender, they can cut down on clean-up time and mess when it comes to blending soups, juices, or your favorite drink. With its small size and portability, this hand-held blending "wand" can puree food in practically any container.
Tips and Tricks
To ensure a long lifetime for you blender, follow these tips:
• First and foremost, read your blender's instructions!
• Don't run your blender longer than necessary, since many do not have overload protection.
• Never blend without the blender's lid in place.
• Always leave about one-third of the blender empty for expansion. Blending in batches helps.
• Place liquid in the blending jar first, followed by other ingredients.
• Cut fruit, vegetables, and food items in as small portions as possible.
• When it comes to hot liquids, open the vent on the lid, and cover with a kitchen towel.
• After finishing with your blender, disassemble all pieces and clean carefully.
Smooth Temptations
Are smoothies the first thing that come to mind when you think "blender"? If so, then try out some of our favorite recipes, packed with in-season fruits and veggies.
Green juice can step aside for the Green Goddess Smoothie, a vitamin-rich drink packed with kale, and the Southern Sunrise Smoothie, with its warm-weather mixture of collard greens, strawberries, and peaches. Both will give you a healthy boost at any time of the day and take only a few easy chops and clicks to whip up.
More of a fruit-only person? Try the classic strawberry-banana-combo with a ginger twist in a Strawberry Banana Smoother. Take a tropical staycation with a Mango Peach Smoothie or a berry-packed Banana-less Smoothie. And for those more interested in richer flavors, our Smoothie Trio has you covered in both chocolate and vanilla.
Soup Creations
You'll never have to buy cartons of soup ever again with a blender at hand. You can also create anything from thicker, chunky soups to satisfying, smooth versions depending how long you blend. Either way, with just a quick pulse session, you'll have restaurant-quality (or better) soup right on your dining table. Try a Creamy Roasted Sweet Potato Soup or a Tomato Fennel Soup that is sure to satisfy. Summer Jerusalem Artichoke Soup, full of flavor and served cold, eases the rising temperatures. Spicy Potato and Corn Soup is another excellent option; enjoy it while taking in some sun on your porch or deck.
Now go experiment away with your blender! Warning: getting obsessed with all recipes involving this kitchen savior is very likely.
Love the plant-based lifestyle as much as we do?
Get the BEST vegan recipes, travel, celebrity interviews, product picks, and so much more inside every issue of VegNews Magazine. Find out why VegNews is the world's #1 plant-based magazine by subscribing today!