News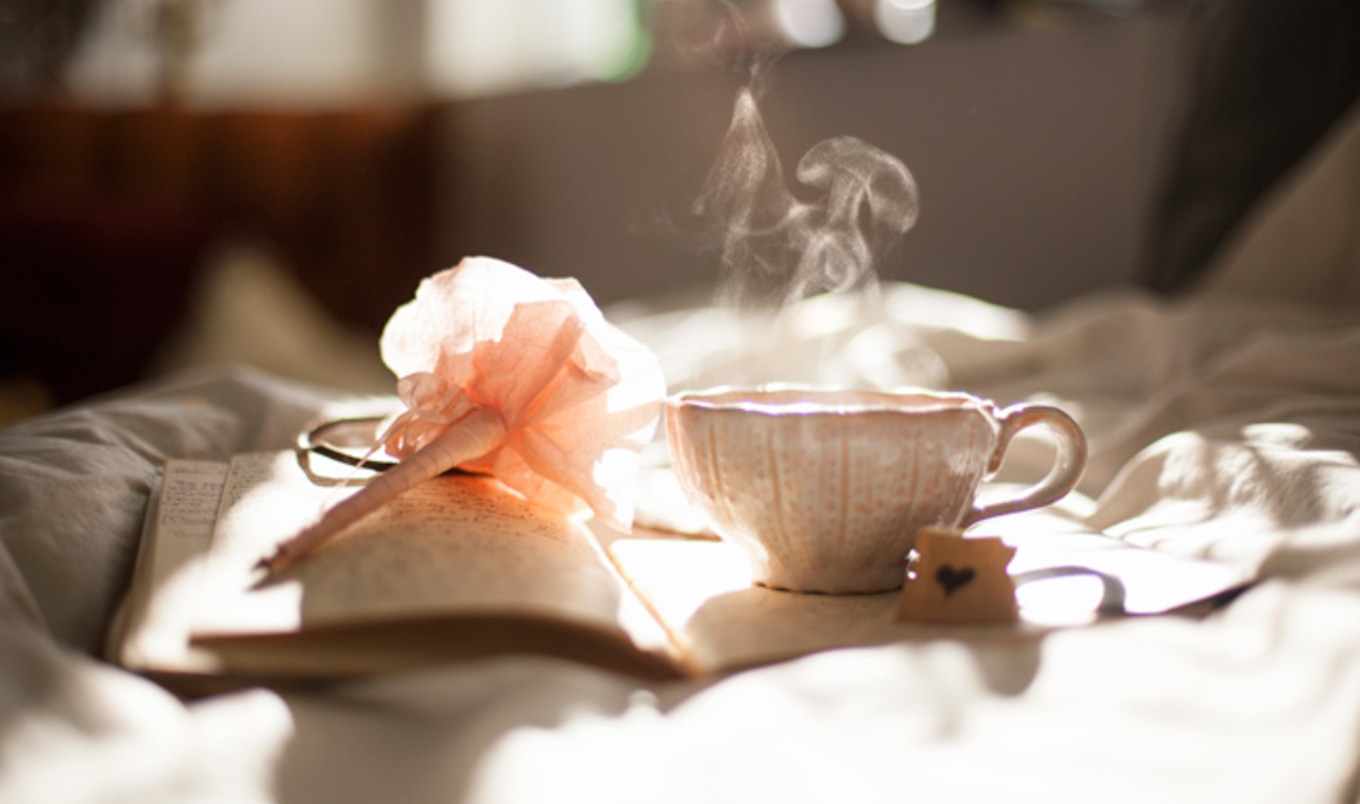 Get refreshed and feel brand new with these tips for making the most of your two days off.
May 11, 2016
---
Whether it's school, work, or general stress, the week can take its toll on anyone. So when you're wishing you had a reboot button to press Sunday night, consider these tips that will have you refreshed and ready to take on the week by the time Monday rolls around.
Indulge in Brain Food
Remember that book you've been meaning to finish? Use your weekends to read and recharge. There's no better way to get your brain flowing after a rough week than spending time cozied up to a book. With a blanket over your lap and some hot tea on the side table, try out some of VN's favorite page-turners from our Media Lounge section in the May+June 2016 Issue.
Get Your Green Thumb On
Whether planting new vegetables and fruits, or tending to ones you already have, weekend gardening is a great way to relieve stress. Time in the sun will boost your vitamin D supply—just make sure to put on the SPF if you plan on gardening for more than an hour. For those in typically less garden-friendly cities, get inspired by Urban Gardeners across the country. Plus, you'll literally get to watch your rewards grow with each passing week.
Have a Recipe Showdown
Always wanted to try making vegan Macaroni and Cheese or Chocolate Truffle Cake? Plan a recipe showdown for the weekend with friends, family, neighbors—anyone who wants to cook, or just eat, some delicious vegan food. Talented authors Isa Chandra Moskowitz, Terry Hope Romero, Robin Robertson, and more, make it easy to compile a menu of tasty recipes ready to whip up in a home kitchen. Surrounded by loved ones and heaps of food, you'll forget anything stressful about the previous week.
Rise and Stretch
Being strapped for time during the weekday mornings makes it hard to shower, get dressed, and eat breakfast, let alone make it to a yoga class or do stretches at home. Starting each day with some relaxing yoga or meditation will help boost energy levels and keep your mind clear. If you're looking to make your weekend completely relaxation-filled, arrange an extended stay at an Eco-Veg Resort or Spa.
Play with Puppies
Studies show that petting animals reduces stress and improves your mood, so make the weekend particularly special for your companion animal. Go to the beach or park, or get them the toy of their dreams—you'll benefit, too. If you don't have an animal of your own, volunteer at a local shelter and spend a Saturday or Sunday morning playing with the dogs and cats that need it most. For a special trip to hang out with animals beyond canines and felines, visit Farm Sanctuary or Best Friends Animal Sanctuary.
Hit Snooze
The ultimate way to give yourself a long-lasting energy boost? Sleep. The average American adult only gets 6.7 hours of sleep during the weekday, and that number is often much less for those with longer work hours. For the weekend, make sure you aren't staying up until 4am browsing vegan blogs or cleaning your kitchen, and make the time to rest. Getting those necessary hours of shut-eye will keep you wide-eyed during the day.
From reading to cooking to getting restful sleep, these simple tips will ease you back into the work week without having to reach for a cup of coffee.
Love the plant-based lifestyle as much as we do?
Get the BEST vegan recipes, travel, celebrity interviews, product picks, and so much more inside every issue of VegNews Magazine. Find out why VegNews is the world's #1 plant-based magazine by subscribing today!