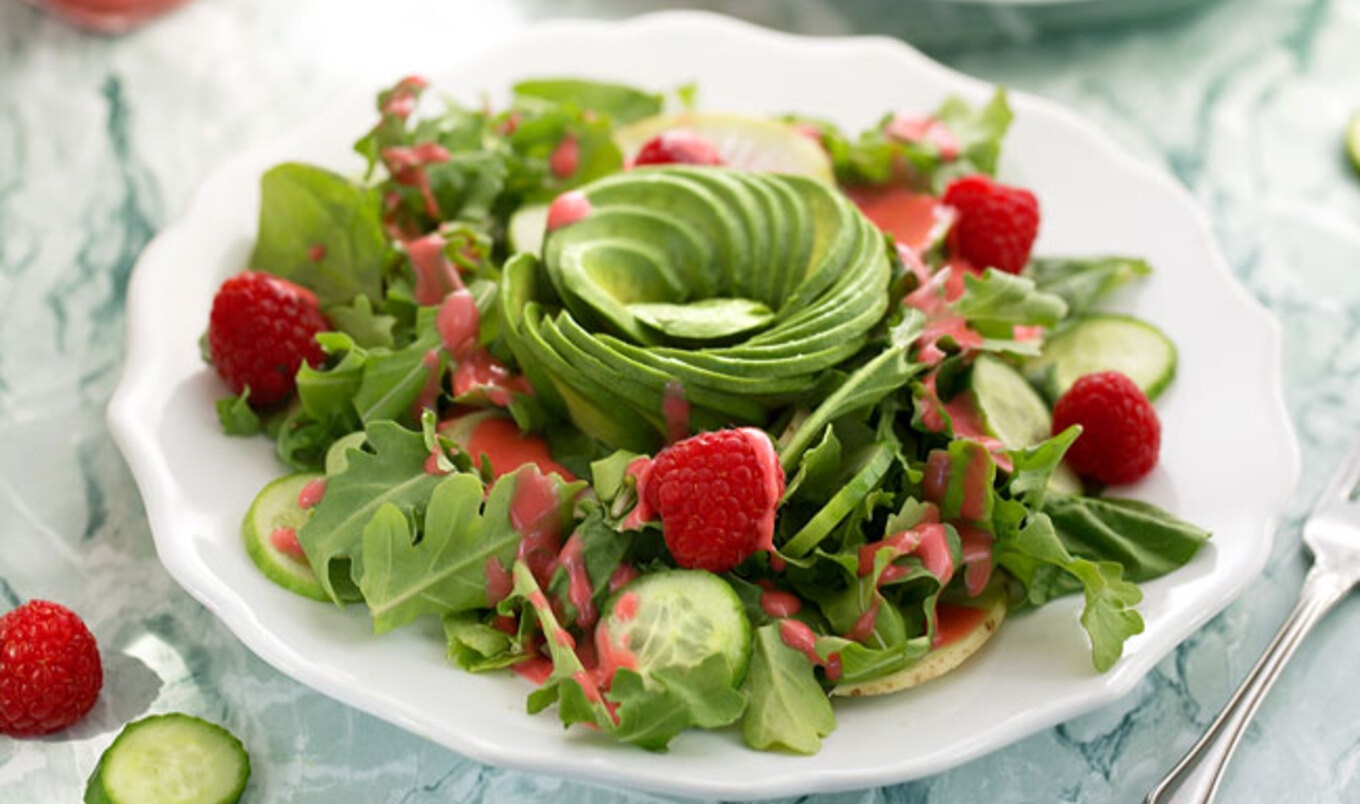 Avocado stands front and center in this smooth-and-crunchy combo salad with homemade creamy raspberry dressing.
July 25, 2016
What you need:
For the dressing:
½ cup vegan milk
¼ cup grapeseed oil
2 tablespoons apple cider vinegar
1 tablespoon maple syrup
1 cup fresh raspberries
For the salad:
Mixed baby greens
1 cucumber, sliced into thin rounds
1 daikon radish, sliced into thin rounds
1 avocado, pitted, peeled, and sliced
2 tablespoons chopped scallions
½ cup raspberries
What you do:
1. For the dressing, into a blender, combine all ingredients and blend until smooth.
2. On bed of mixed baby greens, place several thin rounds of cucumber and daikon radish. Add avocado slices, scallions, and raspberries. Drizzle dressing on top or serve on the side.