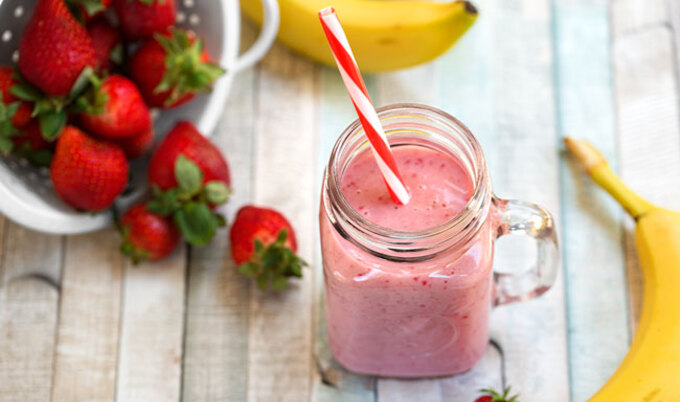 Vegan Strawberry-Banana Smoothie
The classic combination of strawberry and banana comes alive with the zing of fresh ginger and orange juice.
Serves 4
What you need:
2 cups fresh or frozen strawberries
2 large bananas, peeled and cut in half
3/4 cup fresh orange juice
1/2 cup vegan milk
1 tablespoon fresh ginger, minced
What you do:
In a blender, place all ingredients and process until smooth and creamy. Serve immediately.
Love vegan food as much as we do? Then you're going to LOVE the VegNews Ultimate Vegan Meal Planner with THOUSANDS of editor-approved, easy-to-make recipes. On sale now for 40% off!
Click here