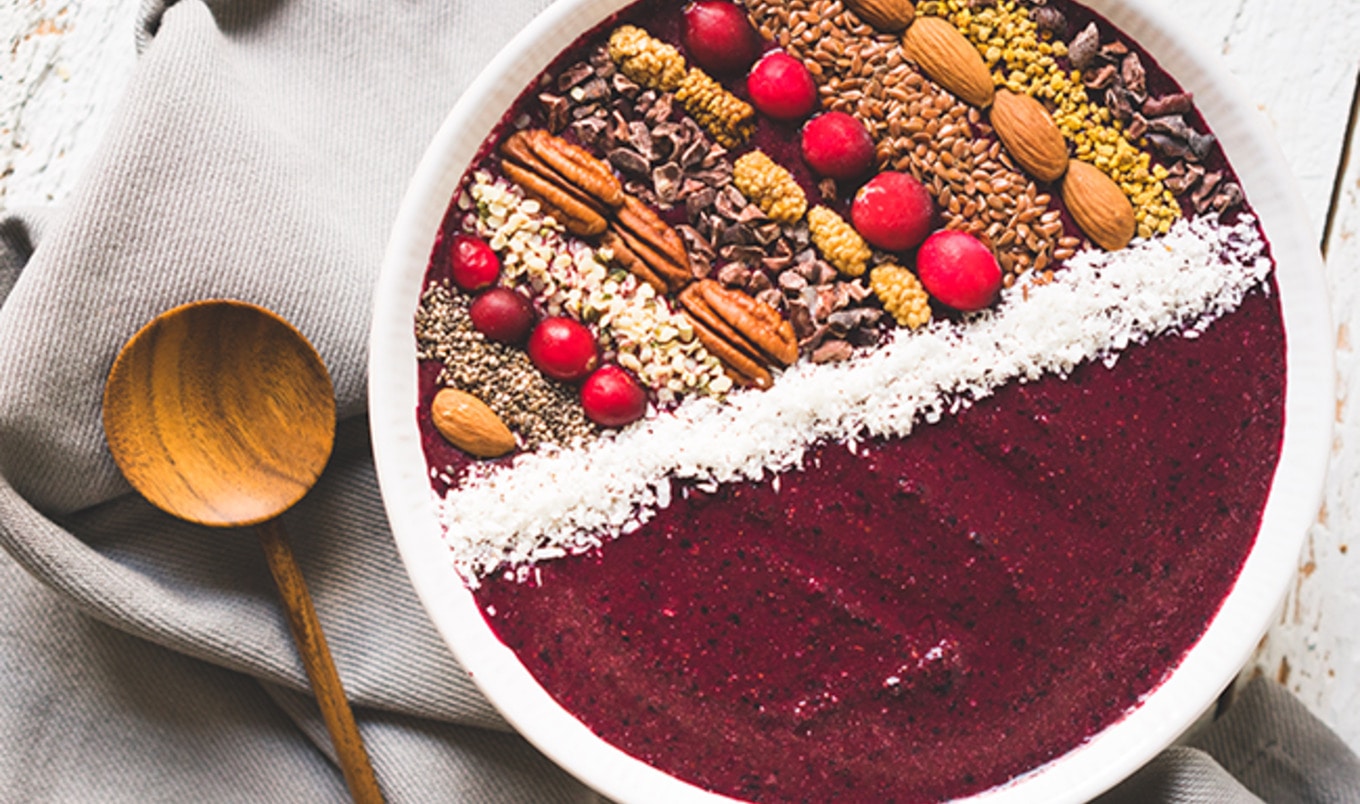 This vegan smoothie bowl combines antioxidant-rich blueberries and mineral-dense beets with decadent, chocolaty goodness.
March 23, 2022
Smoothie bowls are a great way to throw a meal together quickly when you're in a hurry and in need of something substantial. For our blueberry-beet smoothie bowl, we've included notes of indulgent chocolate, but don't forget the toppings! You can customize them to suit your taste buds and to cater to what you have stocked in your pantry.
Serves 2
What you need:
For the smoothie:
2 small beets
1½ cup blueberries
2 tablespoons cocoa powder
2 tablespoons cocoa nibs
2 cups non-dairy milk
1 tablespoon apple-cider vinegar
For the toppings:
1 tablespoon hemp hearts
1 tablespoon chia seeds
1 tablespoon shredded coconut
1 tablespoon cocoa nibs
What you do:
1. Into a blender, add beets, blueberries, powder, nibs, milk, and vinegar, and process until smooth.
2. Into a bowl, pour mixture and top with hemp hearts, seeds, coconut and cocoa nibs.