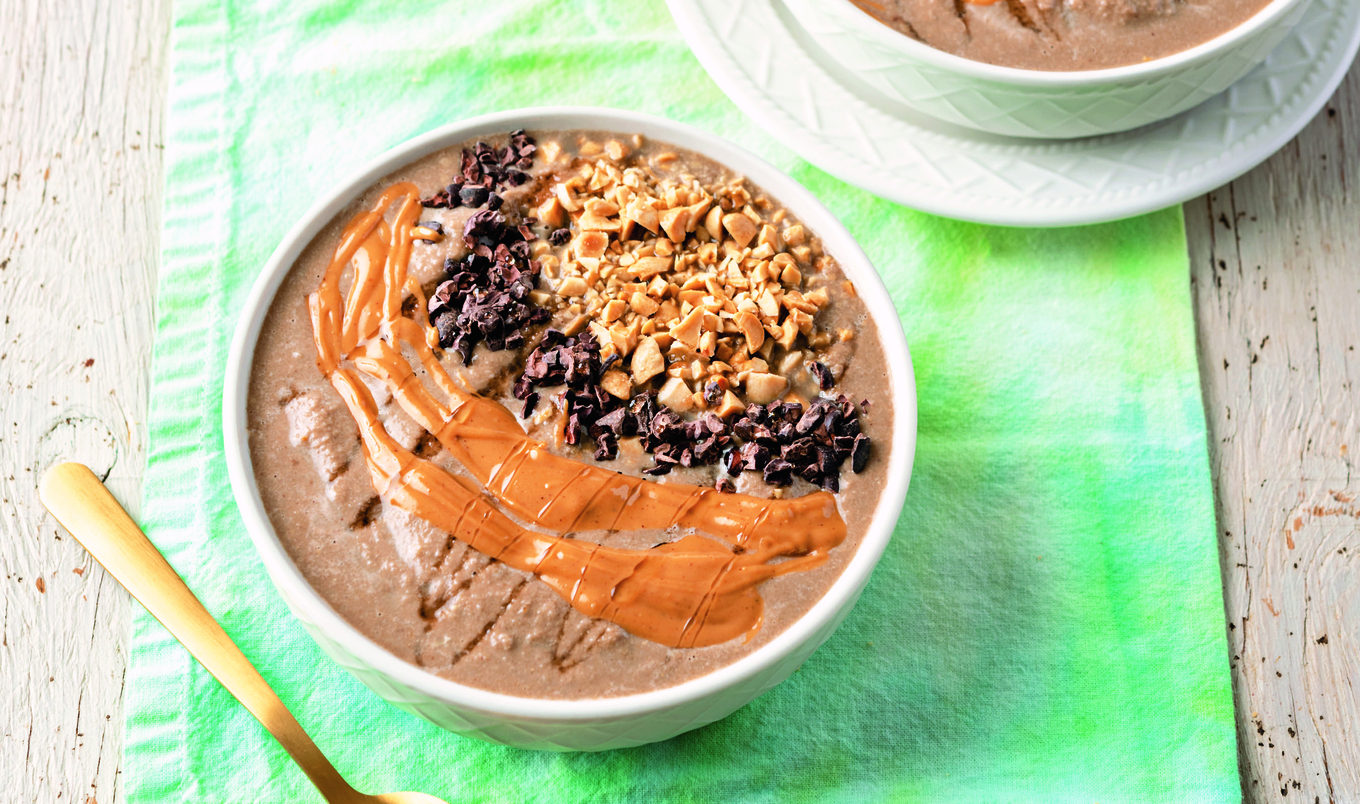 This smoothie is so decadent and indulgent, you'd never guess it's made with a secret vegetable ingredient.
June 14, 2021
The combination of chocolate and peanut butter is a classic for a reason. And with a double dose of protein from peanut butter and protein powder, this smoothie bowl from the Vegan Buddha Bowls cookbook is sure to become your go-to, post-workout meal.
What you need:
4 cups chopped, steamed, then frozen cauliflower florets

1 scoop chocolate protein powder
3 tablespoons peanut butter
2 teaspoons cacao powder
3 cups sweetened almond milk
2 teaspoons maple syrup
For garnish:
¼ cup crushed peanuts
2 tablespoons peanut butter
Maple syrup, for drizzling
¼ cup cacao nibs
What you do:
Into a high-speed blender, add cauliflower, protein powder, peanut butter, cacao powder, almond milk, and maple syrup. Blend on high speed until smooth, stopping to scrape down the sides, if needed.
Transfer to two serving bowls and top each bowl with crushed peanuts, peanut butter, maple syrup, and cacao nibs.