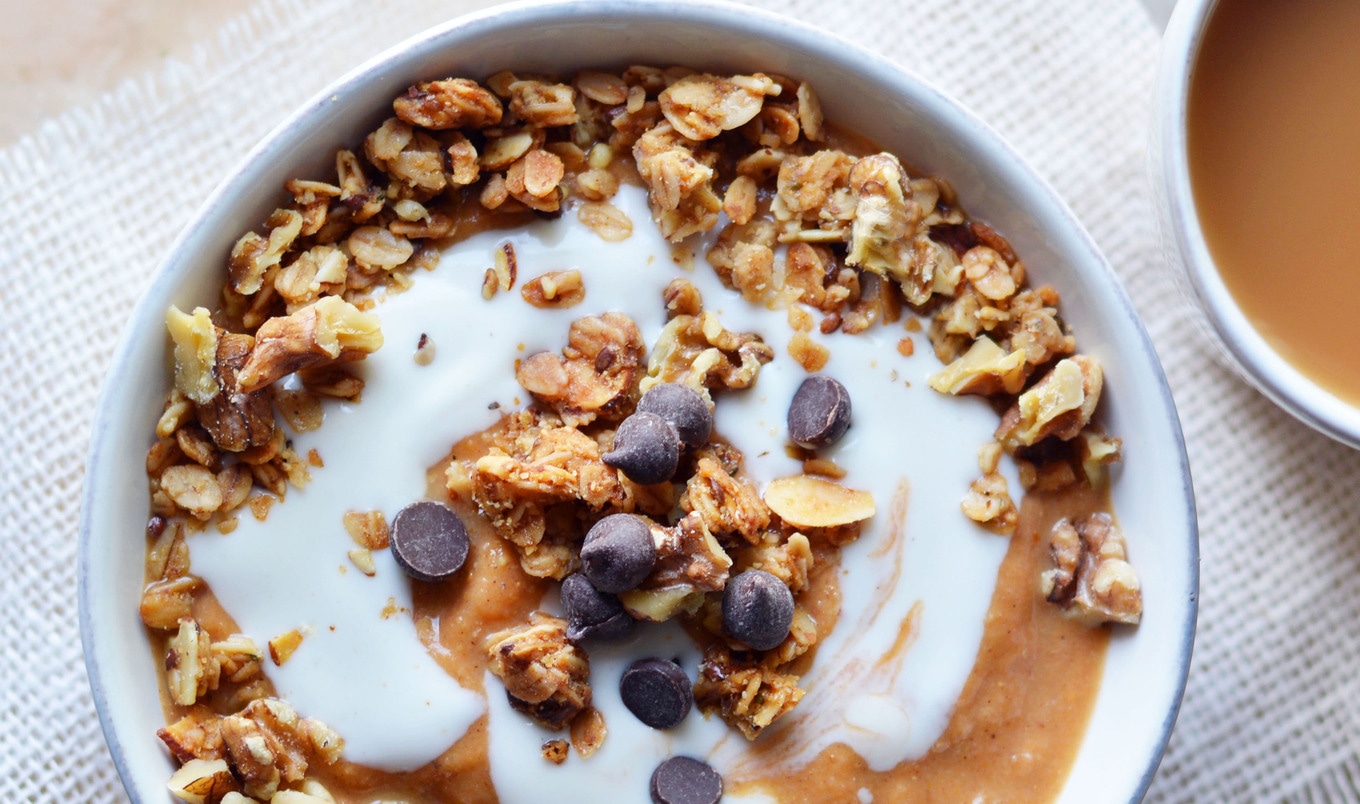 This smoothie makes the perfect breakfast on those early fall days when you are eager to embrace the flavors of the season.
September 10, 2021
Satisfy your cravings for pumpkin-spiced everything with this super-creamy, nourishing breakfast bowl from The Colorful Family Table cookbook.
What you need:
2 frozen bananas
2 cups vegan milk
1 cup frozen cauliflower florets
1 cup pumpkin purée
2 tablespoons maple syrup
2 tablespoons ground flaxseed
1 tablespoon pumpkin pie spice
½ teaspoon vanilla extract
⅛ teaspoon salt
1 cup vegan yogurt, for topping
1 cup granola, for topping
1 cup chopped nuts, for topping
1 cup vegan chocolate chips, for topping
What you do:
1. Into a blender, add all ingredients and blend until well combined.
2. Transfer mixture to 4 bowls. Add ¼ cup of each topping to each bowl and enjoy.