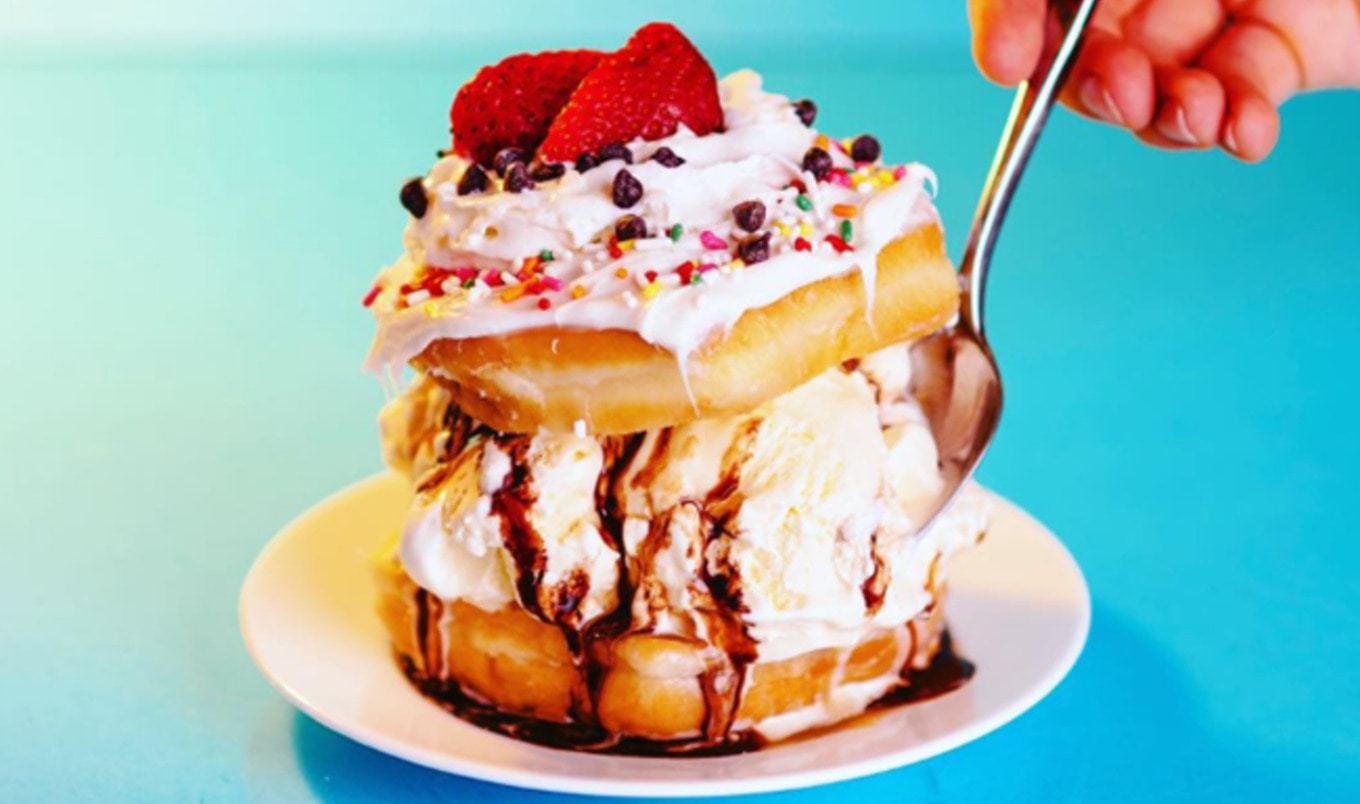 With so many plant-based alternatives at our fingertips, dumping dairy has never been easier!
January 15, 2017
---
The United Nations named 2016 the year of the pulses, and we're vying for 2017 being the year when everyone finally ditches dairy. As activist Erin Janus put it in her viral video, dairy is in fact "scary." We wouldn't touch that stuff with a ten-foot pole, and luckily, we never have to. From milk to whipped cream, every dairy category has more vegan options than ever! Here are six great reasons why you'll never need to reach for secretions obtained from "the mammary glands of one or more lactating healthy cows"—the standing definition of "milk"—ever again!
 
Milk
If recent trend reports hold true, the plant-based milk industry will soar to $35 billion by 2024, attracting new companies to the explosive cruelty-free arena. Gone are the days when grainy rice or soy milk were the only options on the supermarket shelf. In addition to nut-based milks such as almond and cashew, a new slew of dairy-free goodness from flax to potato-based concoctions are hitting the shelves at astronomical rates. Even big box stores such as Target, WalMart, and Costco are getting on the vegan milk train by offering a wide selection of the good white stuff. Are we pouring pea protein-based Ripple and vegetable-based Veggemo onto everything in sight? You betcha!
 
Cheese
Perhaps one of the longest standing arguments made against going vegan is "but I can't give up cheese." In 2017, that excuse falls flat. From fully vegan pizza joints popping up all over the world and serving pies slathered in gooey, plant-based cheese—Australia's Gigi Pizzeria, Philadelphia-based iconic pizza shop Blackbird, and Brooklyn, NY newcomer Screamer's, to name a few—to an ever growing selection at your local grocer, giving up dairy cheese is undeniably a breeze. There are dedicated vegan cheese shops that rival those filled with animal products, and our friends at Herbivorous Butcher, The Butcher's Son, and soon-to-debut Atlas Meat-Free Delicatessen all make their own tasty plant-based cheeses in-house. Nowadays, vegan cheeses are fit for fancy cheese plates accompanied by crackers, dried fruit, and enough wine to make you forget that you once ate something that caused suffering.
 
Yogurt
Do you crave rich, tangy yogurt with fruit at the bottom but zero animal cruelty inside? Lucky for you, the selection of vegan yogurts—from brands such as Kite Hill, Daiya, Yoconut, CoYo, and more—will knock you off your feet. Made with various plant bases (think cashew, almond, and creamy coconut), in an array of flavors from blueberry to chocolate, the new wave of yogurts (even available in Greek varieties) make for excellent post-gym snacks. And if frozen treats are your thing, frozen yogurt shops all over the country now offer fantastic vegan flavors that go way beyond sorbet.
 
Whipped Cream
Winter and whipped cream go together like moss on rocks, and thanks to the coconut-based variety, you can get your fix at many-a Peet's coffee shop across the country. So Delicious makes amazing tubs of CocoWhip whipped cream, should you prefer to stay home and snuggle up to a decadent hot chocolate. For those with even a little kitchen know-how, sweet cream can be whipped up at home in less than five minutes, and is a perfect topping for pie.
 
Ice Cream
In our opinion, vegans nailed ice cream years ago but that doesn't stop vegan ice cream brands from innovating new flavors and bases such as cashews, coconut cream, bananas, and even avocado. Gelato—or the softer, Italian variety—is a growing iteration of our favorite frozen treat, and in 2017, several companies—such as California's Vixen Kitchen and Indiana-based Mami's Gelato—are taking their cruelty-free concoctions to wider distribution channels across the country (and as far as Bermuda!). How do we scream for our ice cream? With a three-scoop sundae, covered in vegan nutella, dotted with fresh berries, and with a dollop of the aforementioned CocoWhip on top.
 
Butter
Thanks to companies such as Miyoko's Kitchen, vegans no longer need to rely on margarine. The company's European-Style Cultured Butter is tangy, tart, and delectably dairy-free. Hot buttered rum, pecan praline pie toppings, or just a hefty schmear on your morning toast will remind you that life sans dairy is undoubtedly delicious. Did we mention that all of these categories of plant-based products make great baking substitutions, so ditching dairy will never mean giving up your favorite baked goods? Buttery biscuits, here we come!
Photo courtesy of Natasha Komoda
JUST LAUNCHED! Get our 10 Easy Vegan Summer Meals recipe book as a FREE instant download.
JUST LAUNCHED! Get our 10 Easy Vegan Summer Meals recipe book as a FREE instant download.