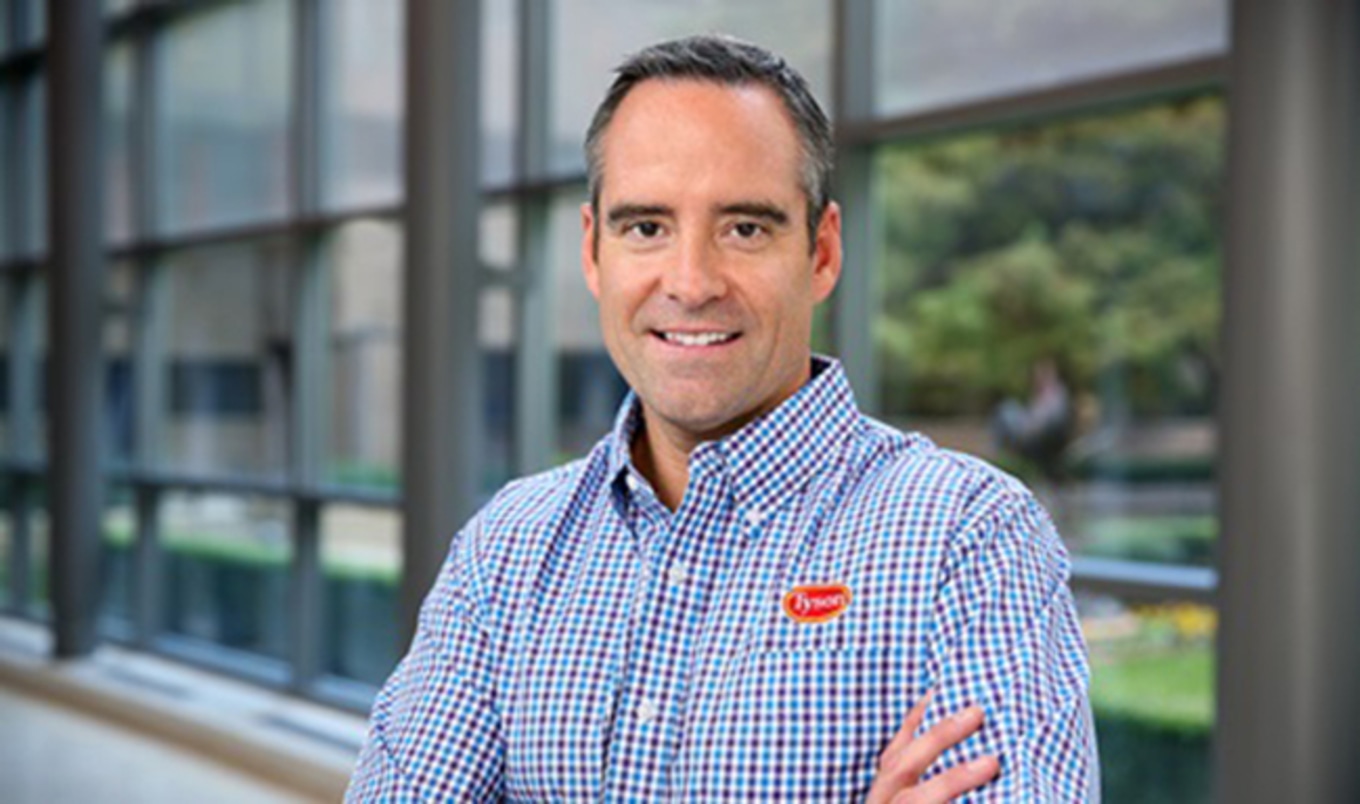 Tom Hayes reveals that Tyson now has a team dedicated to investing in startups that help move the meat company into a more sustainable future.
December 19, 2017
---
Meat company Tyson Foods CEO Tom Hayes spoke with Fortune in a videotaped interview this month about the company's plans to invest in plant-based companies. Interviewer Beth Kowitt asked Hayes about Tyson's investment in vegan brand Beyond Meat. "So that seems like that company wants to totally destroy your business. So why are you investing in them?" Kowitt asked. "If you can't beat them, join them," Hayes responded. "I would say it's not that they would want to totally destroy us … one of the things that we believe is that protein is going to continue to be in demand, and we don't think of just animal protein but … all kinds of protein." Tyson initially invested an undisclosed amount in Beyond Meat in October (in exchange for a five-percent stake in the company) and increased its investment in the vegan company's $55 million funding round this month. "For us," Hayes continued, "we want to be mindful of that and focus on the consumer and what they want." Hayes revealed Tyson has created a team that invests in new technologies and emerging food companies that tackle sustainability and food-waste issues. "That has been a big focus for us," Hayes said. "The first investment has been Beyond Meat, but we're looking for other investments that will bring us up the curve in terms of sustainable food production." While Hayes believes animal protein will continue to dominate the industry, he revealed that Tyson plans to financially back plant-based alternatives "for all the right reasons," listing consumer satisfaction as a top priority. During the interview, Hayes was seated beside Denise Morrison, CEO of Campbell Soup Company, which recently joined trade group Planted Based Food Association—comprised of many plant-focused companies such as Daiya Foods, Tofurky, and Miyoko's Kitchen—as its largest corporate member.
JUST LAUNCHED! Get our 10 Easy Vegan Summer Meals recipe book as a FREE instant download.
JUST LAUNCHED! Get our 10 Easy Vegan Summer Meals recipe book as a FREE instant download.