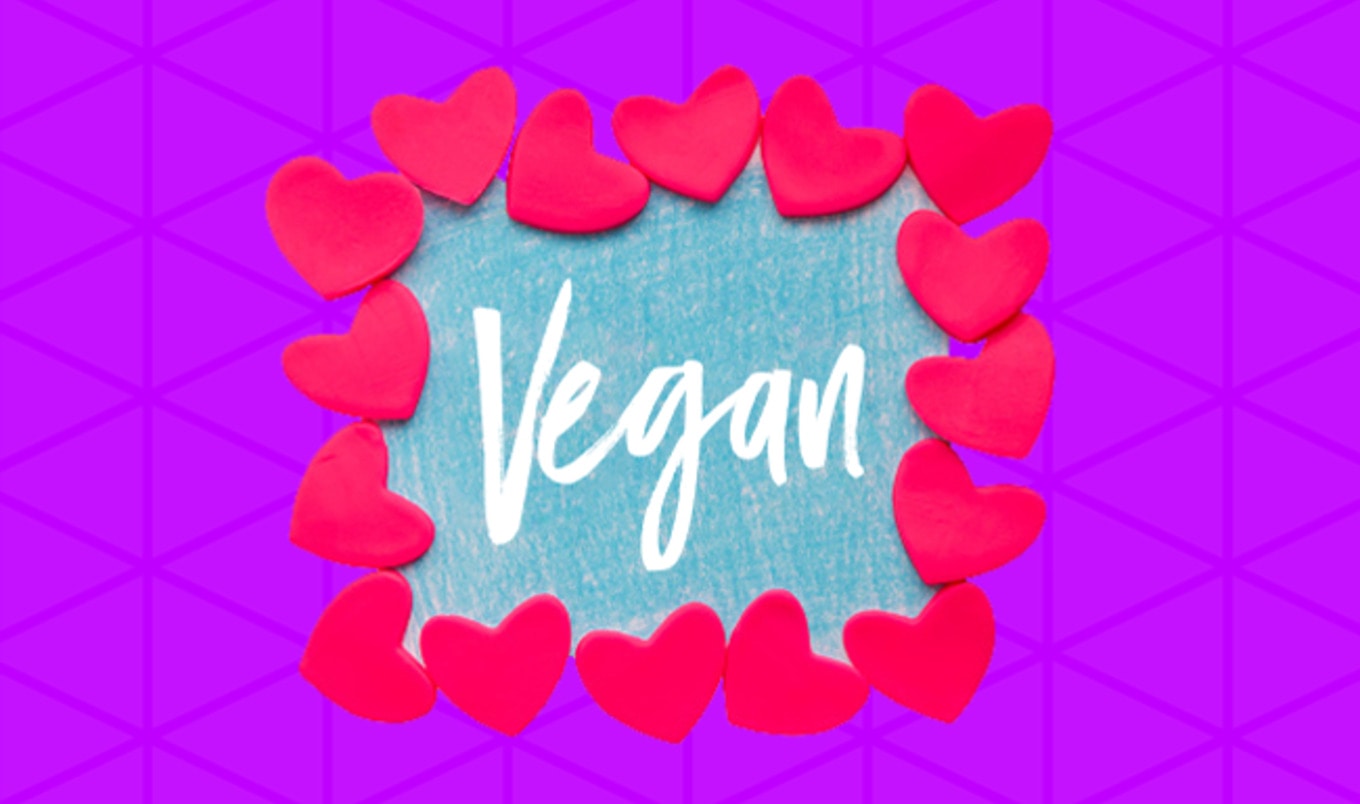 Dreamy V-Day proposals, plant-based aphrodisiacs, and salacious chocolate bites are just the start of how you should celebrate your February 14.
February 14, 2017
---
Whether you're in love with your significant other or simply with your evening plans to luxuriate in solitude, we at VegNews are at the ready with suggestions, tips, recipes, and unsolicited advice to ensure that your February 14 is exactly what you need and want. This week, we've been heart-deep in editing V-Day stories, and since we're now finally coming up for air (and chocolate), we want to share with you the things we learned, and the things we love. Here are our top eight tips for celebrating a perfect (and perfect-for-you) vegan Valentine's Day.

1. If you're a vegan spending this evening with a meat-eater, make sure they respect your beliefs (if they don't, they don't respect you), and then lure them to the plant-side with a vegan aphrodisiac such as figs or garlic.

2. Ethics go a long way, so after you're done with your romantic Valentine's Day dinner for two (or maybe you're making some cute heart-shaped foods for you and your lover) don't forget to buy them eco-friendly flowers and slavery-free chocolate. Nothing is more of a turn-on than intact morals.

3. After all those aphrodisiacs are in your system, you'll want to heat up your sex life, so don't forget about PETA-approved condoms and sweatshop-free lingerie.

4. If heteronormativity isn't your speed, perhaps you'll want to queer up your vegan Valentine's Day. Think Joan Jett, fair-trade vulva-shaped chocolates, and standing in solidarity with other marginalized groups.

5. The truth is, nobody will love you with the same fervor as your dog—so after you're done smooching them, tap into your animal-rights activism by extending your heart in the direction of farmed animals, then allow yourself to learn some lessons about love from sea critters, who are probably more devoted than your last romance.

6. If you're still looking for a romantic partner, (even though some folks would rather be single than coupled, and for good reason), you might just find that nurturing a vegan romance can be as easy as a few clicks on a mobile app.

7. For those of you who like to make food yourselves (and nothing is better foreplay than bringing attention to your hands, let's be real), keep things festive with one of our beet-inspired recipes. If the red root-vegetables aren't your beat, a romantic three-course dinner at home will surely wow anyone. Don't forget to set the mood with the right music and ambience.

8. The very best way to celebrate Valentine's Day is with good old-fashioned self-love. After you're done binge-watching movies from the comfort of your house, show your skin and hair some much-needed TLC with vegan DIY beauty treatments, and cap off the night with healthy raw vegan desserts (we promise, they don't taste healthy).

Happy Valentine's Day!

xo,
VegNews
JUST LAUNCHED! Get our 10 Easy Vegan Summer Meals recipe book as a FREE instant download.
JUST LAUNCHED! Get our 10 Easy Vegan Summer Meals recipe book as a FREE instant download.