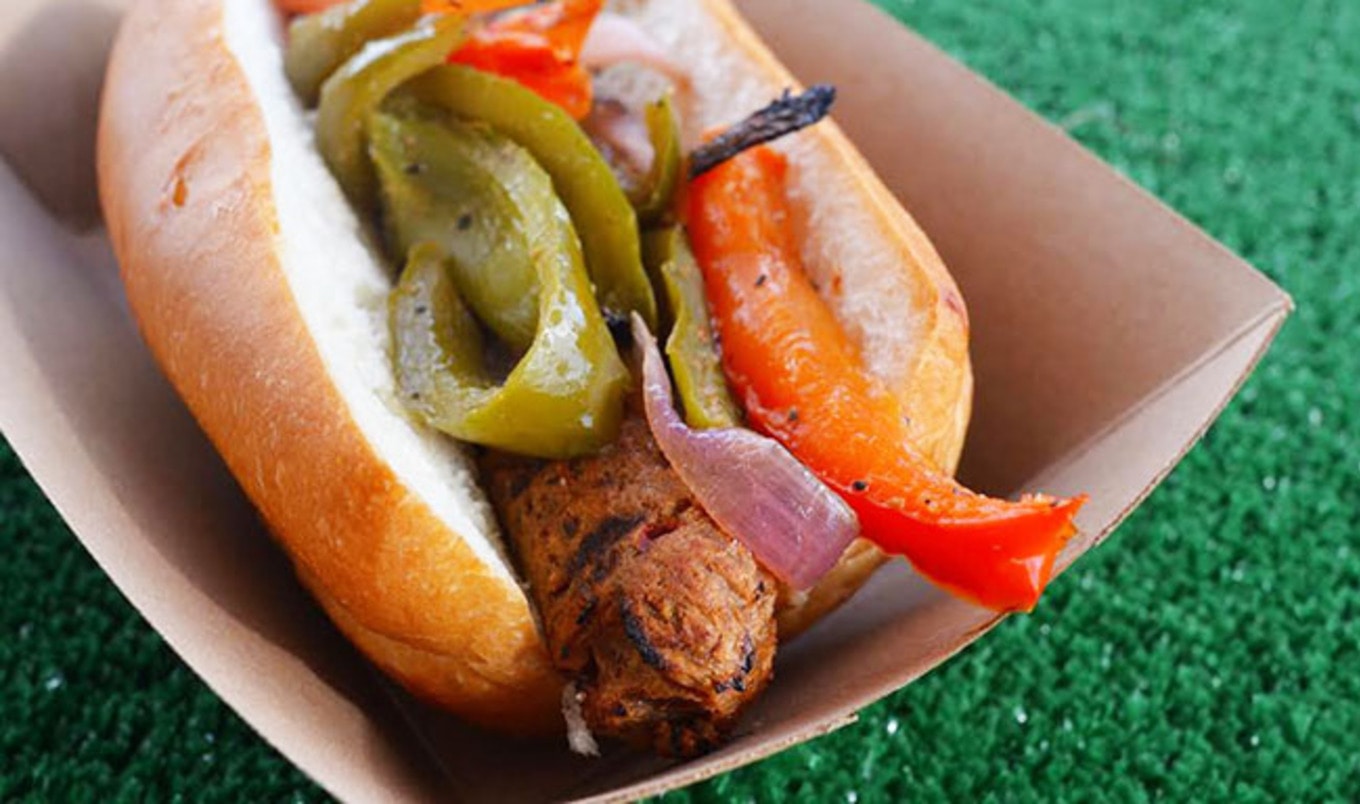 The home of the Minnesota Twins will now serve Herbivorous Butcher's plant-based sriracha brats and Italian sausages at the Kosher Hot Dog Stand.
March 30, 2017
---
Sriracha brats and Italian sausages from vegan company The Herbivorous Butcher will now be available at the MSPKosher Hot Dog Stand inside Target Field, home of Major League Baseball team Minnesota Twins. The volunteer-run stand first opened in 2011 under the supervision of Rabbi Avi S. Olitzky of organization MSP Kosher, who tweaked menu options for seven baseball seasons. In an effort to "shake things up and make the stand more compelling," Olitzky invited members of the stadium's food service group Delaware North to sample vegan meats at local shop The Herbivorous Butcher (certified kosher by the rabbi himself) and says that all parties were "wowed" by the butcher's plant-based offerings. The vegan sausages will be prepared on a separate grill from non-vegan items, and can be adorned with grilled onions and classic condiments including mustard, ketchup, and relish. Rabbi Olitzky tells VegNews that adding locally made products to the menu is "not only expanding kosher options and vegan options, but bringing the community together." Rabbi Olitzky sees this season's new offerings as a pilot, with plans to add more vegan options depending on their success. "Part of our mission is to normalize vegan food," Herbivorous Butcher's co-founder Aubry Walch tells VegNews, "so having our products in a place where people can enjoy America's favorite pastime is a huge step forward in making veganism more mainstream." The new offerings—along with vegan burgers, hot dogs, and aloo gobi from other vendors—are listed amongst a dedicated "vegetarian options" section on the stadium's official website. Rabbi Olitzky is currently working on granting kosher certification to local vegan restaurant J. Selby's which is slated to open in two to three weeks.
JUST LAUNCHED! Get our 10 Easy Vegan Summer Meals recipe book as a FREE instant download.
JUST LAUNCHED! Get our 10 Easy Vegan Summer Meals recipe book as a FREE instant download.