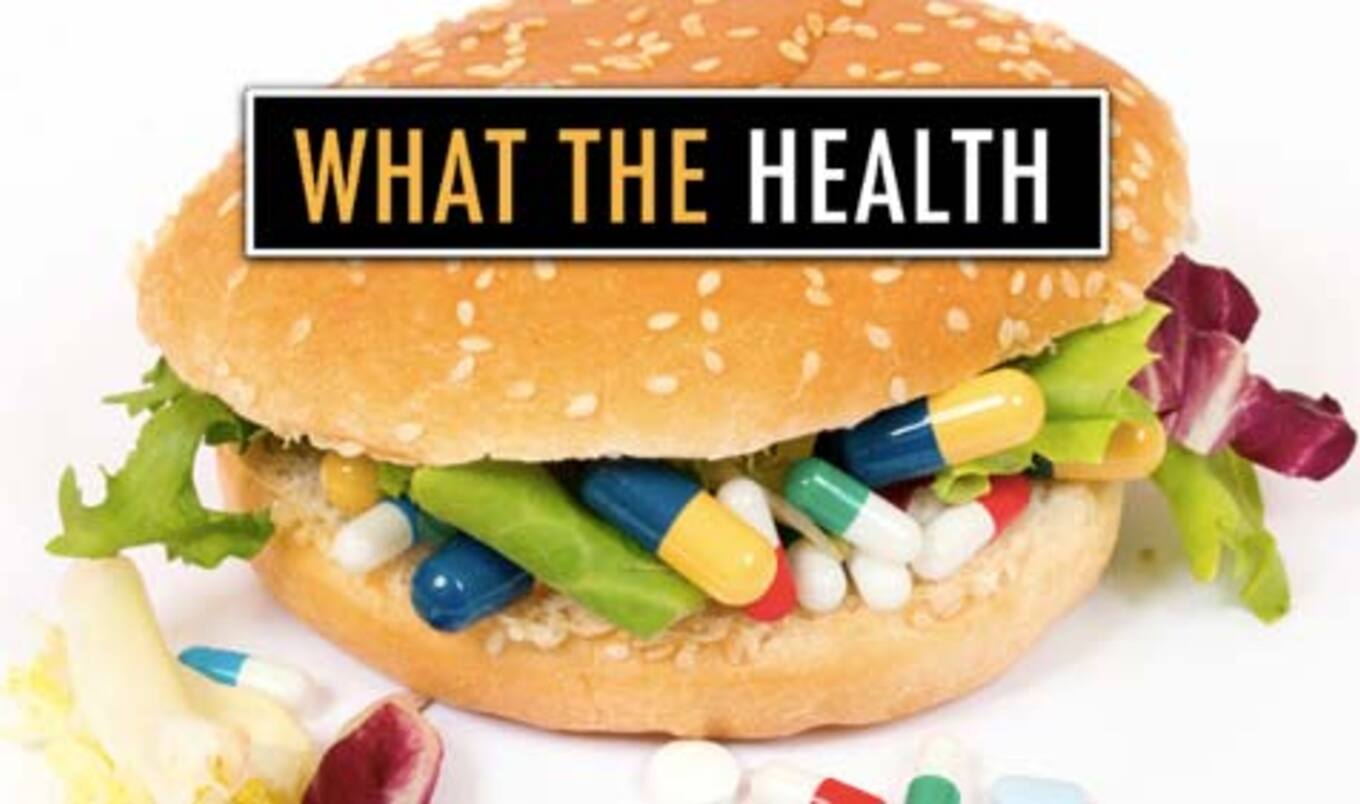 The latest documentary from the producers of Cowspiracy tackles diet, disease, and the great protein debate.
March 10, 2017
---
Filmmakers Kip Andersen and Keegan Kuhn—best known as the co-producers of Cowspiracy—debuted their latest film What the Health this week in downtown Los Angeles. The 90-minute documentary highlights the relationship between diet and disease and how the consumption of animal products are controlled by special-interest groups. The movie also explains how many Americans aren't aware that millions of corporate dollars fund non-profit and government organizations such as the American Cancer Society, the United States Department of Agriculture, and the American Diabetes Association. The film illustrates a direct correlation between the consumption of meat, eggs, and dairy with the onset of diabetes, cardiac disease, and cancer. According to the filmmakers, fat is largely the culprit of type 2 diabetes, which is contrary to the popular belief that sugar is to blame.

Furthermore, What the Health gets political when it reveals that millions of corporate dollars are spent to advance the interests of animal agriculture. For example, Tyson is a major sponsor of the American Cancer Society, and the Susan G. Komen Foundation accepts funds from Yoplait and Eggland's Best. The movie also spotlights the social injustices incurred by animal agriculture. For example, the movie connects substandard health found in predominantly African-American communities in North Carolina to a concentration of hog farms.

Although not an official sequel, What the Health was shot in a similar manner as Cowspiracy. The narration is driven by Andersen's quest to find the correlations between diet and disease, which are shown through a mix of infographics, film clips of slaughterhouses, and interviews with doctors Neal Barnard, Caldwell Esselstyn, and Michael Klapper that serve as an interesting juxtaposition to conversations with executives from the American Diabetes Association, who claim diet is not the cure for the disease. Vegan athletes—such as ultra-endurance triathlete Rich Roll and former NFL player David Carter—are also featured to help reinforce the positive effects of a plant-based diet on health and performance.
Omnivores have the most to gain from watching What the Health, but eaters of all persuasions can benefit from the film, as the story addresses many of the arguments against plant-based eating.
The film also answers the omnivore's favorite question: "Where do you get your protein?" Spoiler alert: it's plants.

Tanya Flink is an Orange County-based vegan, foodie, and certified Master Personal Trainer.