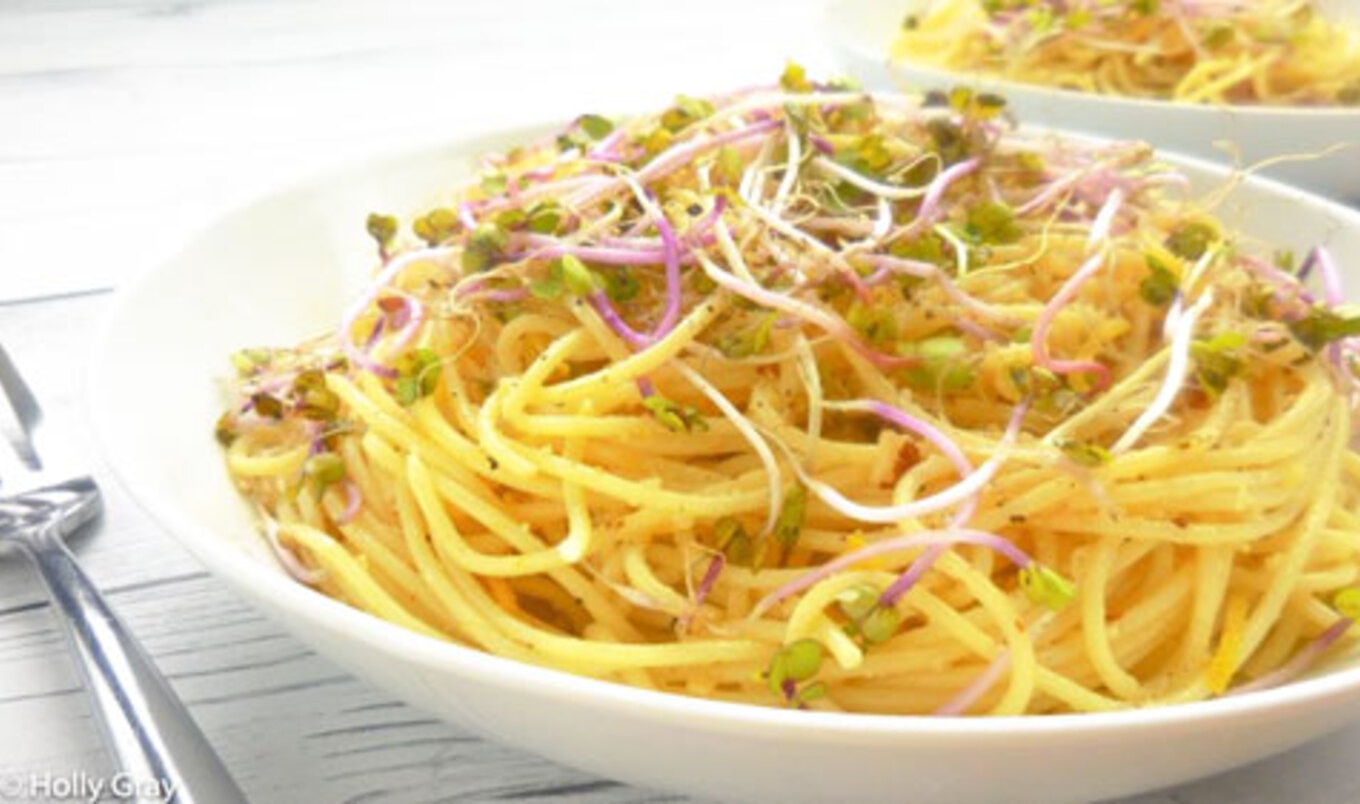 This seasonal pasta dish keeps well in the fridge and can be prepared up to two days in advance.
May 11, 2017
Nothing says "spring" like a light pasta with lemon and homemade parmesan. Perfect as a quick-and-easy weeknight dinner or a make-ahead dish for a potluck with friends, our Lemon Capellini is capped off with in-season radish sprouts that add a pop of color and a satisfying crunch. Don't be surprised if this meal goes quickly!
 
Serves 2
 

What you need:
 
For the almond parmesan:
½ cup slivered almonds
2 tablespoons nutritional yeast
½ teaspoon sea salt
 
For the lemon capellini:
½ pound capellini
2 teaspoons lemon zest
⅓ cup olive oil
¼ cup lemon juice
¼ cup almond parmesan
¼ teaspoon ground black pepper
1 cup radish sprouts
 

What you do:
1. For the parmesan, in a food processor or blender, pulse almonds until ground. Place ground almonds in a small bowl, and stir in nutritional yeast and sea salt. 
2. For the capellini, in a large pot, cook capellini for approximately 5 minutes. Drain and rinse with cold water until no longer hot. 
3. In a small bowl, whisk together lemon zest, olive oil, lemon juice, almond parmesan, and black pepper. Toss pasta with lemon mixture and radish sprouts. Serve cold. 
Photo courtesy of Holly V. Gray