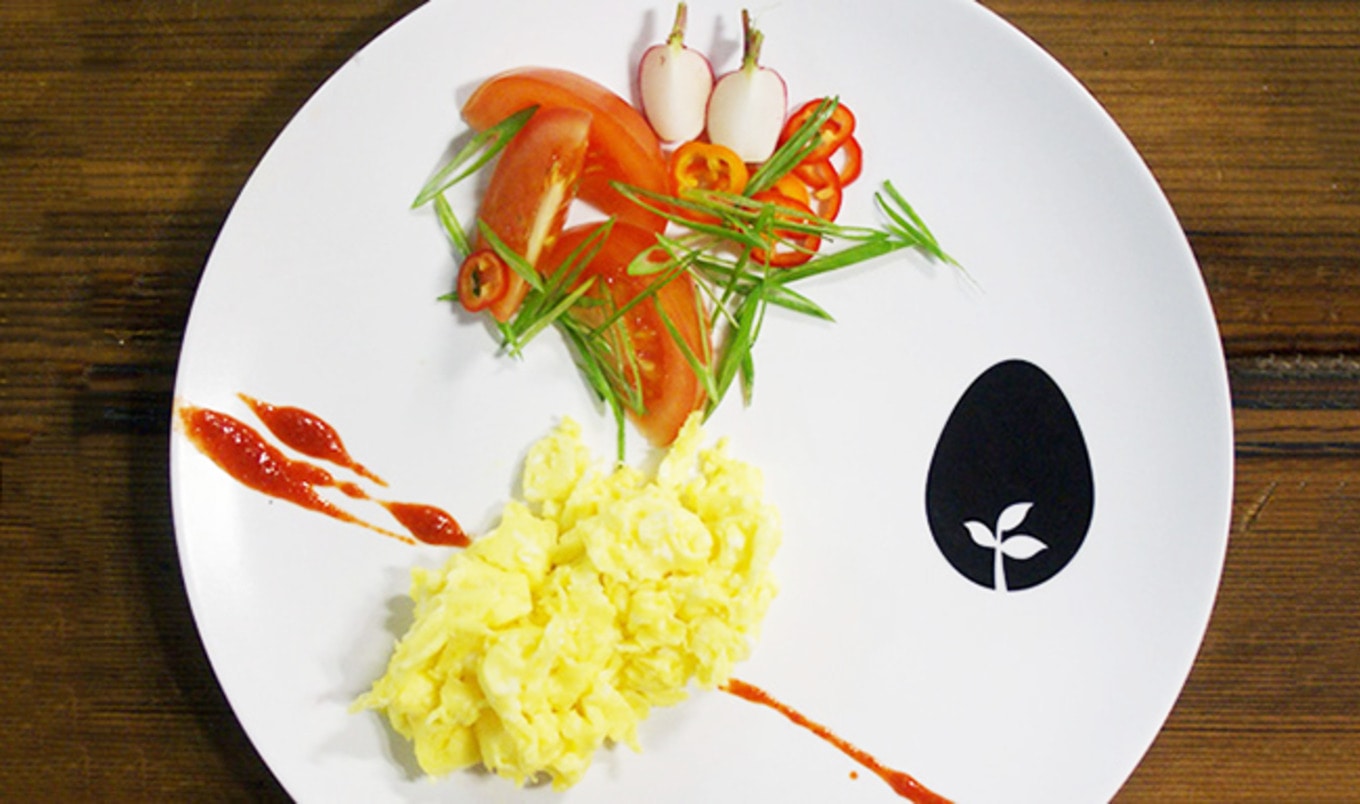 The food technology's newest vegan egg product—which uses innovative mung bean-based ingredient "Jack"—gets a historic thumbs-up from the FDA ahead of launch.
August 9, 2017
---
Food technology company Hampton Creek will debut its newest product, vegan egg replacer Just Scramble, in the coming months. The proprietary ingredient—referred to as "Jack"—that gives this new product distinct, egg-like characteristics is made from a mung bean protein isolate. Earlier this week, the Food and Drug Administration (FDA) sent Hampton Creek a "No Questions" notification in regard to Jack after accepting its self-submitted "Generally Regarded as Safe" (GRAS) report compiled in 2016 by scientists at three universities. This action is a milestone as it marks only the seventh time that the FDA has acknowledged a plant protein isolate as GRAS since 1998. "Jack, which our research and culinary teams also refer to as 'magic bean,' has been in the food system for thousands of years," Hampton Creek spokesperson Andrew Noyes said. "It's the base ingredient for our forthcoming Just Scramble product, an egg substitute that contains 20 percent more protein than a chicken egg with zero cholesterol." Hampton Creek plans to use the newly FDA-approved Jack to formulate future products and/or license the ingredient to other companies for use in making foods such as vegan butter and ice cream. The company has test launched Just Scramble at the University of San Francisco. Hampton Creek's retail team is currently working with Target to restock 20 products the retailer removed from its shelves in June after learning about safety allegations through fraudulent letters currently being uncovered during an ongoing investigation.
JUST LAUNCHED! Get our 10 Easy Vegan Summer Meals recipe book as a FREE instant download.
JUST LAUNCHED! Get our 10 Easy Vegan Summer Meals recipe book as a FREE instant download.