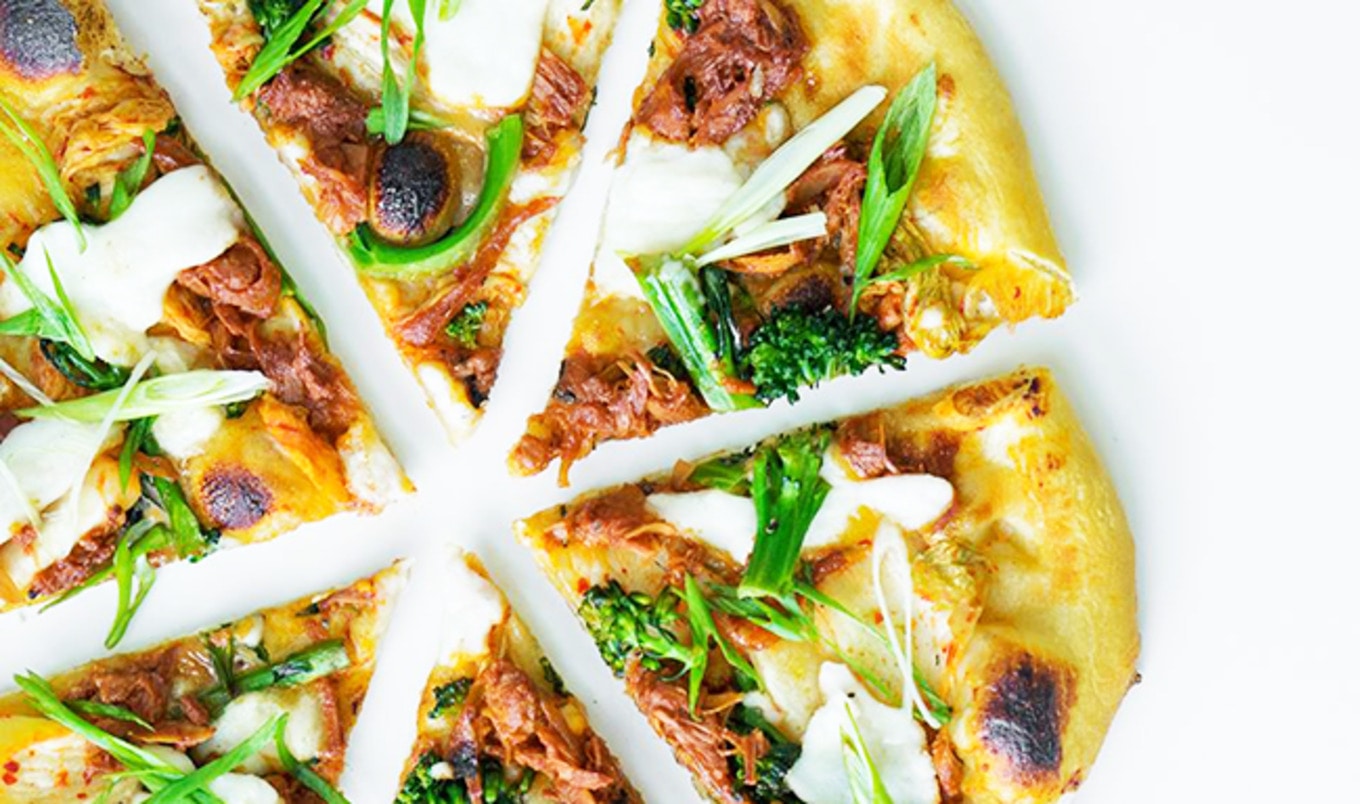 Virtuous Pie releases ambitious plans to expand to two new locations in Canada after its successful debut of a two-story vegan pizzeria in Portland, OR.
August 3, 2017
---
After only one year in operation, Vancouver-based vegan pizza shop Virtuous Pie will open two more locations—growing to a total of four shops—by the end of this year. The first new location—a 2,000-square foot shop with an expansive 40-seat patio—is slated for the Wesbrook Village neighborhood, near the University of British Columbia (UCB) in Vancouver this fall. "Being close to UBC and the student community feels like a really great fit for us," Virtuous Pie's Director of Culinary and Business Development Jim Vesa said. The second new location, which will be comprised of two stories and have a capacity of 166 guests, will open in late 2017 in Toronto. "It has always been our goal to expand Virtuous Pie," the company's Director of Marketing and Business Development Lia Loukas said. "The fact that we've been able to do so relatively quickly is a testament to the delicious food we serve and the great response we've had from the public since we first launched." Virtuous Pie opened its flagship Vancouver location in September of 2016, serving all-vegan pies topped with homemade dairy-free cheeses and a variety of vegetables, and a selection of vegan ice cream. In June, the company made its United States debut with a two-story shop in Portland, OR. "There is clearly a huge appetite for plant-based food, not just on the West Coast but elsewhere across the country and the continent," Vasal said. Chains across the United States continue to add vegan options—including expanding pizza chain WisePies and East Coast chain Coal Fire.
JUST LAUNCHED! Get our 10 Easy Vegan Summer Meals recipe book as a FREE instant download.
JUST LAUNCHED! Get our 10 Easy Vegan Summer Meals recipe book as a FREE instant download.