Today's Top Stories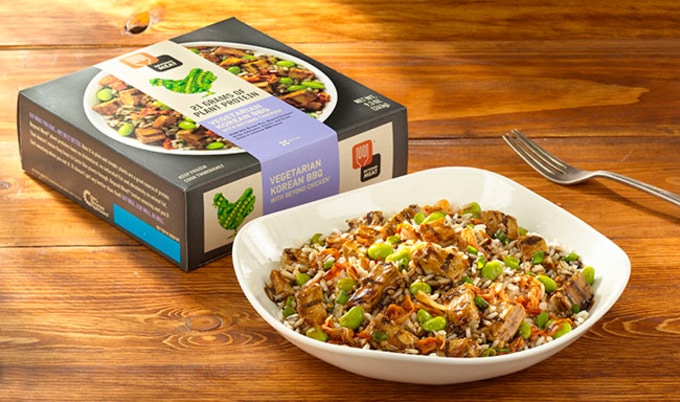 Consumers Prefer Plant-Based Bowls to Meat Meals
A new report reveals that consumers are increasingly choosing plant-based bowls in restaurants and when shopping for frozen meals.
September 6, 2017
---
In a report that will be published in the October 2017 Consumer Reports Magazine, Market research firm Consumer Reports explored the trend of bowls and found that plant-based options are preferred. To gather data regarding the trend, Consumer Reports presented professional tasters with a selection of 26 bowls—some of which bore a vegan or vegetarian label. Those that contained meat products were described as "gristly" or "dry and chewy" by testers, while the vegan and vegetarian bowls—including Amy's Light & Lean Quinoa & Black Beans with Butternut Squash & Chard and Luvo Planted Power Bowl Great Karma Coconut Curry—were the favorites. "Meat is increasingly becoming a side dish or a condiment in meals," dietitian Amy Keating explained, "rather than the main event." According to Keating, frozen bowls—especially those packed with grains and vegetables—provided the balanced nutrition modern consumers are seeking when they shop for meals with cleaner labels. Last year, market insight company GlobalData found that 70 percent of the world's population is either reducing their meat intake or removing animal products altogether in favor of plant-based alternatives.
Let's get FABULOUS! Order your copy of the hot-off-the-press VegNews Guide to Being a Fabulous Vegan — filled with everything you need to know to live a super-fabulous vegan life (including our all-time favorite recipes)!
Order Now