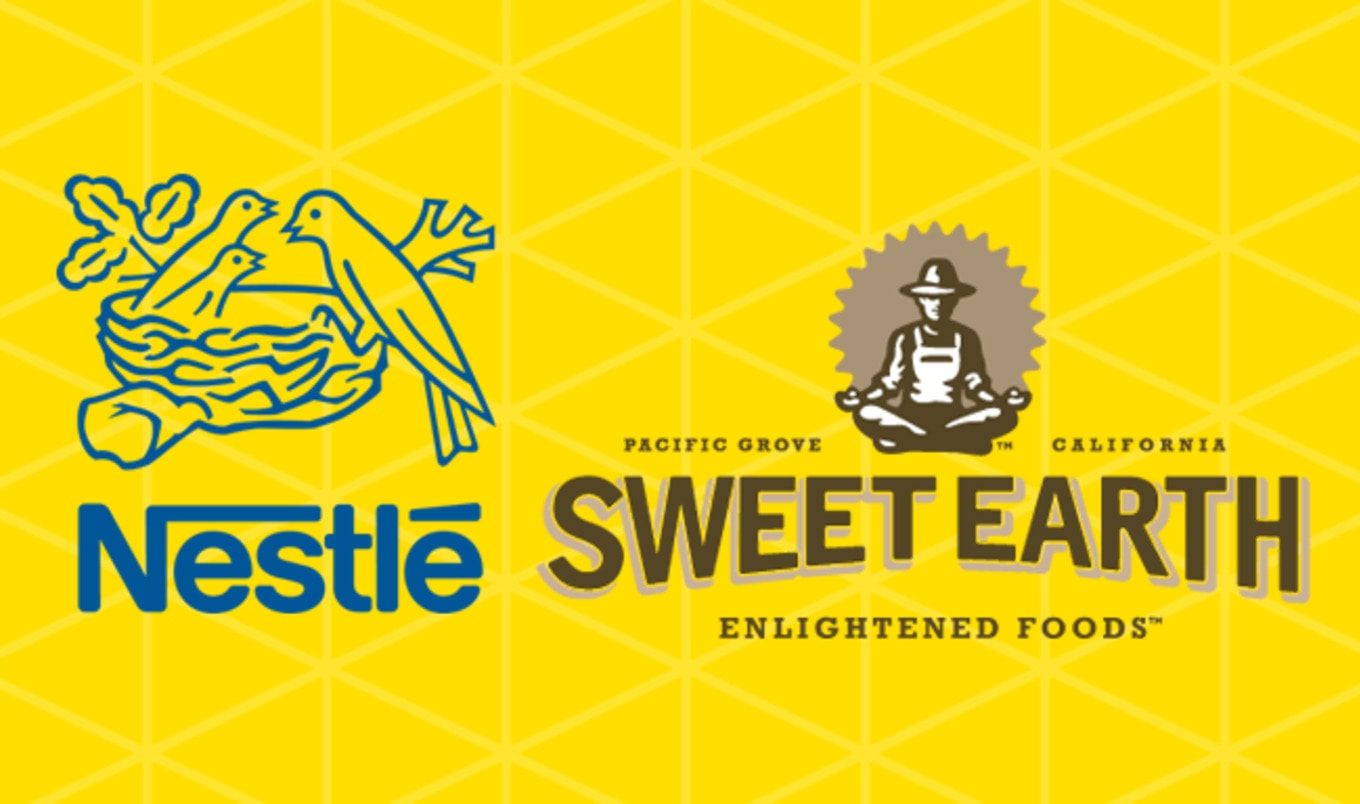 The makers of vegan Benevolent Bacon will now get a financial boost from one of the world's largest companies.
September 7, 2017
---
International corporation Nestlé announced today its acquisition—for an undisclosed amount—of California-based meatless company Sweet Earth Foods. "In the United States, we're experiencing a consumer shift toward plant-based proteins," Nestlé USA CEO Paul Grimwood said. Grimwood revealed that 50 percent of consumers are interested in eating plant-based foods, and 40 percent are looking to reduce intake of animal-based meat products. "One of Nestlé's strategic priorities is to build out our portfolio of vegetarian and flexitarian choices in line with modern health trends," Grimwood said. "With unique and nutritious food for all times of the day, Sweet Earth gives Nestlé a leading position in this emerging space." Husband-and-wife team Kelly and Brian Swette founded the company in 2011, and Sweet Earth's line of 48 meatless (and vegan-friendly) products—including Benevolent Bacon, Harmless Ham, plant-protein bowls, burritos, burgers, and breakfast sandwiches—are currently sold nationwide at more than 10,000 retailers such as Walmart, Kroger, Target, and Whole Foods Market. "Nestlé's acquisition validates what forward-thinking consumers and retailers have been demanding for a while—more wholesome and sustainable choices," Kelly Swette said. Both founding members will stay on to run the company after the acquisition is complete. This year, several major companies diversified their portfolios with plant-based acquisitions to tap into an industry that is set to grow to $5 billion by 2020, including Japanese company Otsuka that acquired vegan cheese brand Daiya Foods for $325 million in July.
JUST LAUNCHED! Get our 10 Easy Vegan Summer Meals recipe book as a FREE instant download.
JUST LAUNCHED! Get our 10 Easy Vegan Summer Meals recipe book as a FREE instant download.