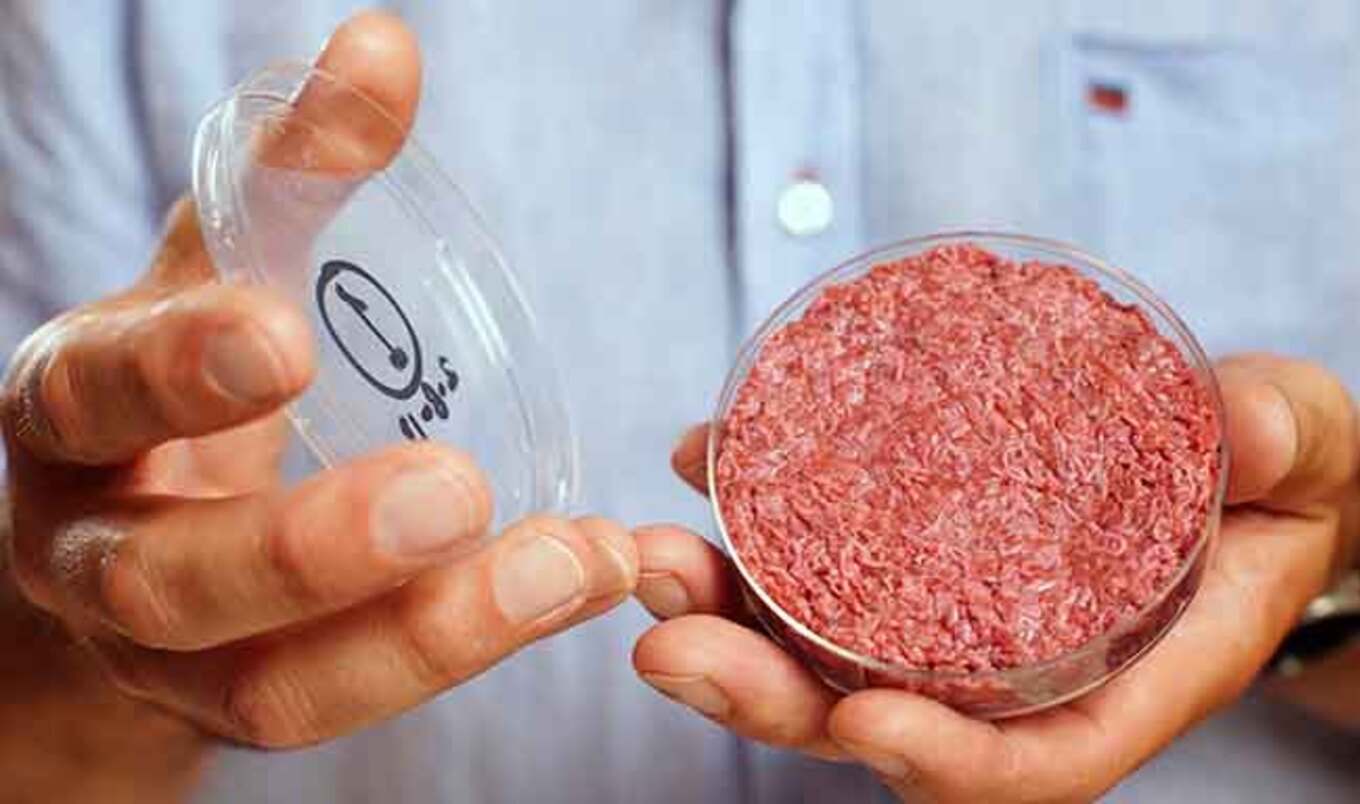 The European company that made the first lab-grown hamburger—for a cost of $325,000—will soon debut on menus at upscale restaurants.
January 17, 2018
---
Food technology company Mosa Meat announced that it will launch its first clean meat (also known as cultured meat) product in one-and-a-half to two years. Mark Post, Mosa Meat chief scientific officer and vascular physiology professor at Maastricht University in the Netherlands, debuted the first clean meat burger—that cost approximately $325,000 to create—in 2013 in London. Speaking with Foodnavigator, Mosa Meat CEO Peter Verstrate revealed that the company's meat—which is grown from a small amount of cells in a lab setting, negating the need to slaughter animals—will first appear on the menus of upscale restaurants. "It will be a statement," Verstrate said, "not a commercial venture." The company plans to sell its clean meat product on a commercial scale in approximately three years, when it is able to reduce production costs and receive appropriate approval as a novel food product from the European Union. The company recently closed a funding round for an undisclosed amount and will seek further funding from both traditional investors and the pharmaceutical industry—the latter of which provides Mosa Meat with growth medium in which cells proliferate. "These are real strategic investors who like what we do because they think it might be part of their future," Verstrate said. Competitors in the clean meat space include California-based Hampton Creek and Memphis Meats (which are working to delivery their own clean meat products by the end of 2018 and 2021, respectively), and Israel-based SuperMeat, which secured $3 million in investment capital, some from leading European poultry producer PHW-Gruppe, earlier this month. The mission of Mosa Meat and its three competitors—who he said might be first to be introduced to the public—is to remove animal slaughter from the food industry completely. "The value of [the] market for meat globally is more than one trillion dollars," Verstrate said. "Four companies in a shared field is not an issue."
JUST LAUNCHED! Get our 10 Easy Vegan Summer Meals recipe book as a FREE instant download.
JUST LAUNCHED! Get our 10 Easy Vegan Summer Meals recipe book as a FREE instant download.