News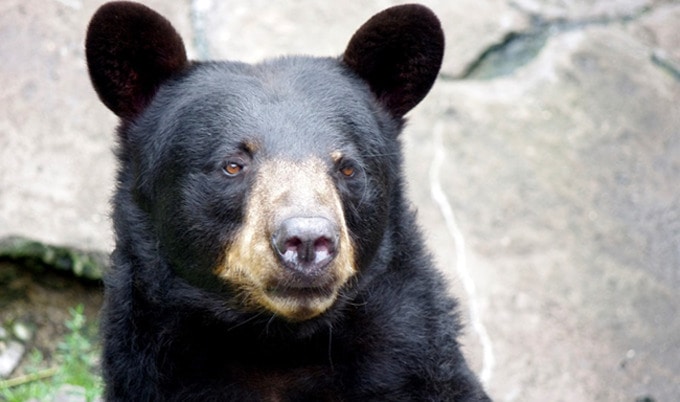 Nepal's Last Two Dancing Bears Rescued from Torture
Animal-rights groups and the Nepali police worked together to finally end the cruel touristic practice and bring sloth bears Rangira and Sridevi to safety.
January 3, 2018
---
The last two known Nepalese "dancing bears"—named Rangira and Sridevi—were rescued last month. While Nepal officially banned the "dancing bears" practice, poachers continued to capture the wild animals, beat them, and force them to perform for tourists. The local police in Itahari, Nepal used phone-tracking devices to help locate the two bears, after which animal-rights organizations World Animal Protection (WAP) and the Jane Goodall Institute rescued them. "Rangira and Sridevi have suffered for too long in captivity since they were poached from the wild," WAP Wildlife Technical Expert Neil D'Cruze said. "It's extremely distressing to see animals being stolen from the wild, and the sad reality is there are more wild animals suffering across the world, purely for the entertainment of tourists. I am pleased that for these two sloth bears, at least, a happy ending is finally in sight." Both Rangira and Sridevi now reside at the Amlekhgunj Forest and Wildlife Reserve, where they have ample room to roam. After this victory, WAP is shifting its focus to end the same cruel practice in Pakistan.
Let's get FABULOUS! Order your copy of the hot-off-the-press VegNews Guide to Being a Fabulous Vegan — filled with everything you need to know to live a super-fabulous vegan life (including our all-time favorite recipes)!
Order Now