News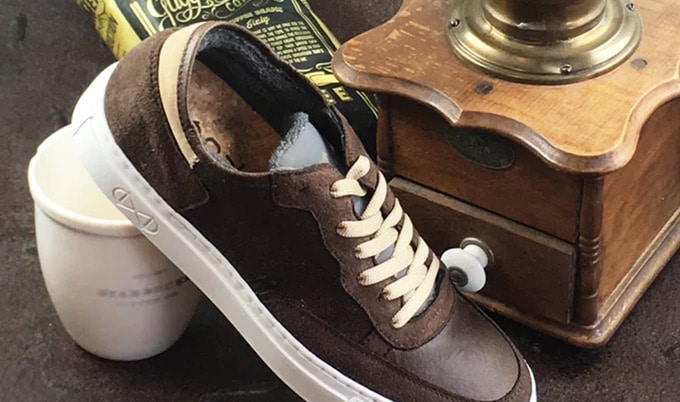 German Designer Debuts Vegan Shoes Made from Coffee
Ethical brand nat-2 combines repurposed coffee grounds, water-based glue, and anti-bacterial cork to create a new vegan sneaker that smells like a cup of Joe.
November 9, 2018
---
This week, Sebastian Thies, the founder of German engineering firm nat-2, debuted a vegan sneaker line made from repurposed coffee grounds. Each pair of sneakers—available in high- and low-top unisex styles—features an upper made of up to 50 percent coffee grounds sustainably sourced from various regions. The remainder of the shoe—which smells faintly of coffee—is made with recycled polyethylene terephthalate (PET) bottles, and features a natural rubber sole, water-based glue, reflective glass details, and an anti-bacterial cork insole. All of nat-2 shoes are made in a family-operated, ethically-run facility in Italy. Earlier this year, nat-2 debuted its Fungi Line of vegan shoes that feature mushroom-based leather.
Let's get FABULOUS! Order your copy of the hot-off-the-press VegNews Guide to Being a Fabulous Vegan — filled with everything you need to know to live a super-fabulous vegan life (including our all-time favorite recipes)!
Order Now