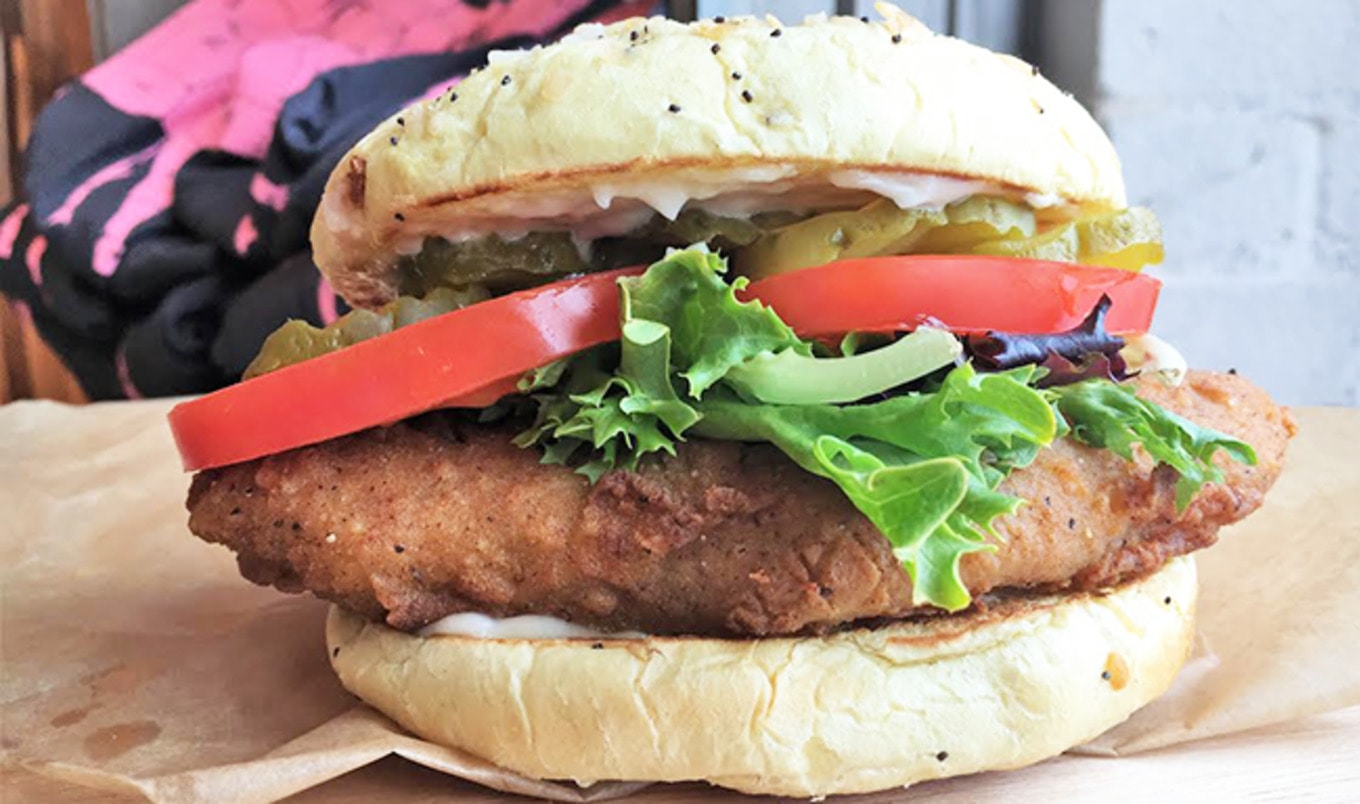 The vegan butcher shop hits the road this summer in Minneapolis with fried chicken, barbecue sliders, and bacon-ranch macaroni and cheese
April 3, 2018
---
Minneapolis-based vegan shop The Herbivorous Butcher will debut The Herbivorous Butcher Food Truck this summer. The truck will offer a variety of menu items developed by chef John Stockman, including mains such as fried-chicken sandwiches, bacon-ranch macaroni and cheese, rice and beans (with the option of adding jerk jackfruit), and barbecue sliders made with smoked and pulled king oyster mushrooms. The truck will also offer a number of sides such as berbere-braised greens and sweet-potato fries served with a choice of ranch, curry ketchup, or chipotle barbecue sauce. "We're limited with what we can offer in the shop, so a food truck is a fun, different way to showcase our food," Aubry Walch, who founded the shop with her brother Kale Walch in 2016, told VegNews. "The Twin Cities is showing us that they have a desire for more plant-based options, as more and more plant-based food options are popping up, and this will help expose our food to a different audience who may not come to the shop otherwise." Aubry Walch said that customers often show an interest in The Herbivorous Butcher's food at public events but are not able to visit the shop. "We figured this will be another way to bring food to them," Aubry Walch said. The Herbivorous Butcher will continue to operate its brick-and-mortar location with plans to debut the truck in downtown Minneapolis on June 5 (with appearances at local breweries), pending permits and licensing. In the meantime, The Herbivorous Butcher will make an appearance at the Coachella Valley Music and Arts Festival later this month, where the brand partnered with food technology startup JUST to serve burritos filled with vegan egg replacer Just Scramble, among other food items.
JUST LAUNCHED! Get our 10 Easy Vegan Summer Meals recipe book as a FREE instant download.
JUST LAUNCHED! Get our 10 Easy Vegan Summer Meals recipe book as a FREE instant download.