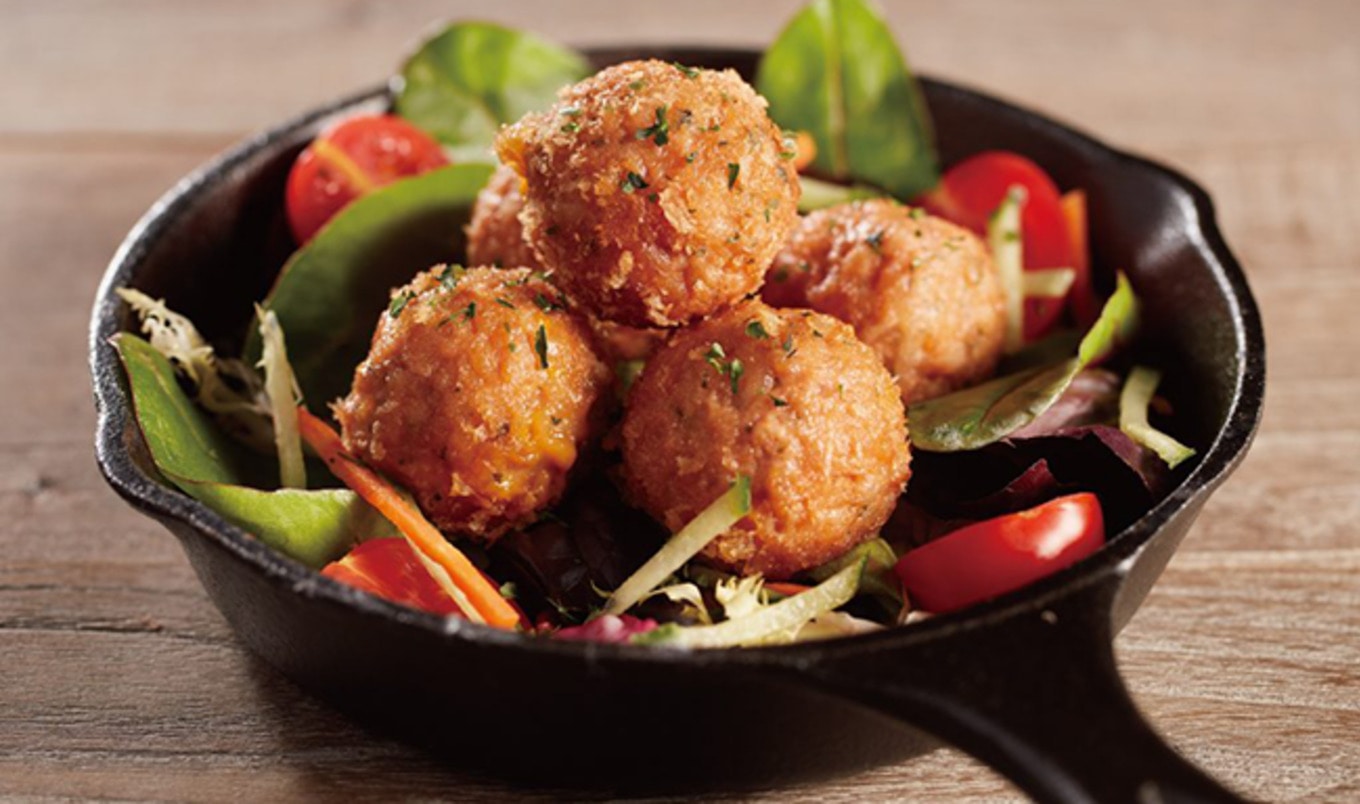 New brand Right Treat—created by vegetarian market chain Green Common founder David Yeung—launches its first product, vegan meat Omnipork, in Hong Kong.
April 23, 2018
---
New vegan brand Right Treat will launch its first product, vegan meat alternative Omnipork, this summer in Hong Kong. Eco-conscious entrepreneur David Yeung—founder of Hong Kong-based vegetarian grocery store chain Green Common—developed the meat alternative to slow Asia's growing appetite for pork through plant-based food. "The philosophy behind Right Treat is that we believe achieving [a] long-term win-win-win among the planet, mankind, and animals is possible," Yeung said. "There should be no trade-off between food enjoyment and personal well-being. Consumption and enjoyment of this generation should not become liability and suffering of future generations and other beings." Omnipork is made with pea protein, non-GMO soy, shiitake mushrooms, and rice and is 233-percent higher in calcium and 53-percent higher in iron than animal-based pork. The new vegan meat will debut at select restaurants—where chefs will prepare dishes such as dumplings, vegan sweet and sour pork, and braised pork dishes—in Hong Kong starting in June before launching at Green Common by the end of this year. Several companies are focusing on Asia as the continent's meat consumption continues to increase. Food technology startup JUST announced this year that it would build its first Asia-based facility to develop culturally viable plant-based alternatives to animal foods, while Impossible Foods made its first foray into the Asian market last week with the debut of its Impossible Burger at three Hong Kong-based restaurants, where chefs use the plant-based patty in dishes such as Impossible Bao, Impossible Thai Burgers, and Impossible XinJiang Hot Pockets.
JUST LAUNCHED! Get our 10 Easy Vegan Summer Meals recipe book as a FREE instant download.
JUST LAUNCHED! Get our 10 Easy Vegan Summer Meals recipe book as a FREE instant download.