Today's Top Stories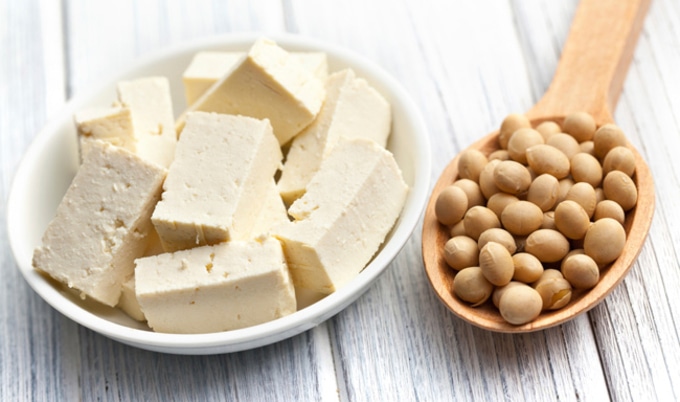 43 Million Americans Consume Plant-Based Protein
A new survey reveals that plant-based protein is "mainstreaming" as many non-vegan consumers are choosing to buy tofu, veggie burgers, and almond milk instead of animal products.
June 12, 2018
---
A recent survey conducted by market research firm The NPD Group found that 43 million consumers in the United States regularly purchase plant-based items such as almond milk, tofu, and veggie burgers. Of these consumers, 86 percent did not identify as vegan or vegetarian, which researchers said is an indication that plant-based proteins are becoming a staple in the general population. "It's clear by the growth in plant-based protein case shipments to foodservice and restaurant operators that this category has mainstreamed beyond those who choose a meatless diet," David Portalatin, industry advisor for NPD's Food Sector, said. "Food manufacturers and operators have really improved the quality and taste of plant-based foods over the past several years and these foods are appealing to a variety of consumer segments for a variety of reasons." To substantiate its claims, NPD found that in-home consumption of plant-based protein increased by 24 percent since 2015, with shipments of meatless foods by food service companies to distributors increasing by 19 percent in the year ending March 2018. The mainstreaming of plant-based foods is not confined to the US and is booming worldwide, including in China where a recent study found that 39 percent of consumers were actively reducing their consumption of meat.
Let's get FABULOUS! Order your copy of the hot-off-the-press VegNews Guide to Being a Fabulous Vegan - filled with everything you need to know to live a super-fabulous vegan life (including our all-time favorite recipes)!
Order Now