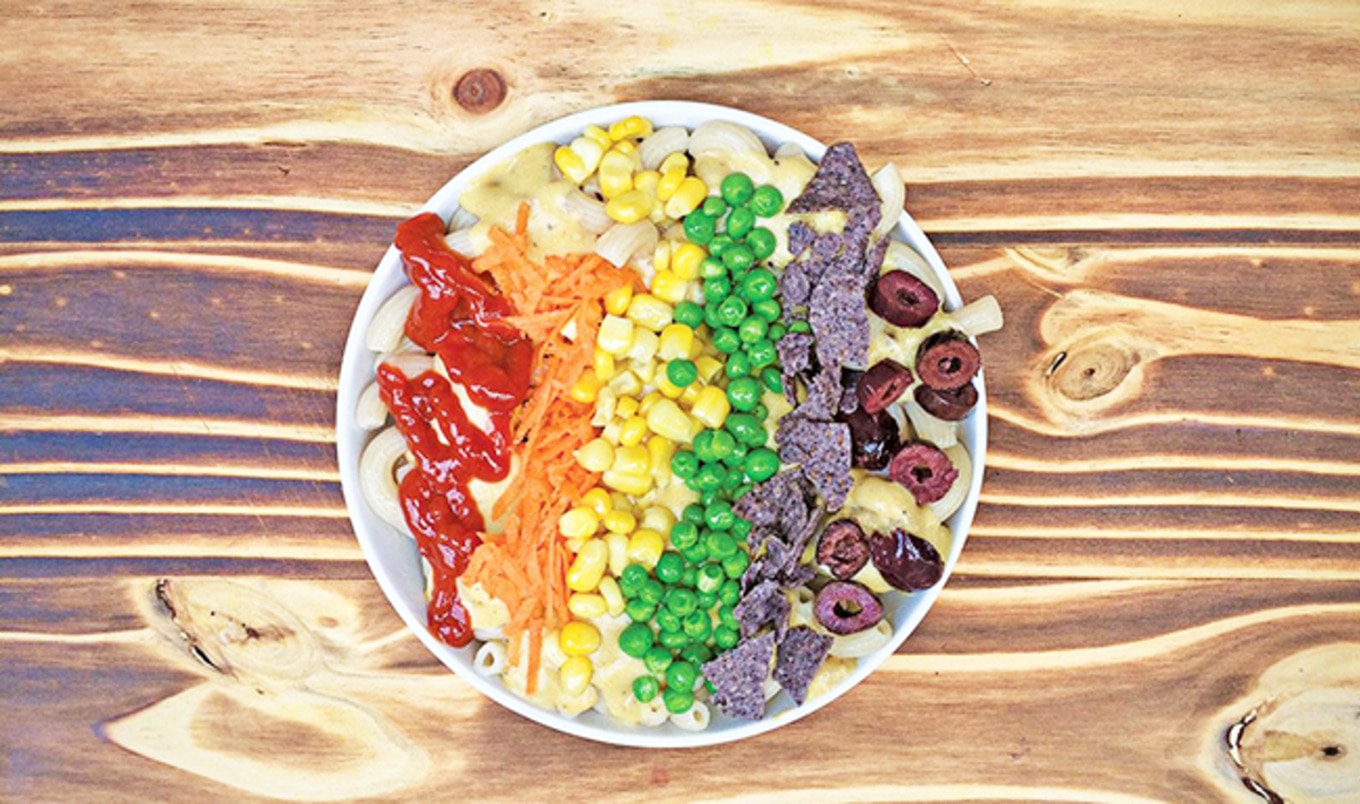 Fest-goers will be treated to vegan rainbow mac and cheese, soups, salads, snacks, and beauty products, while chilling out amongst glowing palm trees in a new area dedicated to everything cruelty-free.
June 21, 2018
---
Canadian event organizer Pride Toronto introduced a "plant-based zone" to the Pride festivities that will take place this weekend. The curated area will feature local food vendors serving vegan food and promoting equality through cruelty-free fashion and beauty products. Food vendors include queer-owned brand NONA which will serve a rainbow-hued mac and cheese topped with ketchup, carrots, kalamata olives, corn, peas, and crushed blue-corn tortillas. Vegan skincare products will be available through ethical brand Buff Naked, cruelty-free coats will be on sale by local fashion company Wully Outerwear, and smoothie bar Tropic Love will illuminate the space with electrified palm trees. Tanya Bruce, the event's sustainability advisor, polled the local community and discovered a demand for more plant-based options at the festival. "We did a survey last year, and we asked about food: 'Are you plant-based? Meat-based? How do you find the food?'" Bruce told local media outlet Now Toronto, before revealing that survey participants chose plant-based dining as a top priority. "The results showed that we definitely needed to diversify and create more options." Bruce explained that Pride Toronto aims to create a more inclusive festival by setting up "eco-queer" spaces that promote the intersection between art, food, environmental issues, and commerce. "There's definitely a vegetarian and vegan community within the LGBTQ+ world, and that was a space that was not really available," Bruce said. "I think it's an easy way to make a good impact on the world."
JUST LAUNCHED! Get our 10 Easy Vegan Summer Meals recipe book as a FREE instant download.
JUST LAUNCHED! Get our 10 Easy Vegan Summer Meals recipe book as a FREE instant download.