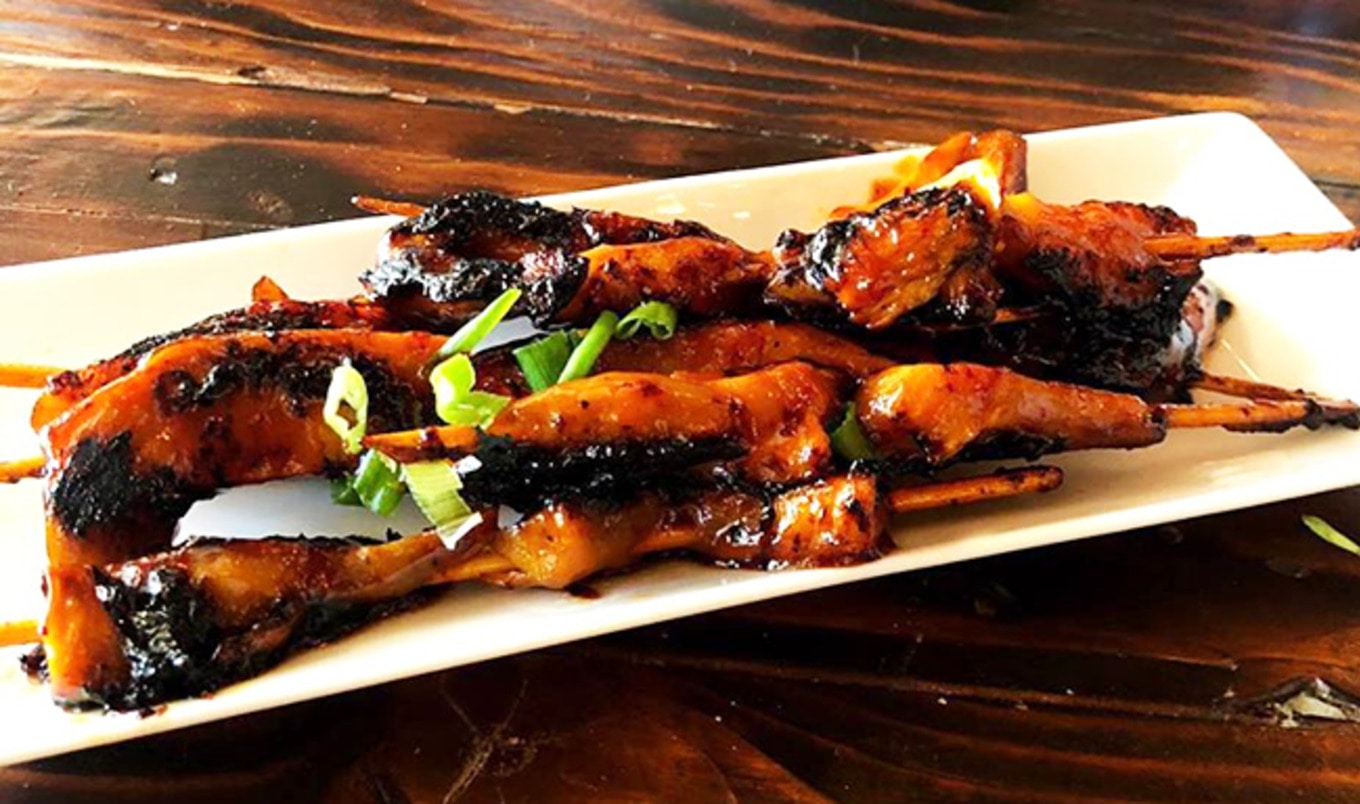 Daly City-based Nick's Kitchen will bring its plant-based sisig, lumpia, and eggless flan to meat-heavy Undiscovered SF, San Francisco's largest (and only) Filipino night market.
July 8, 2018
---
Night market Undiscovered SF will return July 21 (and every third Saturday thereafter through October) to celebrate Filipino food in San Francisco's SOMA neighborhood—this year, with vegan options. At the festival, Daly City-based vegan restaurant Nick's Kitchen will serve Lumpia Shanghai, Vegan Beef Caldereta (a Filipino version of pot roast), Sizzling Sisig (made with grilled tofu and mushrooms), Pancit Miki Bihon, and Garlic Rice. "To really wow them," co-owner Reina Montenegro, who was born in the Philippines, told VegNews, "we are bringing our leche flan, our eggless custard." Montenegro and co-founder/partner Kenny Annis transformed Nick's Kitchen—previously owned by a Filipino family who served a meat-heavy menu—to an all-vegan establishment last year and added 30 plant-based menu items that includes a mixture of American comfort food and traditional Filipino dishes. "We feel that the only way to convince people to convert to eating more plant-based is through our food," Montenegro said. "We hear it a lot from people on a daily basis from kids to grandparents: 'How did you guys do this?' 'How is this vegan?', and 'If I can eat this everyday, I will turn vegan.'" The successful transformation prompted the owners to plan a second Nick's Kitchen location, which will open in South San Francisco in coming weeks and serve a similar menu to its flagship restaurant, with the addition of health-focused items such as salads, gluten-free options, smoothies, and smoothie bowls.
JUST LAUNCHED! Get our 10 Easy Vegan Summer Meals recipe book as a FREE instant download.
JUST LAUNCHED! Get our 10 Easy Vegan Summer Meals recipe book as a FREE instant download.