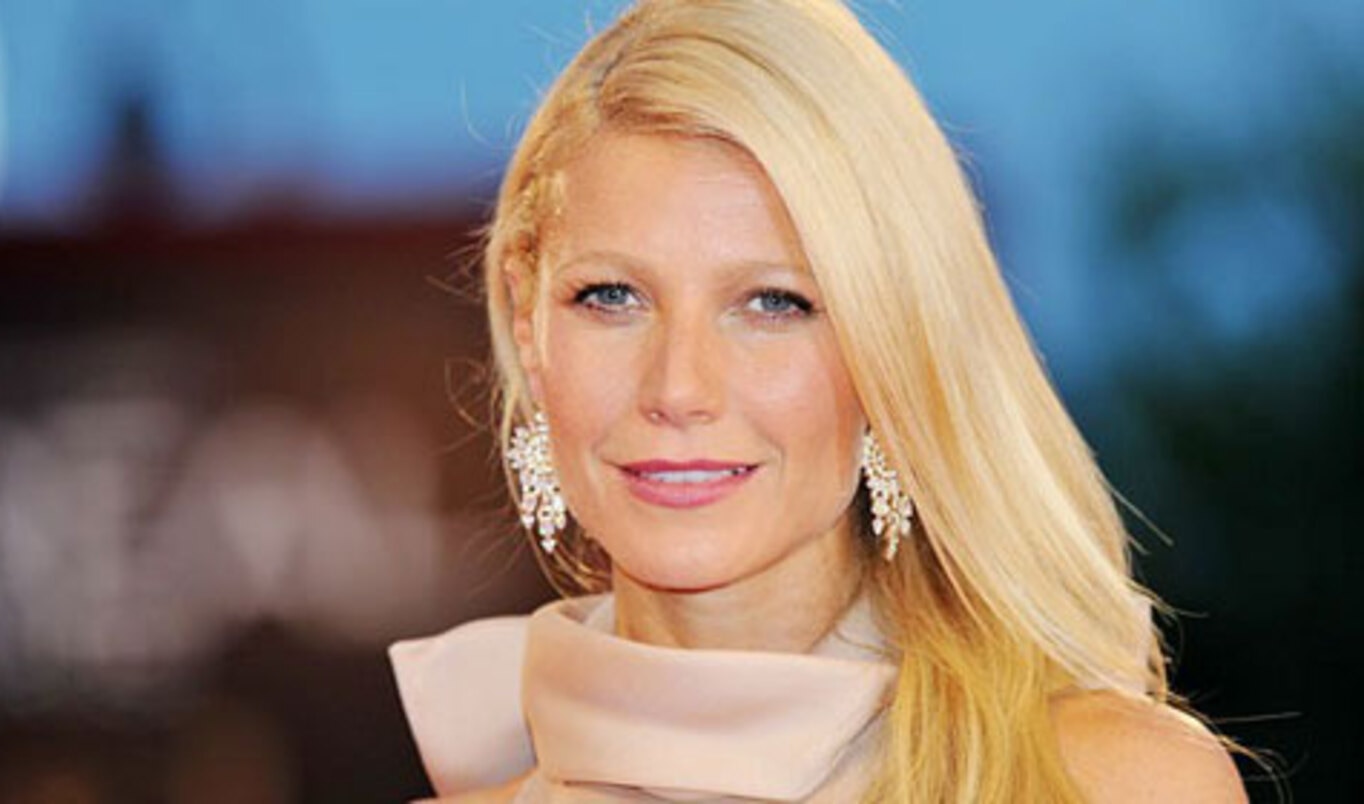 The actress and entrepreneur—who recently made headlines when she announced that she invented yoga—went on a late-night tirade at a Los Angeles restaurant claiming that veganism was her idea, too.
April 1, 2019
---
Famed actress and self-proclaimed "inventor of yoga" Gwyneth Paltrow has revealed to VegNews that she has also invented veganism. Paltrow—creator of the popular lifestyle brand Goop, who recently made headlines when the entrepreneur announced that she single-handedly popularized the ancient Indian practice of yoga—sent VegNews editors a direct message on Instagram at approximately 2:20am Monday morning, stating that "veganism would be nothing without me," and that thanks to her 2016 edible vegan beauty line Juice Beauty, plant-based living has skyrocketed. "Nobody even heard of it before I came onto the scene," continued Paltrow, who claimed that it was her influence that led her 2018 Avengers co-star Chris Hemsworth to also go entirely plant-based—denying that it had anything to do with the influence of his brother Liam, who is married to long-time vegan Miley Cyrus. "Miley went vegan because of me, too," said Paltrow, in the same DM exchange, adding, "So did Moby."
UPDATE: Since our story first went live, a source close to Paltrow shared an exclusive video further illuminating this still-unfolding story in which Paltrow takes full credit for the popularity of veganism. The video, shot last Friday by a member of the public who fears for her safety and therefore has asked to remain anonymous, shows Paltrow dining at famed restaurateur Matthew Kenney's Venice hot spot, Plant Food + Wine. In the video, Paltrow is seen snapping at a server who asked if she had dined at the eatery before. "You wouldn't have your job if I hadn't dined here before," Paltrow said. "My apologies," replied the visibly shaken server. "May I recommend a vegan wine and appetizer pairing, to start?" the server continued. At this, Paltrow stomped her foot and said, "I invented vegan wine and appetizer pairings! I invented veganism, you simpleton!"
Despite the actress' proclamations, veganism is a term coined by Donald Watson when he co-founded England's Vegan Society in 1944—28 years before Paltrow was born. When asked for comment, representatives from The Vegan Society said they are "bloody flummoxed" by Paltrow's claims, but hope that Paltrow's "pissing contest" at least results in more animals being saved from unnecessary torture and abuse.
Following her Instagram tirade, Paltrow blocked VegNews from further messaging her. When we asked a representative from GOOP for a comment, we received the following statement from an intern: "Ms. Paltrow told me to tell you that she did indeed invent veganism, and she also said that, um [sic], GOOP will be proving it by rolling out revolutionary new vegan recipes on our site in the coming days. These include Heirloom Apples with Organic Salted Peanut Butter, Mediterranean-Inspired Chickpea Spread and Matchstick Carrots, and Iced Alkaline Water with Sliced Citrus Segments. Ms. Paltrow told me to tell you that those were her ideas."
Rumors that Paltrow owns one of the few gold-plated Vitamix blenders in production—as well as a diamond-studded Instapot and bronze spiralizer—remain unconfirmed.
Please note that this story is still unfolding, so check back often. Please also note that today is April Fool's Day.