Actress Alicia Silverstone has just joined dating app Bumble. Silverstone went vegan shortly after finding fame as the star of '90s cult-classic Clueless and is now ready to find her perfect match on the dating app. "I always thought it sounded so fascinating. It sounded like it opened up a lot of possibilities for people and created hope," Silverstone said about dating apps in a video she made for Bumble. "And I've heard tons of beautiful stories from people. I think it's very much the norm now. And it makes sense. It's kind of like going to a bar, but it's more effective."
If her first Bumble match does end up as a date at a bar, Silverstone warns that she will be cautious about her alcohol consumption because she says imbibing creates false chemistry. "That's why I don't drink on dates. And if you don't like them suddenly you like them because you're drinking," Silverstone said in a video she made for Bumble. "New rules: No alcohol until I already know I like you."
In the video, Silverstone revealed she is "super snuggly" and loves composting, walks on the beach, "really yummy wine," and throwing vegan dinner parties. The actress—who turns 45 today—says she's attracted to confidence and people that are "just solid in their skin."
Alicia Silverstone's vegan activism
If you're looking for a vegan activist to date, Silverstone has a lot to offer. The single mother of son Bear Jarecki—who she shares with ex-husband Christopher Jarecki—has worked on countless campaigns for animal-rights groups such as People for the Ethical Treatment of Animals (PETA) and Mercy For Animals. Last year, Silverstone and her son—who has been vegan from birth—recreated a 30-year-old PETA advertisement made by Linda and Paul McCartney. The new ads bear a striking resemblance to their predecessors but instead of sending the "Go Veggie" message shown on Linda McCartney's T-shirt, Silverstone wore an updated "Go Vegan" slogan.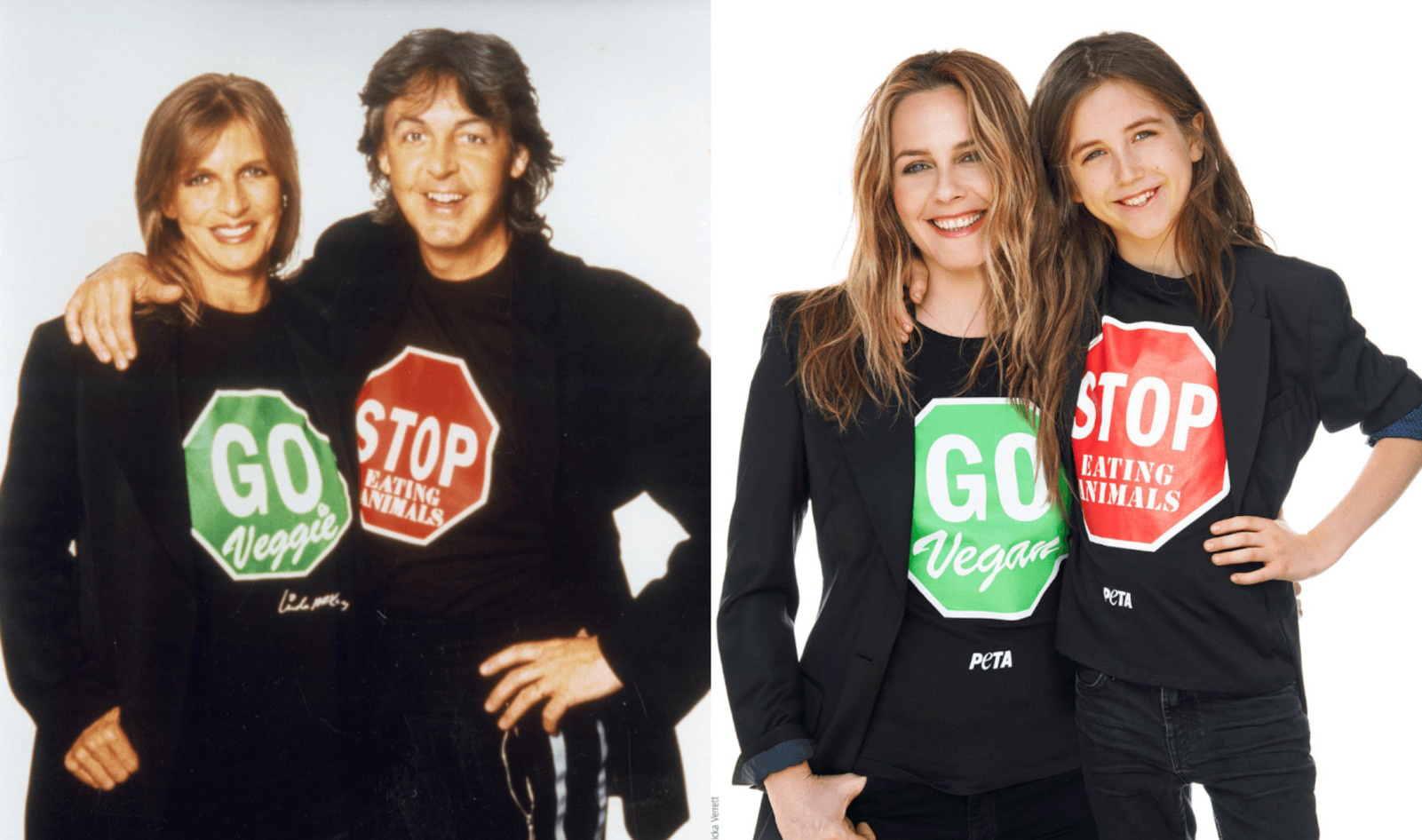 "I want the world to change—for people to be kind to each other, for animals to stop suffering, and the planet to heal," Silverstone told VegNews. "My wish is that people will wake up to our climate crisis and the connection between the state of the planet and their diet."
A self-proclaimed foodie, Silverstone was recently one of three celebrity ambassadors, alongside Gordon Ramsay, for Silk's oat milk campaign where she was crowned the G.O.A.T. of '90s fashion. When she's not repping Silk's vegan milk, Silverstone is fighting to make your Starbucks coffee dates cheaper.
In April, the actress penned an open letter to Starbucks asking the coffee chain to finally ditch its vegan milk upcharge. While Starbucks previously claimed that plant-based alternatives cost more and that the chain is only passing the cost down, Silverstone called out the company for creating unnecessary barriers for its customers to make better choices.
"These charges may seem small, but they penalize customers who are making humane and environmentally friendly choices. It also penalizes people for issues they can't control, like being lactose intolerant—which affects 65 percent of the population, predominantly people of color," Silverstone wrote in the letter, posted to her blog The Kind Life. "If Starbucks hopes to meet its goal of reducing 50 percent of its carbon emissions, water use, and waste by 2030, then an obvious first step is to ensure that the environmentally friendly options are accessible to everyone by lowering the price of their non-dairy options, and not penalizing those of us who are already choosing the sustainable, kind products."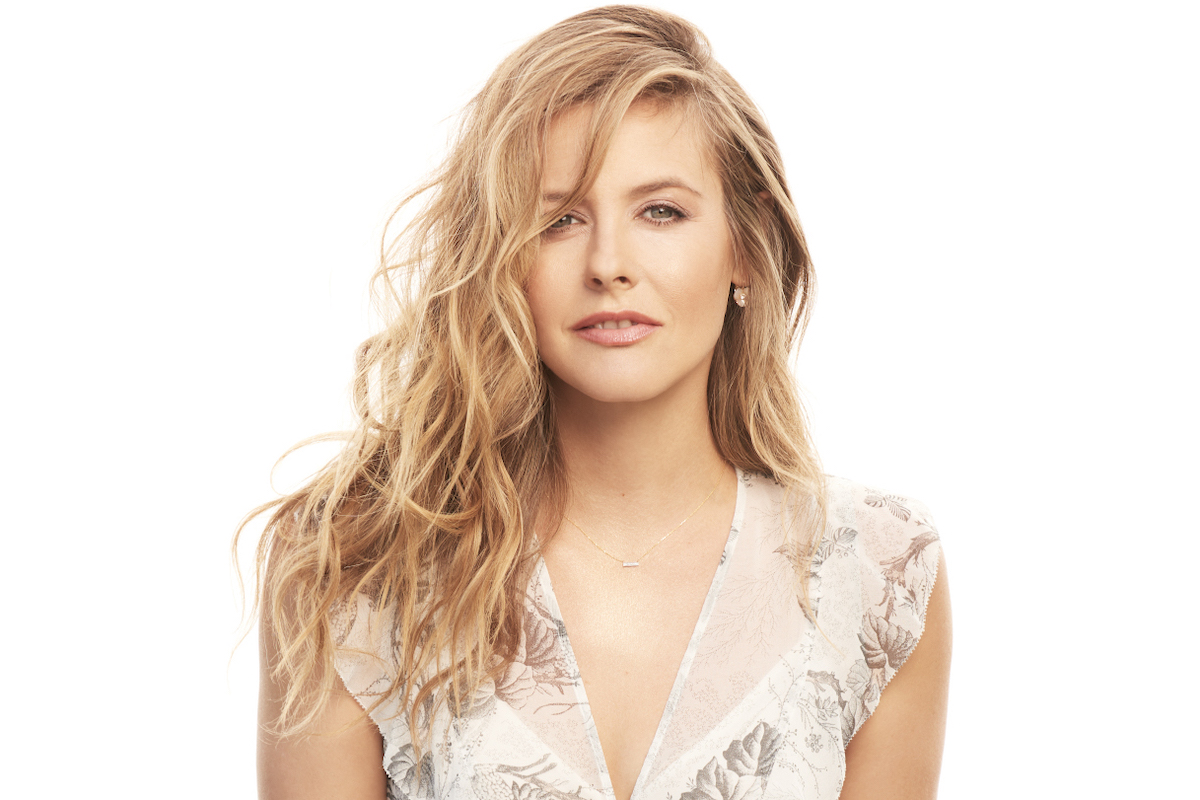 Silverstone is currently wrapping the second season of Netflix show The Baby-Sitter's Club—in which she plays Elizabeth Thomas-Brewer, the mother of Kristy Thomas—and plans to engage with Bumble during her free time.
For more on Alicia Silverstone, read:
How Alicia Silverstone Celebrates The Holidays
7 Jewish(Ish) Vegans We Want To Celebrate Hanukkah With "Clueless" About Vitamins? Alicia Silverstone Can Help