On Friday, pop icon and longtime vegan Ariana Grande will release her first makeup brand, r.e.m beauty. Grande has been working on the brand, which carries her signature mod '50s and '60s aesthetic with an intergalactic twist, for several years in partnership with incubator Forma Brands. "I began quietly working on this two years ago while on tour and I'm beyond excited to finally tell you a bit about it and for it to become yours this fall," Grande announced on social media.
The line will be released in curated drops with the first launch (dubbed "chapter 1: ultraviolet") focused on eyes. "They're our main storytellers and sources of communication," Grande told Allure in an exclusive interview. "I feel like you can emote more with your eyes than you can articulate sometimes."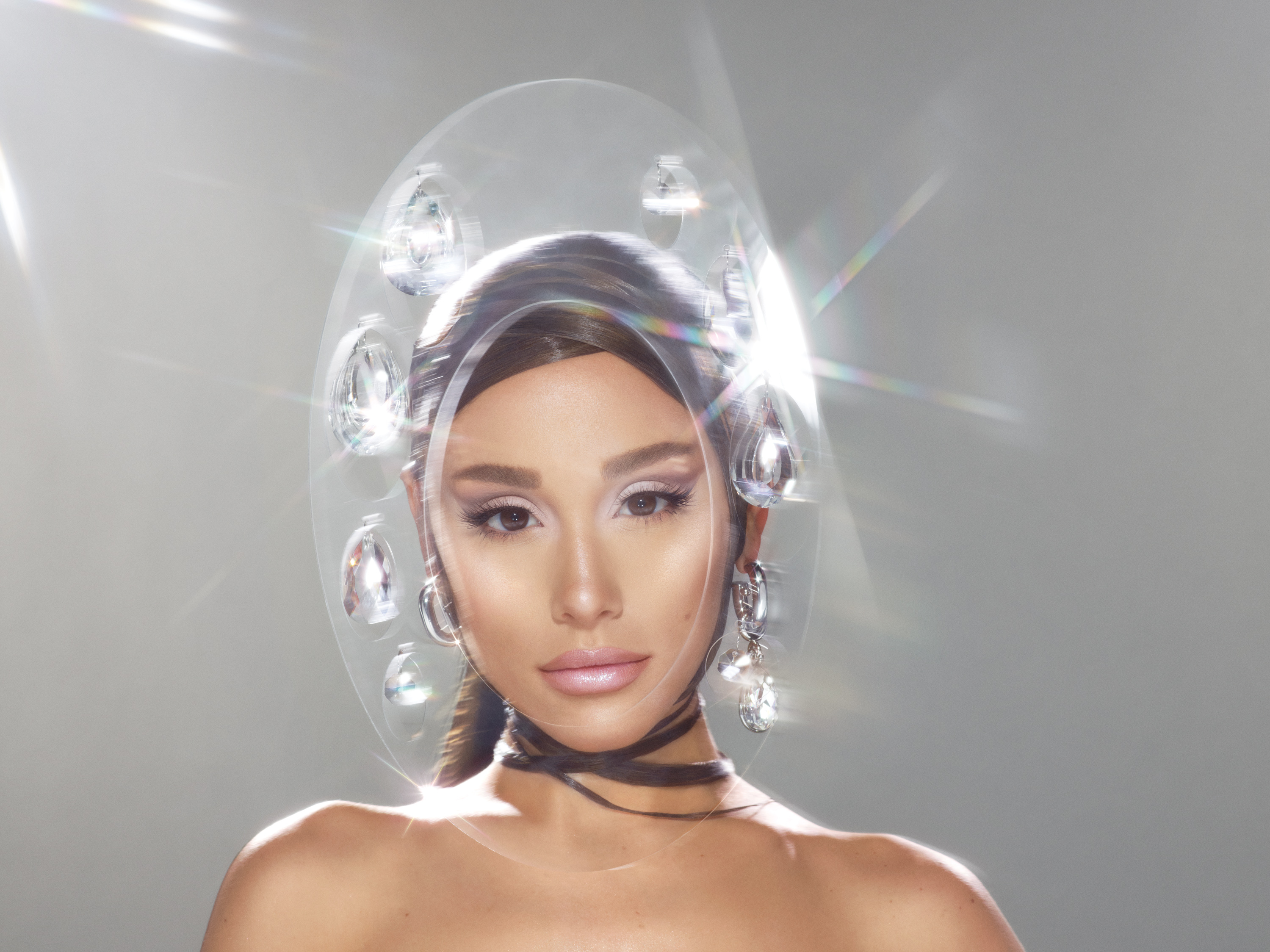 Known for her cat eye look, Grande's makeup line features a bold liquid eyeliner ($19); smooth-gliding kohl eye pencils in three shades ($17); volumizing mascara ($15); lengthening mascara ($15); eyeshadow palletes filled with matte and shimmery hues in three color options ($24); liquid eyeshadow in 10 matte and 11 lusterous shades ($16), and faux mink lashes in two fluttery styles ($16).
Chapter 1 also features items for lips, including a tingling lip-plumping gloss in ten shades, including clear ($17); matte lipstick in a range of six nude shades ($19); and stay-in-place lipstain markers in four berry-inspired shades ($16). This drop also includes an all-over highlighter topper ($22) in ten shades that is made to add shimmer to cheeks, eyes, and body.
R.e.m beauty's future launches will all reflect Grande's personal style and details around chapter 2 have yet to be released.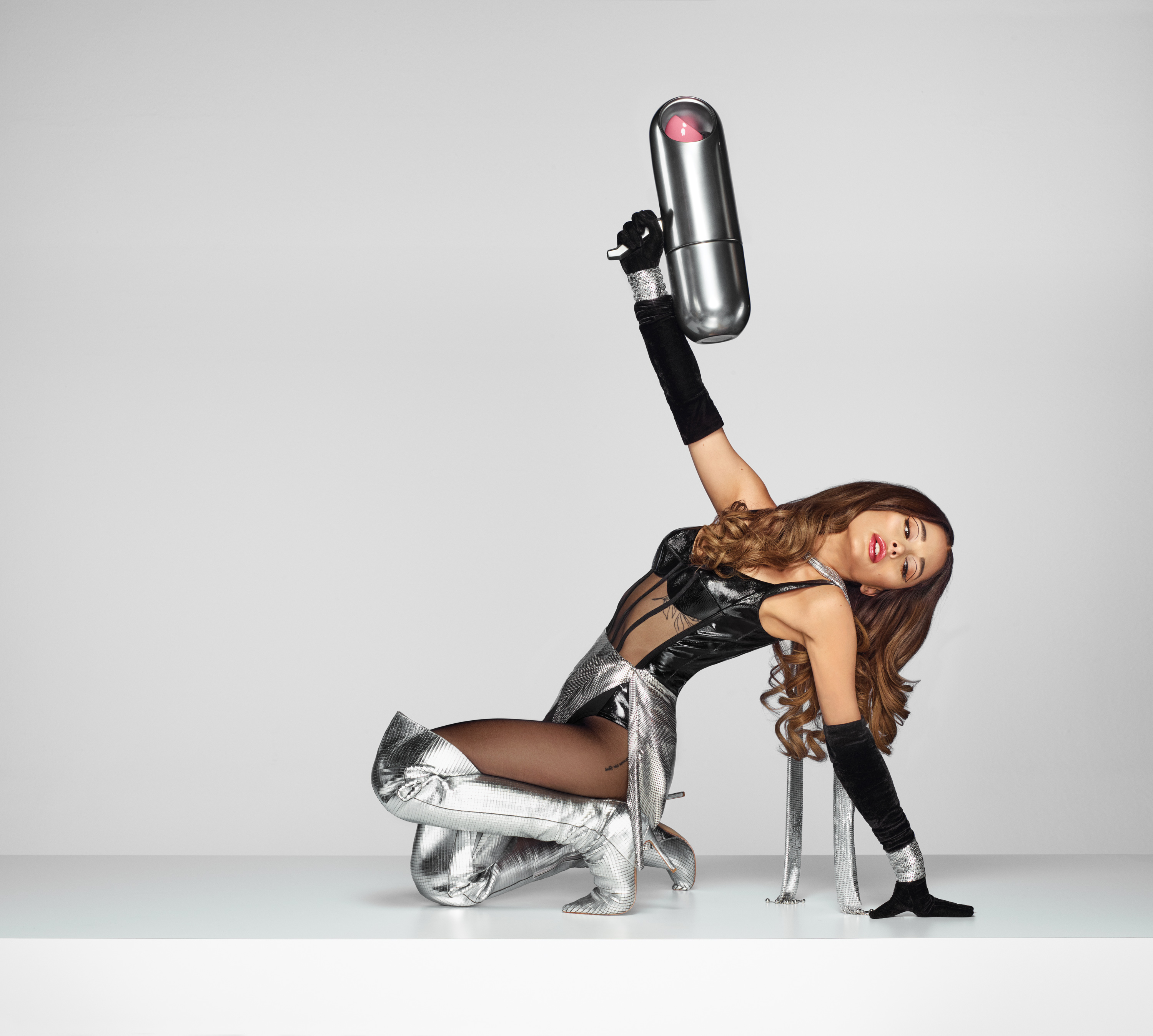 Ariana Grande's vegan ventures
Grande grew up eating very few animal products and officially announced her veganism on Twitter in 2013. While Grande hit a few (non-vegan doughnut-sized) bumps on her vegan journey, the 28-year-old musical artist extends her animal-loving beliefs to her business ventures.
The new r.e.m makeup line is joining Grande's thriving perfume business. The star began releasing fragrances in 2015, starting with the eponymously named Ari by Ariana Grande—a scent that featured notes of pear, pink grapefruit, and marshmallow. Working with Florida-based Luxe Brands, the musician has since released additional fragrances inspired by her albums, songs, and interests, including Cloud (an uplifting scent with notes of lavender blossom, juicy pear, and bergamot); Thank You Next (inspired by Grande's 2018 song); and R.E.M. (a science-fiction inspired fragrance housed in a crystal-covered bottle).
In July, Grande released her newest scent God Is A Woman, which again draws inspiration from her 2018 hit single. The cruelty-free and vegan fragrance is made with 91-percent naturally derived ingredients and is now available at ULTA beauty stores nationwide. Upon release of the fragrance, Grande filed a trademark for "God Is A Woman," sparking speculation of a forthcoming beauty line.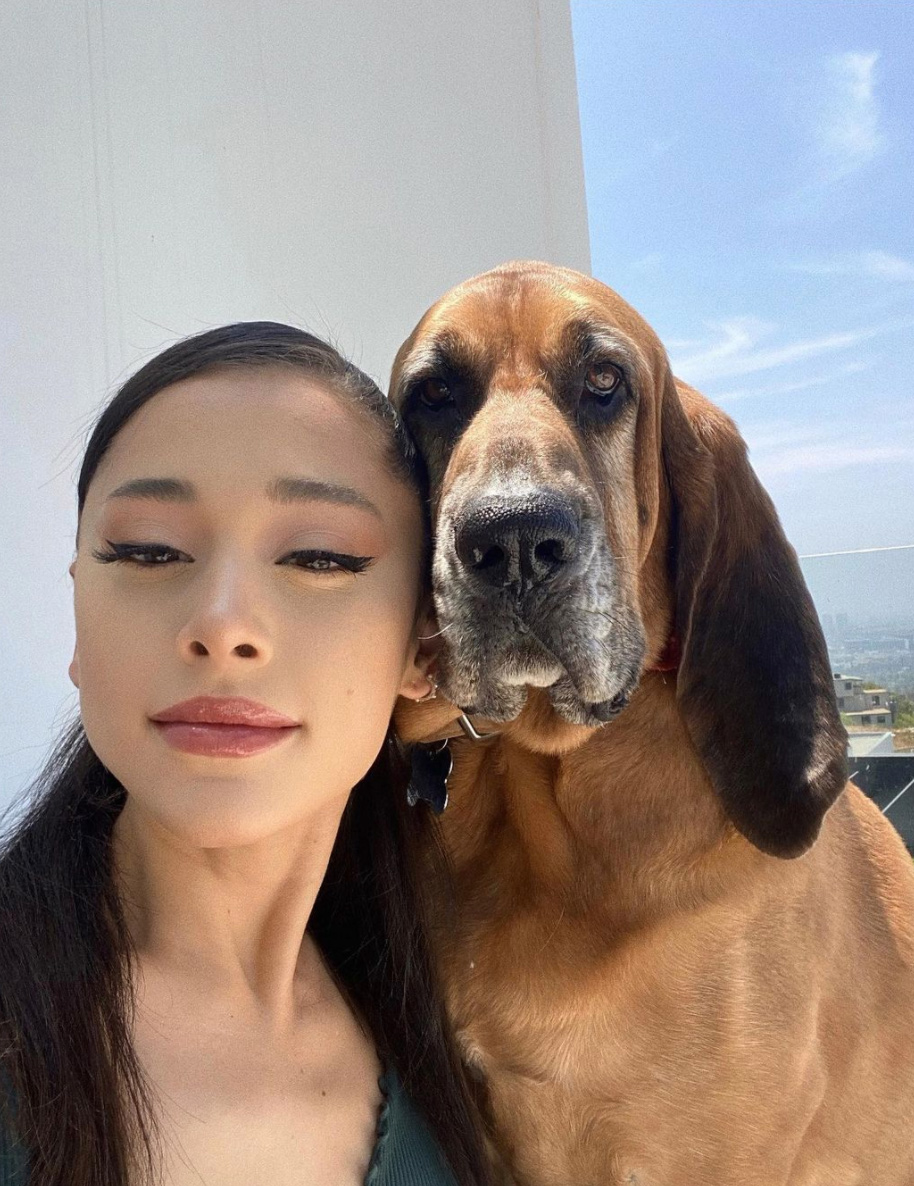 When she's not pumping out hit singles or creating signature scents and makeup lines, Grande helps save animals with Orange Twins Rescue, an animal shelter and rescue organization she opened last year in Los Angeles.
Celebrity vegan makeup brands
A growing number of celebrities have recently launched vegan makeup lines, including Halsey. Earlier this year, the Grammy Award-nominated artist launched vegan makeup brand about-face, which was in development for a whopping 12 years. Halsey's vegan makeup line features 40 different products, including application tools, which range in price from $17 to $32, all crafted with vegan ingredients that are not tested on animals. On September 14, Halsey updated the line with Fractal, a futuristic collection of 21 glittery, highly pigmented and reflective products.
Singer Selena Gomez recently launched vegan beauty brand Rare Beauty at Sephora. The brand aims to highlight inclusivity, natural beauty, and foster mental health with a range of no fuss products. Rare Beauty donates a portion of its sales to the Rare Impact Fund, which Gomez set up with the goal of raising $100 million over the next 10 years to help increase access to mental health resources.
Australian rapper Iggy Azalea just got into vegan makeup, too, with the launch of her Totally Plastic Collection at ULTA. Created in partnership with vegan cosmetics brand BH Cosmetics, the collection is inspired by memories of Azalea's teenage years in the 2000s with a nod to glittery, frosted hues and high-shine lip glosses.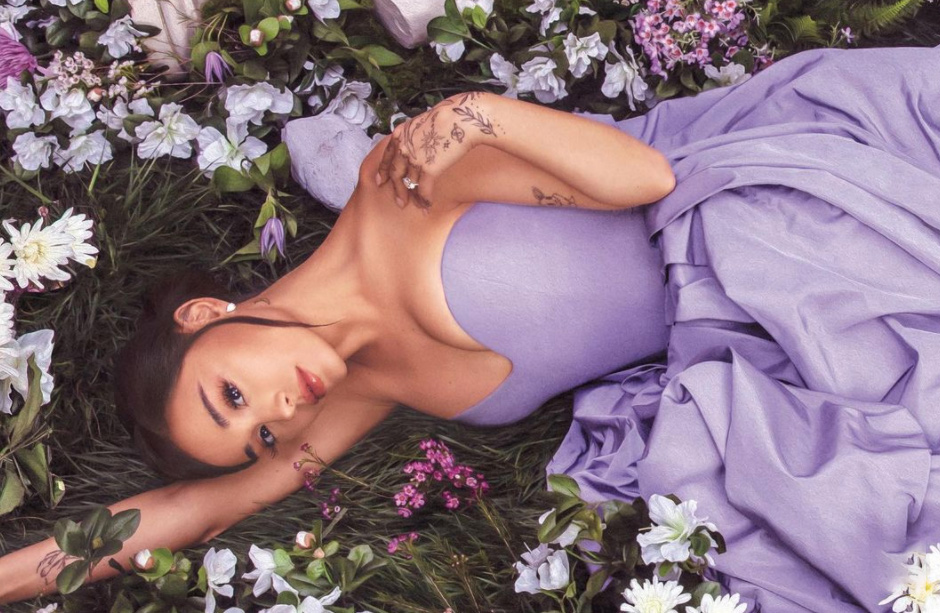 Grande admits that the makeup industry is becoming "crowded" with brands created by fellow musicians but that fact is not a bad thing. "I wear my peers' makeup as well, just like I listen to their music," Grande told Allure. "I'm not going to say, 'Oh, there's too many female artists.' I love and I'm [a] huge fan of my peers that do both, and I think that it's just another way to tell stories. Because you can never have enough makeup, just like you can never have enough music."
For more about Ariana Grande, read:
Ariana Grande Announces Vegan Lifestyle on Twitter
Ariana Grande Opens Animal Shelter in Los Angeles
Ariana Grande's New Perfume Is Here and It's Totally Vegan