Australian rapper Iggy Azalea recently launched vegan and cruelty-free makeup line Totally Plastic at beauty chain ULTA. Azalea's capsule collection, created in partnership with vegan cosmetics brand BH Cosmetics, is inspired by memories of Azalea's teenage years in the 2000s with a nod to the glittery, frosted hues and high-shine lip glosses. BH Cosmetics is the first brand to collaborate with Azalea on a beauty line.
"I really wanted to work with BH Cosmetics because from the beginning, they were totally open to me having 100 percent creative control, and if I don't have creative control with a brand I'm just not going to put my name on it," Azalea said. "I'm very passionate about having a concept and bringing it to life and I'm so specific about the way that I want things to be."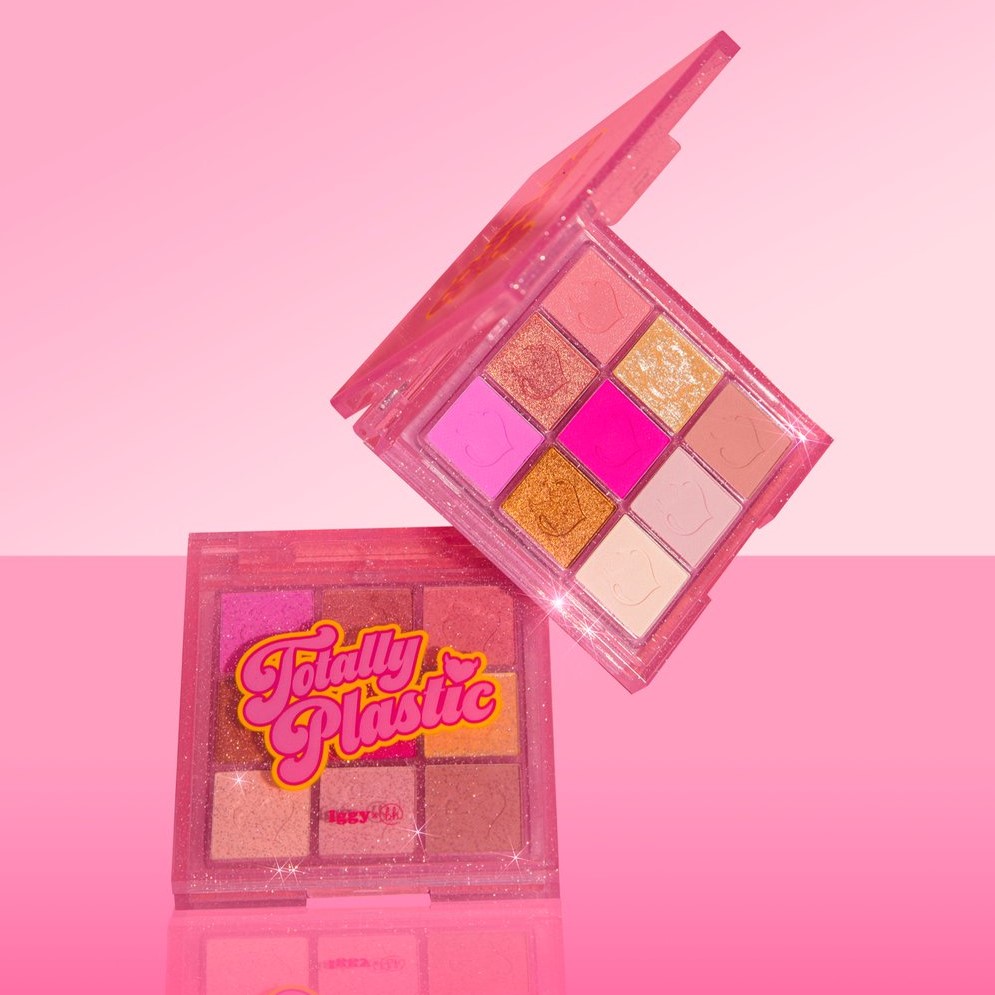 The 13-piece collection includes a face palette featuring contours and highlights; a nine-color eyeshadow palette featuring blues, pinks, and purples; four lip glosses in baby pinks and peach hues; an eight-piece face and eye brush set; a beauty sponge with a case; full-length false eyelashes; a glittery, heart-shaped hand mirror; and a lavender zippered travel case, all ranging in price from $7 to $29.
"I love that BH Cosmetics has an accessible price point for everyone but still has very good quality product[s]. That stuck out to me because I rarely see actual high-quality eyeshadow for the price point that they have," Azalea said. "I love that because when I'm thinking about things that I'm making for people, I want them to be accessible to everyone."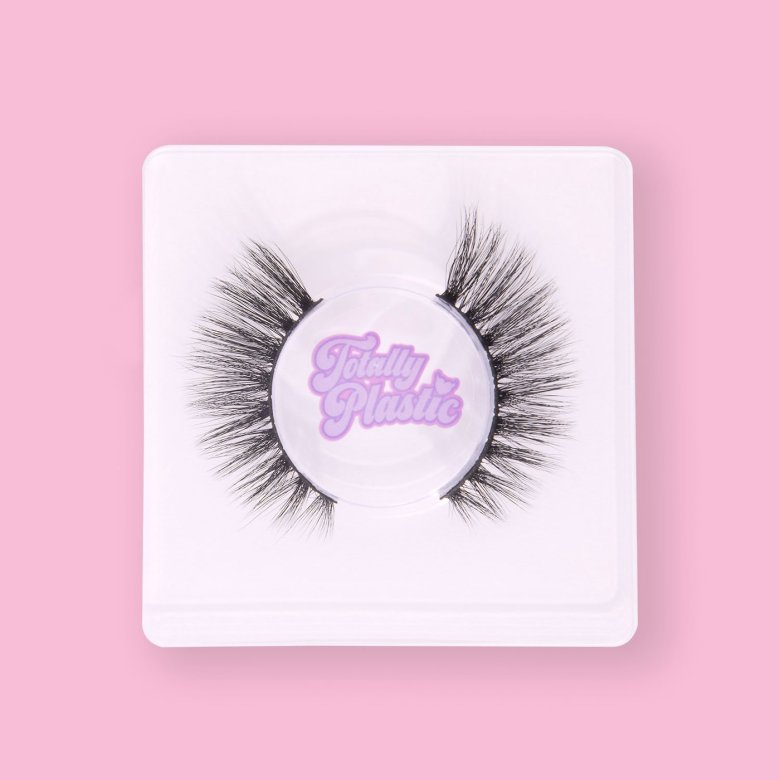 Iggy Azalea joins the celebrity vegan makeup trend
Azalea joins a growing list of celebrities who have launched vegan beauty lines. Last year, superstar Rihanna launched a vegan skincare line under her FENTY beauty brand with three vegan products. Available at beauty chain Sephora, the line has since expanded to include body cream, body scrub, face cleansers, toner serum, and face moisturizers.
Popstar Lady Gaga also founded a vegan makeup brand called Haus Laboratories. Created in partnership with retailer Amazon and her makeup artist Laura Tanno, the exclusive collection features Glam Attack liquid shimmer powders, Le Riot high-shine lip glosses, and RIP ultra-pigmented lip liners that are available in six shades.
Celebrity reality stars Kylie and Kendall Jenner both launched their own vegan beauty lines with Kylie Skin and Moon, respectively. Kylie Skin, available at Nordstrom, features skincare products such as foaming face wash, face scrub, moisturizer, serum, and eye cream. And Kendall Jenner's Moon oral care line, available at Target, offers toothpaste and mouthwash in stain-removing and activated charcoal varieties. Kylie Jenner's makeup brand, Kylie Cosmetics, recently relaunched as fully vegan, too.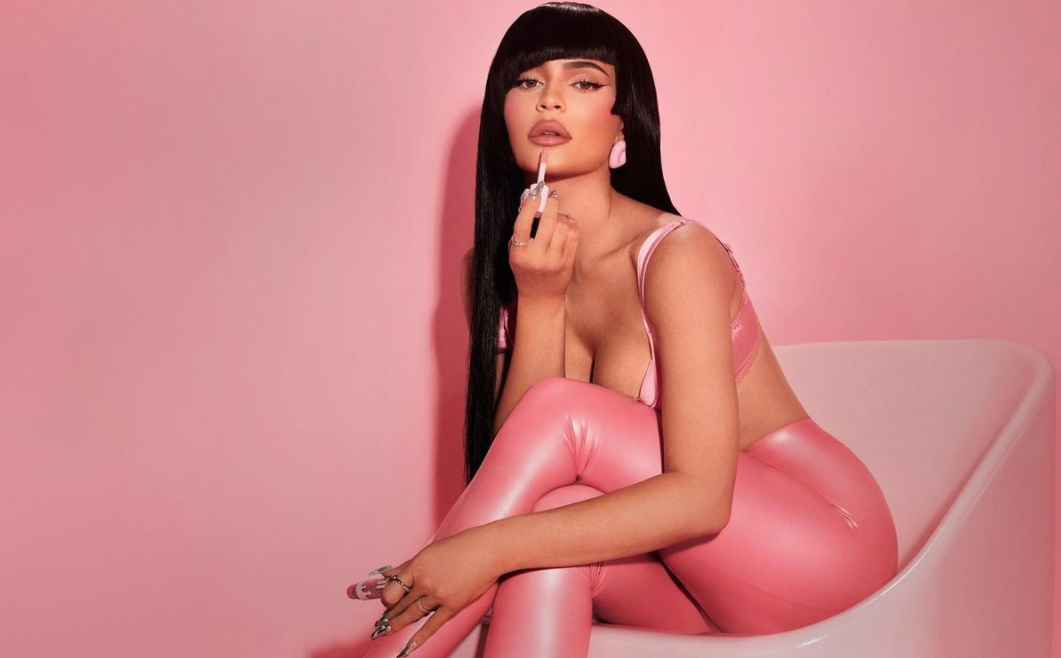 Singer Selena Gomez launched vegan beauty brand Rare Beauty at Sephora. The brand, which aims to highlight inclusivity, natural beauty, and fostering mental health, includes a full line of face, lip, and eye products including an all-in-one mascara, eyeshadow palette, face and eye primers, lip gloss, cream blush, and liquid eyeliner.
Earlier this year, musician Halsey launched vegan and cruelty-free makeup brand about-face featuring 40 different products, including application tools. Available direct-to-consumer from the brand's website in the United States, Canada, Europe, and the United Kingdom, the collection features three categories Light Lock (a collection of highlighters in different formats); Matte (which includes lip colors, lip pencils, and eye "paint"); and Shadowstick (a colorful collection of highly pigmented eyeliner crayons); along with a variety of tools and cosmetic bags.