Travel booking giant Expedia will no longer sell tickets to SeaWorld or to "swim with dolphins" attractions. Expedia updated its policy to "prohibit activities that feature interactions with or performances by dolphins, whales, and other cetaceans" after mounting pressure from animal-rights groups, including World Animal Protection (WAP) and People for the Ethical Treatment of Animals (PETA).
WAP organized an event to protest ticket sales that support the exploitation of animals in Seattle last week and just before the event, Expedia made changes to its animal policy. "We at World Animal Protection are thrilled about the travel site's announcement just hours before our offline action near their headquarters in Seattle," Cameron Harsh, Programs Director, World Animal Protection, US said in a statement. "It is a significant step towards ending dolphin cruelty and making this the last generation of dolphins and whales in captivity for entertainment. We endorse Expedia Group's decision and urge them to implement it fully as soon possible. World Animal Protection expects to see more travel companies that have yet to take this step do the same."
In addition to WAP's effective campaign, PETA has been pressuring companies small and large to end their relationships with SeaWorld. "PETA congratulates Expedia for officially rejecting cruel 'swim with dolphins' encounters and SeaWorld prisons," PETA Executive Vice President Tracy Reiman said in a statement. "PETA urges people to take note and do their part by refusing to support such animal-exploiting operations."
Expedia is the latest company to end ticket sales to swimming with dolphins attractions, which unnaturally confine the marine animals in small tanks forcing them to swim in circles. It is also joining a growing list of companies—which include TripAdvisor, WestJet, AAA, and Southwest Airlines—which have stopped selling tickets to SeaWorld. After pressure from PETA, Snickers also ended its sponsorship of the troubled aquatic park last year.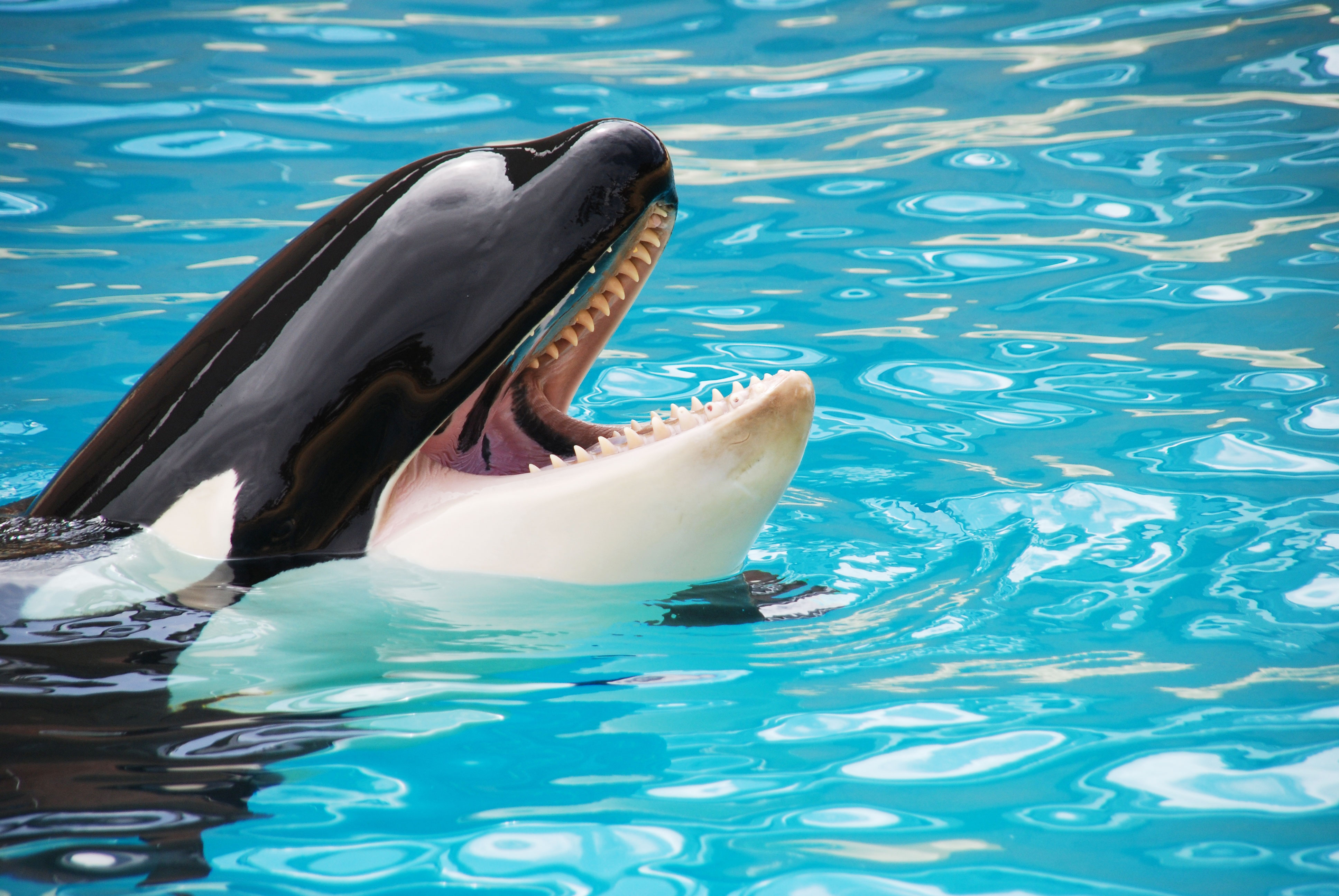 SeaWorld is sinking
SeaWorld's downward trajectory was initiated by the 2013 documentary Blackfish, which exposed the plight of captive marine animals, particularly an orca named Tilikum. When park goers learned about the inherent cruelty in keeping these creatures captive, SeaWorld repeatedly experienced steep profit losses and drastically reduced attendance. In 2018, then CEO Joel Manby resigned after failing to report the impact of Blackfish to stakeholders, who filed a class-action lawsuit against the park the year prior. While SeaWorld eventually settled the suit for $5 million, the park has not shaken its bad image—which was only made worse by a veterinary report released in 2019.
The report showed animals held captive at SeaWorld suffer severe stress, disease, and injuries which lead to early deaths. In the wild, orcas have an estimated lifespan of 60 to 70 years for males and 80 to over 100 for females. In 2019, 30-year-old Kayla became the fourth orca to die in captivity at SeaWorld in the span of two years.
In recent years, SeaWorld has conceded to some demands—namely to end orca shows and stop trainers from riding on dolphin's faces—after pressure from PETA and celebrity activists such as Harry Styles and Alec Baldwin. In April 2020, PETA offered SeaWorld $250,000 toward the building of a seaside sanctuary in exchange for a commitment to release the park's marine animals to sanctuaries so that they would no longer be exploited for entertainment. SeaWorld has not been amicable to requests to release its remaining marine animals from captivity.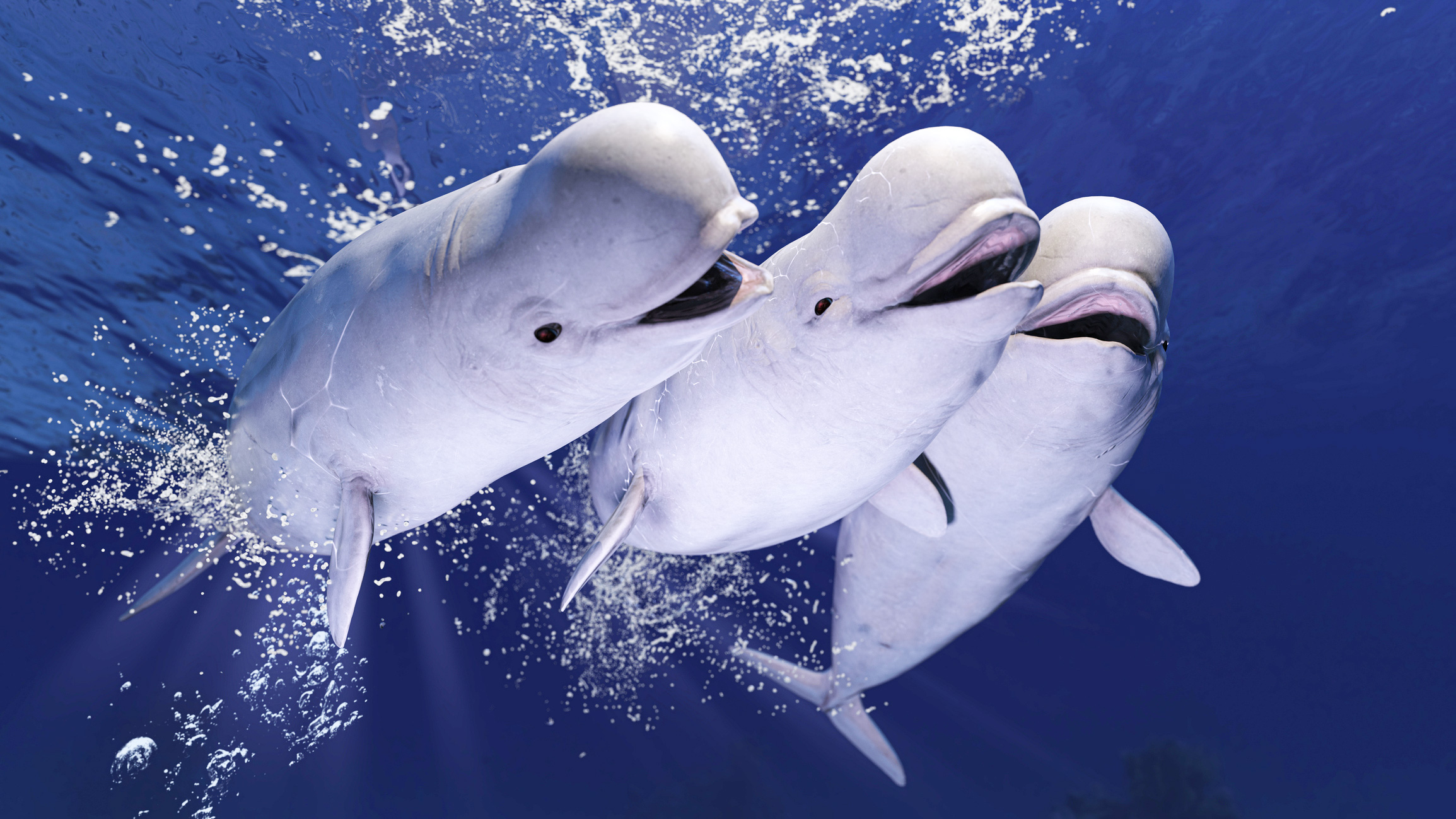 Sanctuary is on the way
SeaWorld maintains that it is a conservation organization and has not released plans to move its captive marine animals to sanctuaries. However, in Canada, a 2019 law banned the captivity of whales and dolphins, presenting an urgent need for a rescued whale sanctuary. Luckily, nonprofit Whale Sanctuary Project (WSP) is currently working to open North America's first rescued whale sanctuary off the coast of Nova Scotia.
Earlier this month, the sanctuary held the grand opening event for its visitor's center, marking the first step toward completing the 40-hectare sanctuary. Expected to be built next year, the sanctuary will be located in a bay that is open to the North Atlantic Ocean near Port Hilford, NS. When the sanctuary is open, it will span about 50 football fields—which is approximately 300 times larger than the biggest captive whale tank in any marine park—and is designed to accommodate up to eight whales.
Initial funding for the WSP sanctuary was provided by Steve Dunn—CEO of toy company Munchkin—who offered SeaWorld $1 million to release Tilikum back in 2015. The whale died in captivity at SeaWorld from a persistent bacterial lung infection in 2017.
For more about SeaWorld, read:
TripAdvisor Cuts Ties With SeaWorld
SeaWorld Reports $30 Million in Losses

SeaWorld Holds Last Ever Orca Show
Editor's note: this article has been updated to include the campaign work of World Animal Protection.