International convenience chain 7-Eleven is upgrading its selection of plant-based grab-and-go meals with the launch of vegan barbecued meat sandwiches at 800 locations across Hong Kong. The new sandwiches are made with plant-based meat supplied by South Korean meat brand Unlimeat—which is made by food manufacturing company Zikooin. The Unlimeat Slice Sandwich features plant-based meat that has been marinated in a barbecue sauce that suits local taste preferences.
Unlimeat is entering 7-Eleven at a time when interest in plant-based eating in Hong Kong is on the rise, with nearly a quarter of the local population now identifying as "flexitarian" according to research conducted in 2020 by local social enterprise Green Monday.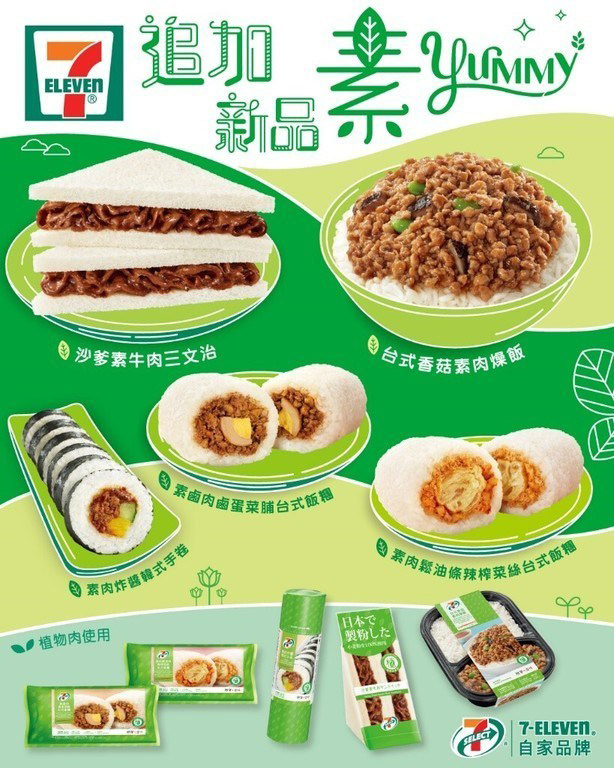 Vegan options at 7-Eleven
In addition to Unlimeat's vegan meat sandwiches, 7-Eleven Hong Kong offers other vegan meals, including kimbap, rice balls, and lunch boxes using other meat substitutes. Outside of Hong Kong, 7-Eleven has also adapted its offerings to match the global growing interest in plant-based eating.
Last year, 7-Eleven launched a major update to its grab-and-go options at its more than 700 locations across Australia. The convenience chain added two sandwiches (No Chicken and Lettuce and No Egg and Lettuce), a No Beef Pie hand pie, and a No Sausage Roll—all priced comparably to their animal-based counterparts.
In May, 7-Eleven added the Impossible Burger at its 300 locations in Singapore—marking the convenience store debut of the plant-based burger. "At 7-Eleven, we always put our customers first and we pride ourselves on launching new and sought-after products to meet their needs and wants," Steven Lye, Managing Director of 7-Eleven Singapore, said in a statement.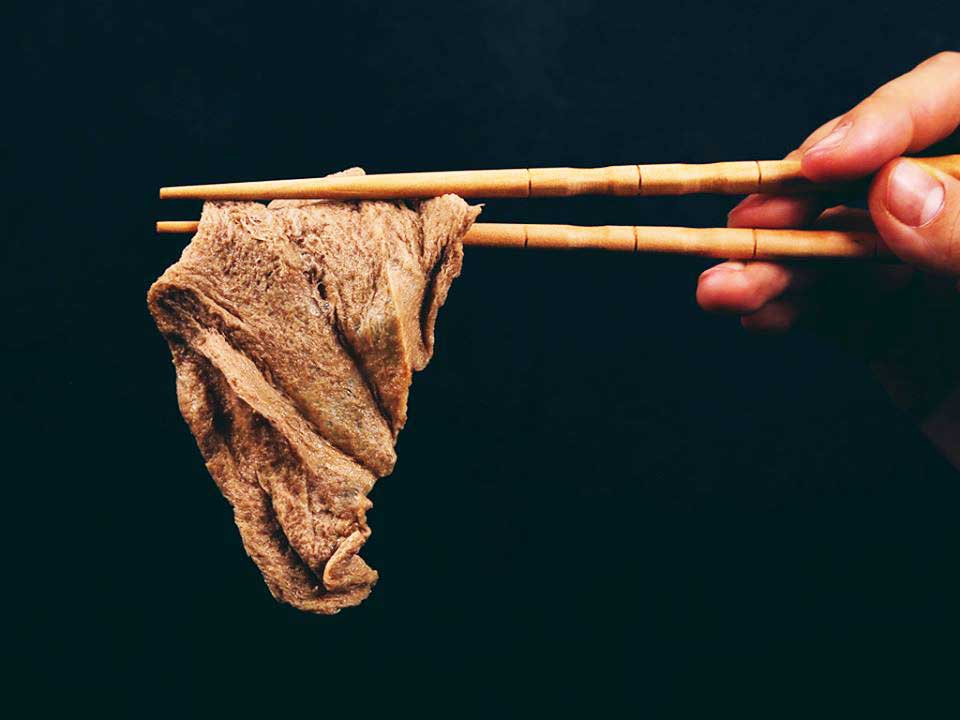 Unlimeat-ed possibilities
Unlimeat offers a variety of plant-based meat products, which include vegan ground beef, sausage patties, and fillets, all made from imperfect produce that would otherwise be discarded and sustainable ingredients such as grains, oats, and nuts. The company also uses a patented process called "protein compression" to give its meats a unique texture. It also recently launched vegan cheddar cheese.
Unlimeat is gaining popularity in China and surrounding regions and in May, its vegan meat won third place in the Innovation Award of SIAL China 2021. In addition to 7-Eleven, vegan convenience chain Green HOTSHOT is also adding Unlimeat's vegan meat products to its menu as part of a noodle dish at three of its Hong Kong outposts. The vegan meat is also served as part of a sushi roll at 60 locations of Hong Kong's popular chain GenKi Sushi.
To expand the reach of Unlimeat, Zikooin recently partnered with Hong Kong-based vegan grocery chain and café Green Common to carry its products in Hong Kong and mainland China with the mission of providing plant-based alternatives to traditional meat-centric Chinese dishes. The company's Unlimeat brand will be stocked alongside OmniPork, a vegan pork brand created by Green Common CEO David Yeung for the same purpose.
"I agree with Green Common CEO David Yeung's vision of creating a healthier Chinese dietary culture," Min Keum Chae, CEO of Zikooin Company, said in a statement. "The partnership will enable us to upgrade Unlimeat's product lineup and expand our reach in Asia and the growing global Chinese food market."
Since January 2019, the South Korean company has also exported its vegan meats to the United States, Australia, Vietnam, and mainland China. Zikooin recently raised $23 million and is using the funding to build one of the largest plant-based meat facilities in Asia which it plans to complete by mid-2022.
For more about vegan at 7-Eleven, read:
7-Eleven Launches Beyond Meat Pizzas in Canada

7-Eleven Adds Vegan Tofu Musubi to 64 Stores in Hawaii

7,000 7-Eleven Stores Now Sell Vegan Protein Smoothies