Vegan brand Miyoko's Creamery has launched the world's first vegan butter cooking channel. Streaming on YouTube, the channel is dedicated to sharing tips, recipes, and techniques for cooking with vegan butter. The Vegan Butter Channel will host notable chefs and experts showcasing how Miyoko's own vegan butter melts, browns, bubbles, bakes, and spreads just like animal-based dairy butter.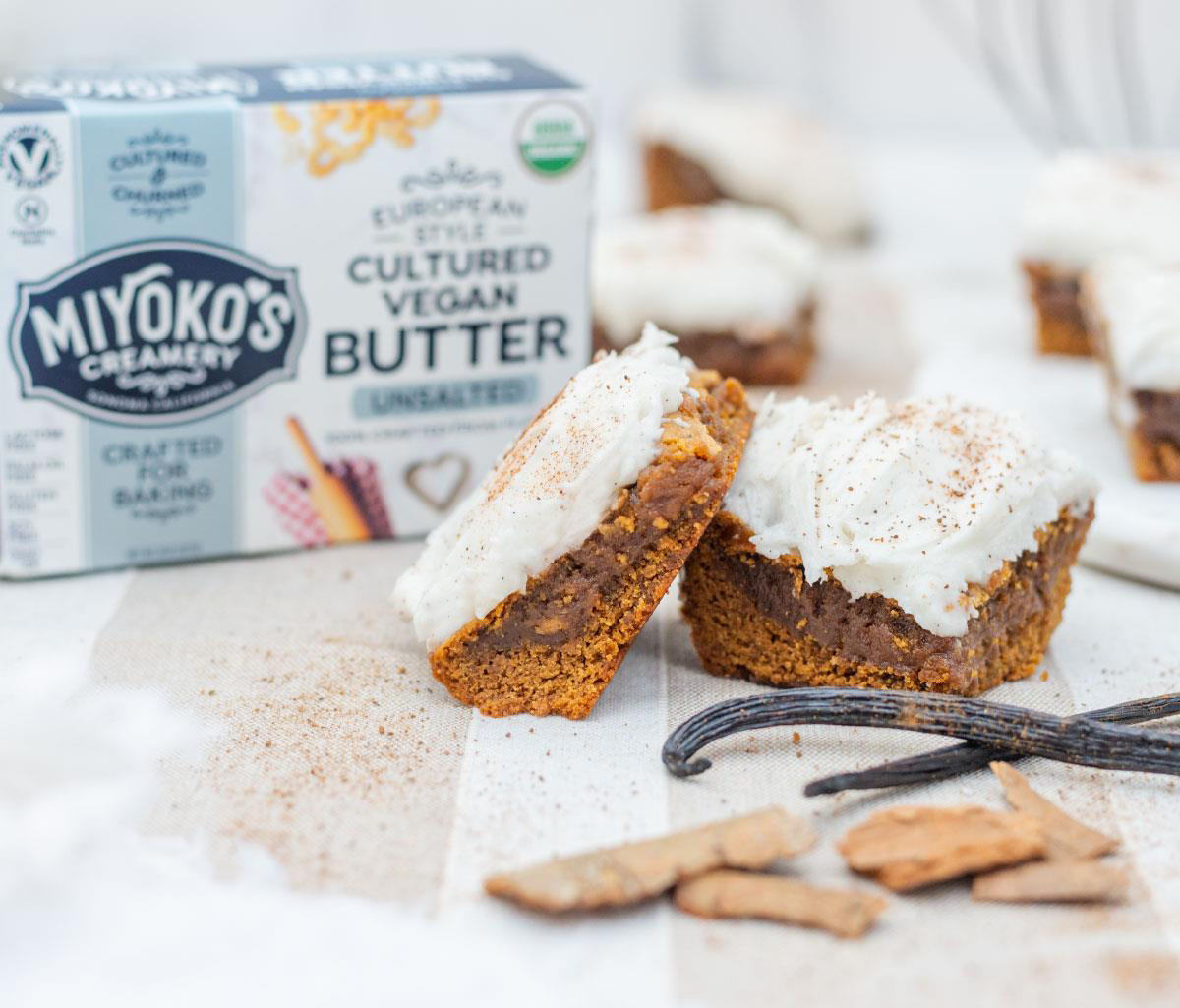 Miyoko's Creamery is best known for its selection of more than 25 vegan cheeses and award-winning vegan butters, which can be found at nearly 20,000 retailers nationwide, including Whole Foods, Target, Trader Joe's, and Walmart. In addition to its award-winning European Style Cultured Vegan Butter—which is made using age-old butter-making techniques with plant-based ingredients such as coconut oil and cashews—Miyoko's also created a spreadable vegan butter made with oat milk.
How to cook with vegan butter
The first 12-episode season of The Vegan Butter Channel will focus on featuring talented chefs creating vegan dishes, including guests such as Nicole Rucker, head pastry chef and owner of Fat & Flour, demonstrating apple cherry pie with buttery flaky vegan crust and crumble; Chris Tucker, owner of Betta with Butta and personality from ABC's The Great American Baking Show, showing viewers how to make vegan butter enriched gingerbread cinnamon rolls with spiced vegan butter cream cheese icing; and Kajsa Alger, vice president of food and beverage at Veggie Grill, demonstrating a vegan butter crisped potato and mushroom pierogi with smoked shoyu sauce.
The first season will be followed by a series designed to teach home chefs both foundational and expert techniques for cooking with butter, and a third season featuring Miyoko's Creamery founder and CEO Miyoko Schinner with notable guests talking all things butter and cooking a recipe together.
"With The Vegan Butter Channel, people don't have to take my word for it—they can see vegan butter perform for themselves, and hopefully are inspired to cook some of these recipes—or variations—at home," Schinner said in a statement. "I created our vegan butter because as a chef and cookbook author, butter is the foundation of so much of my cooking and baking, so it was important that any vegan butter I use tastes and performs up to the highest standards."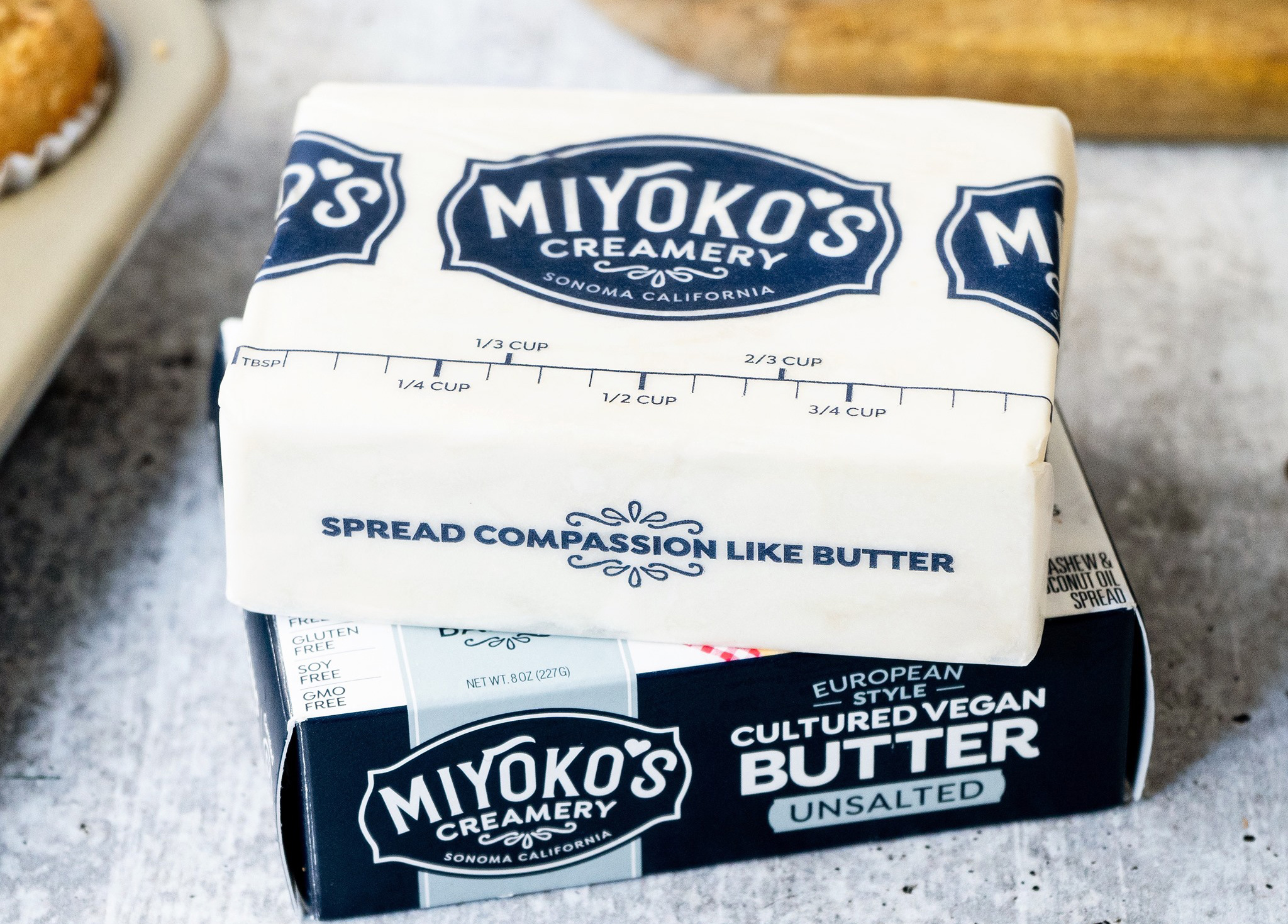 Vegan butter is butter
Miyoko's Creamery launches The Vegan Butter Channel on the heels of its recent landmark legal victory, where the company fought for and won the right to use the word "butter" on the labeling of its European Style Cultured Vegan Butter. The lawsuit was filed last year after the California Department of Food and Agriculture (CDFA) demanded that Miyoko's remove certain terms from its packaging, despite the company's clear labeling of the products as "vegan" and "made with plants." In the motion for a preliminary injunction, Miyoko's claimed that the CDFA is misapplying federal regulations and violating the brand's constitutional right to free speech.
Ultimately, the lawsuit challenged the notion that dairy milk is the only way to make proper butter, with Miyoko's vegan butter serving as the leading example that plant dairy is dairy.
"We're able to shout 'butter' without impunity from the mountaintops," Schinner told VegNews. "This is a huge victory where it is meaningful for us."
For more on vegan butter, read:
Another Vegan Butter Has Arrived. This Time From Violife.

The Ultimate Guide to Egg, Milk, and Butter Substitutes

The Comprehensive Guide to Vegan Butter