Kansas-born vegan entrepreneur Lucas Bradbury is on a mission to replace traditional chicken chains with Project Pollo, a rapidly expanding, mission-driven vegan chicken chain. Bradbury launched Project Pollo in Texas to challenge the traditional idea of chicken with vegan versions of classics such as sandwiches, strips, and wraps, along with sides, including mac and cheese and loaded papas.
Project Pollo's mission is also to challenge norms in other ways such as paying its employees substantially higher than minimum wage and using its menu items to support community organizations. One such initiative is putting "project" items on the menu such as the Original Project (a chicken sandwich with housemade aioli and dill pickles), which donates $1 from sales to animal charities.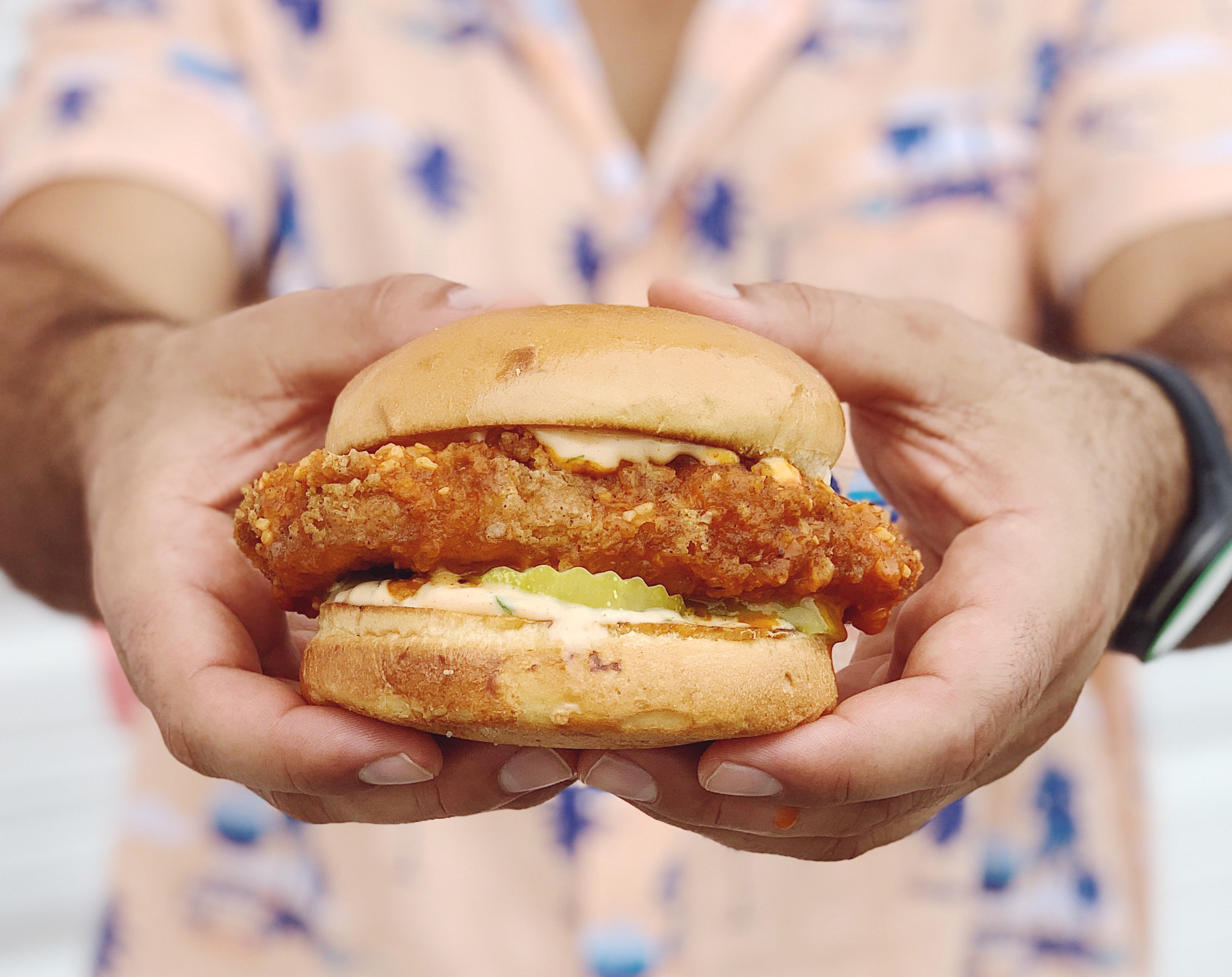 Growing a vegan chicken empire that rivals Chick-fil-A
Bradbury opened the first location of Project Pollo in September 2020 during the height of the COVID-19 pandemic and gave away 1,600 vegan chicken sandwiches to enthusiastic Texans on World Vegan Day last November. While many small businesses were unfortunately forced to shutter, Bradbury saw the closures of large fast-food chain locations as an opportunity to start a modern chicken empire that does not rely on factory farmed animals, or underpaid workers, to make profits. "We have seen a lot of businesses surrounding us that have lost everything, and it hurts," Bradbury told VegNews. "But we have also been fortunate to see some national chains shutter locations which give us the opportunity to try the alternative and save thousands of chicken lives every day."
Currently, Bradbury operates five Project Pollo locations in Texas (San Antonio and Austin), including his newest location which opened in the space of a shuttered Jack-in-the-Box earlier this month. In fact, each Pollo Project location replaced a former fast-food restaurant, with the next two locations planned to take over a Subway and Church's Chicken in April and May, respectively. This spring, Project Pollo will also replace a former Carl's Jr. Overall, Bradbury is on track to open a total of 12 locations over the course of 12 months with rapid expansion plans into the Dallas and Houston areas planned for 2022.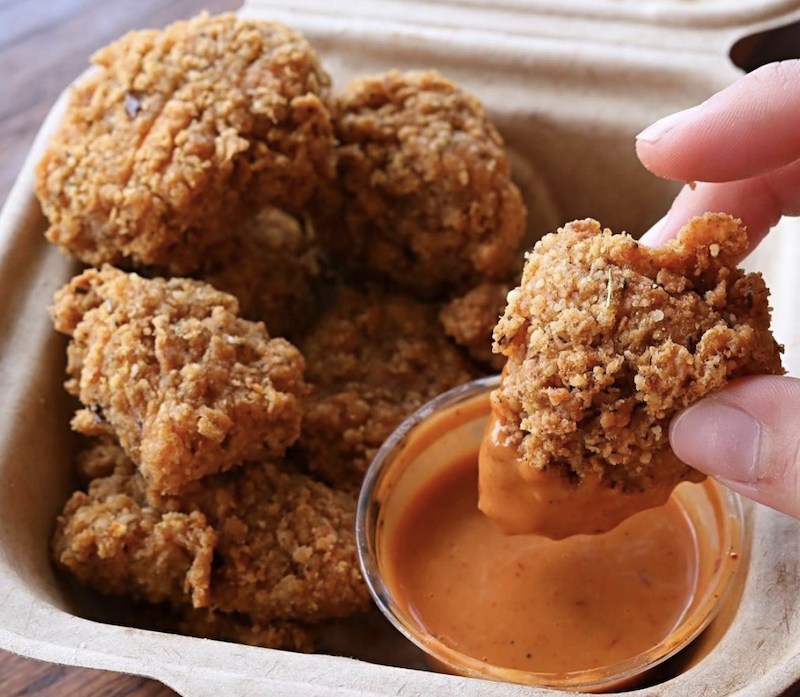 Challenging traditional chicken
Bradbury says vegan food can be just as delicious and affordable, while being safer, more sustainable, and leaving behind a smaller carbon footprint. These factors, in combination with the growing demand for vegan alternatives, means that older fast-food models must shift in the plant-based direction in order to survive. "The future of consumption is without a doubt in plant-based foods; modern consumption favors such," Bradbury said. "[Fast-food] concepts are all at a pivotal point and must either adapt to the market, or step aside and let Project Pollo take over."
Ultimately, Bradbury aims to open up to 100 Project Pollo locations by 2024 and is adamant about putting Chick-fil-A out of business by 2030. "Right now we are on pace to save more than one million chickens this year from being slaughtered and by doing so at scale, we can really challenge the system," Bradbury said, adding that he is "making it a priority to start shutting down Chick-fil-A's, because there is an alternative and you do not have to sacrifice quality—we call it 'challenging chicken.'"
For more about vegan chicken, read:
22 Vegan Fried Chicken Sandwiches That Are Better Than Chick-Fil-A
Vegan Chicken Nuggets Come to School Lunch Menus
The Herbivorous Butcher Opens Minnesota's First Vegan Fried Chicken Shop