For the month of May, Baskin-Robbins is adding a vegan ice cream flavor made with oat milk to its menu nationwide—making it the first national chain to launch oat milk-based ice cream. The May Flavor of the month is Non-Dairy Strawberry Streusel and features a creamy oat milk base dotted with strawberries, cinnamon granola, and crumbly streusel. The new limited-time flavor is just the beginning for Baskin-Robbins, which plans to release new vegan flavors made with oat milk later this year.
"We're a brand that's all about creating new flavor experiences and with so many people living plant-based or flexitarian lifestyles today, we couldn't be more excited to launch our new oat milk-based option," Shannon Blakely, Vice President of Marketing & Culinary at Baskin-Robbins, said. "We're so passionate about this new base and Flavor of the Month as it's not just an evolution of our offerings, but a sign of our passion and commitment to creating what's 'next' in frozen desserts."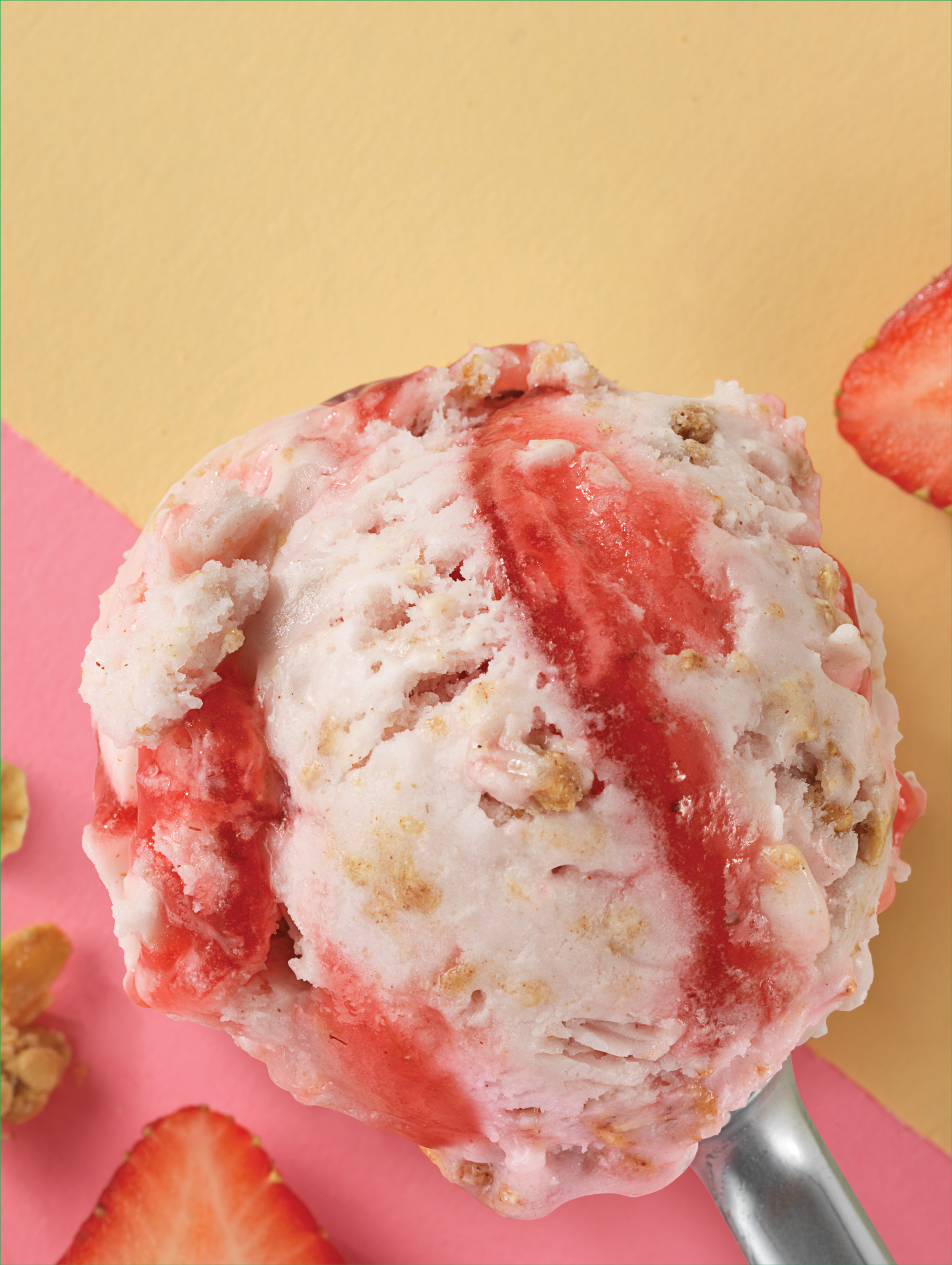 Vegan at Baskin-Robbins
Baskin-Robbins, the world's largest ice cream chain, has consistently offered sorbet as a non-dairy option. However, in August 2019, the chain launched its first vegan ice cream options made with a base of coconut oil and almond butter. Developed over the course of two years, the initial vegan flavors available at Baskin-Robbins were Chocolate Chip Cookie Dough and Chocolate Extreme. The chain expanded its vegan menu with a November 2019 flavor of the month: Vegan Coffee Caramel Chunk which featured an espresso-flavored base dotted with chocolate chunks and caramel ribbons. In the beverage department, Baskin-Robbins also recently launched the fully vegan Mangonada—a spicy drink that pays homage to the Mexican favorite made with a mango purée and spiced with Tajín.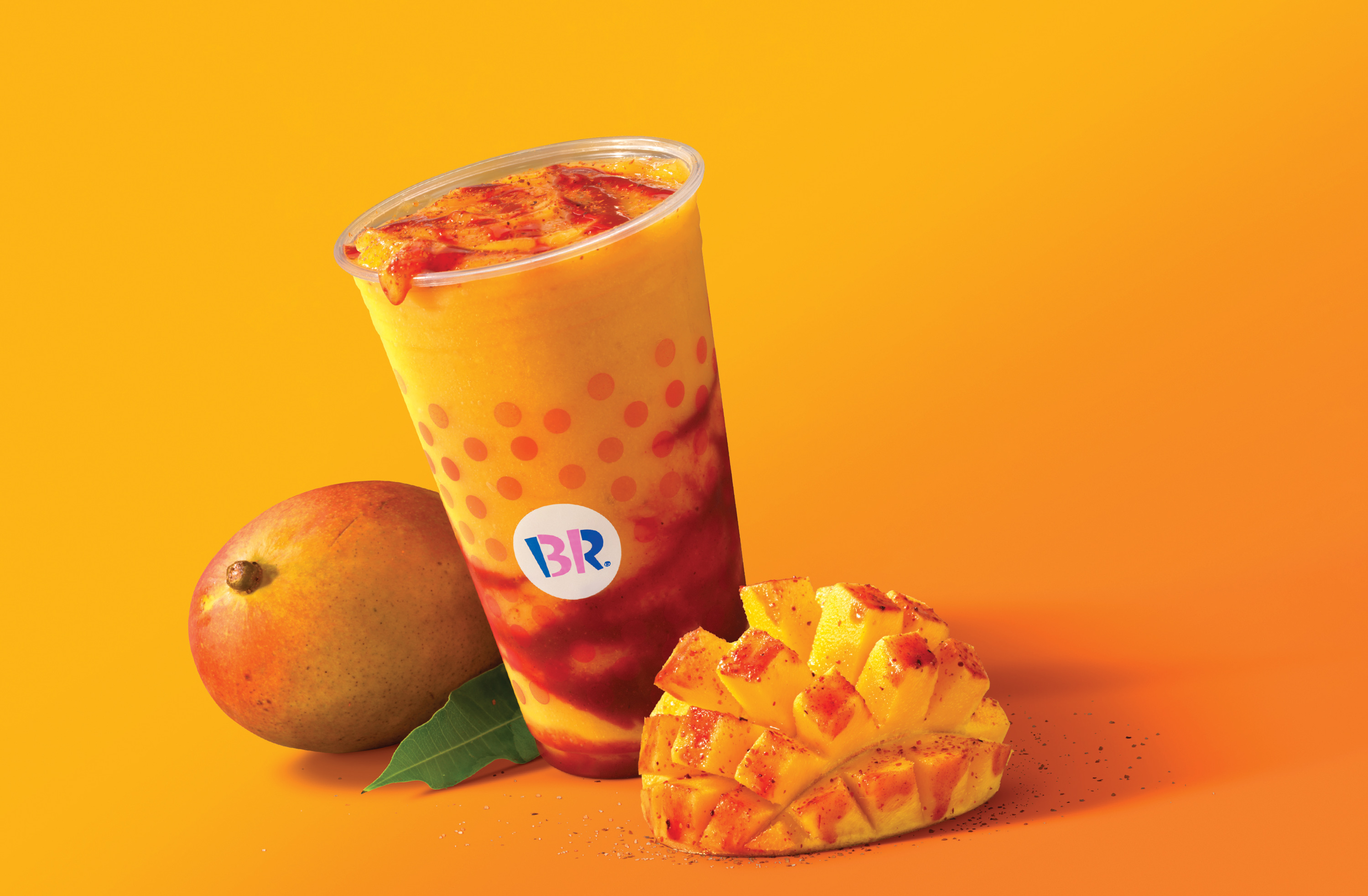 Baskin-Robbins is part of the Dunkin' Brands Group, which is working to expand its plant-based offerings. Also in 2019, fast-food chain Dunkin' added the Beyond Breakfast Sausage Sandwich (ordered vegan without cheese and eggs) to its 9,000 locations nationwide. This year, Dunkin' added additional meatless options: the vegetarian Southwest Veggie Power Breakfast Sandwich and vegan Dunkin' Avocado toast. Like its sister company Baskin-Robbins, Dunkin' also got into the oat milk game with the launch of Planet Oat's vegan milk nationwide last August. While Dunkin's menu in the United States is still lacking in the vegan doughnut department, the chain continues to expand its dairy-free milk menu and added coconut milk earlier this week.