Disney's newest cruise ship, Disney Wish, will feature vegan options in every restaurant, according to Forbes. The new ship will join the Disney Cruise Fleet next year, with its maiden voyage planned to depart on June 9, 2022 from Port Canaveral, FL to the Bahamas. "Each and every one of our menus will have vegan offerings. Taking care of allergies and special requirements is extremely important to us," Disney Cruise Line stated. "We want families to sail with peace of mind." While details of the vegan menus aboard the Disney Wish are still under wraps, Disney cruises have always offered vegan options upon request and added a few new plant-based dishes to its other cruise ships in 2019, including Plant-Based Eggs, Plant-Based Chili Dog, and Chocolate Truffle Cake.
The Disney Wish features three new restaurant concepts: the dinner-and-show eatery Arendelle: A Frozen Dining Adventure (where guests will be a part of the Frozen-themed performance premised on the engagement party of Queen Anna and Kristoff with vegan options inspired by Nordic cuisine); Worlds of Marvel (where diners are invited to interact with an Avengers adventure while sampling foods from the locales of the Marvel Cinematic Universe); and upscale restaurant 1923 (named after the year The Walt Disney Company was founded), a Hollywood glamour-themed eatery offering world cuisine-inspired meals paired with Napa Valley wines.
Other amenities aboard the Disney Wish—which can carry up to 4,000 passengers—include the company's first-ever water attraction, AquaMouse, along with child-friendly activities and entertainment for adults. Early booking for Disney Wish cruises begins on May 17, 2021 and general booking opens on May 27, 2021.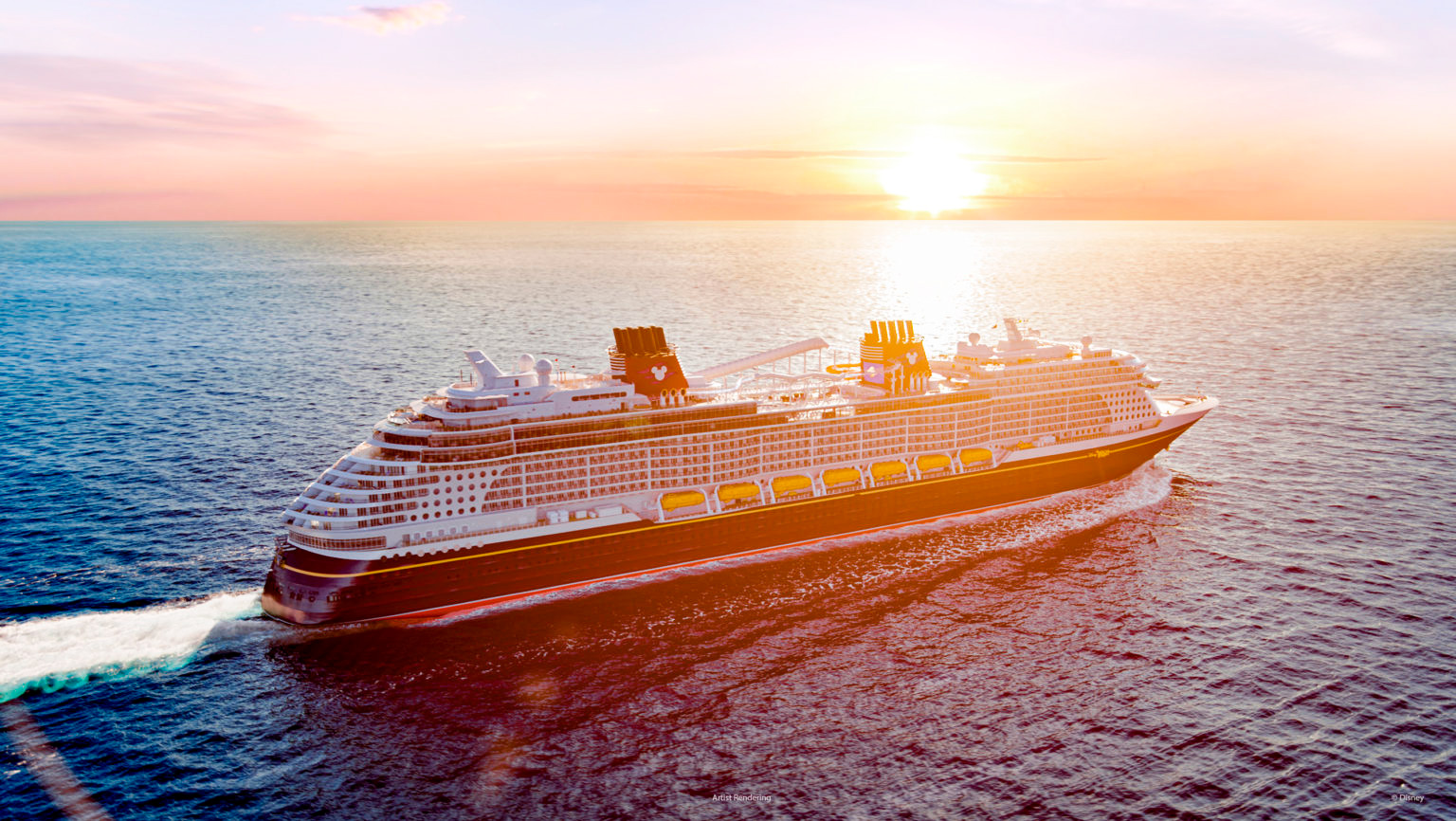 Plant-based at Disney
In 2020, Disney announced a partnership with Impossible Foods, making the Impossible Burger Disney's "Preferred Plant-Based Burger." The partnership will result in the addition of the plant-based burger to all Disney properties, including Walt Disney World Resort, Disneyland Resort, and Disney Cruise Lines.
In addition to partnering with Impossible Foods, Disney has made strides in adding other plant-based options to its menus. In 2019, Disney added 400 plant-based dishes to its Disney World Resort in Florida and expanded them to its Disneyland Resort in California, and Disney-owned hotels in those areas along with international Disney properties. While Dole Whip has been a favorite vegan treat at Disney parks, guests can now indulge in more substantial offerings such as the "all-you-can-enjoy" skillet meal filled with an array of vegan meats at Disney World's Wilderness Lodge; soy chorizo-topped Potato Flautas at Disney's California Adventure; Risotto-Style Spelt with Mushrooms at Disneyland Paris; and much more.