With over 40 restaurants and storefronts to his brand name, celebrity chef turned serial entrepreneur Matthew Kenney is becoming a household name. He first cut his teeth in the fine-dining kitchens of New York City and eventually set out on his own, pioneering a new style of vegan cuisine that fused traditional and advanced culinary techniques with plant-based ingredients. The result was inconceivable at the time—vegan food that was worthy of a white tablecloth experience.
Kenney's first few restaurant concepts featured low-lighting, clean-cut lines, and immaculate plating precision. The menus incorporated a balance of raw and cooked dishes, many of which employed the use of sous vide, smoking, fermentation, and other high-end techniques that distinguished his style from other vegan restaurants. In recent years, Kenney has ventured into more relaxed categories of cuisine—from a food hall in Rhode Island to an upcoming drive-thru in Orange County, CA. Once reserved for special occasions, the Matthew Kenney brand is slowly becoming more accessible for every kind of eater.
Even during the pandemic, as restaurants closed at an alarming rate, Kenney opened five new restaurants while avoiding permanent closures at his existing businesses. We're in awe of what the brand has accomplished, thankful for the good it has done for the vegan movement, and thoroughly addicted to his Instagram feed of mouthwatering meals, delicate desserts, and adorable Maine Coon cat, Rumple (@rumple.thecat). While always quick to report on his latest accomplishment, we decided a comprehensive guide to Matthew Kenney Cuisine (MKC) was in order. Whether you're looking for a new date night spot, a fast-casual go-to, or a vegan sweets shop, here is all you need to know about the MKC empire, broken down by category.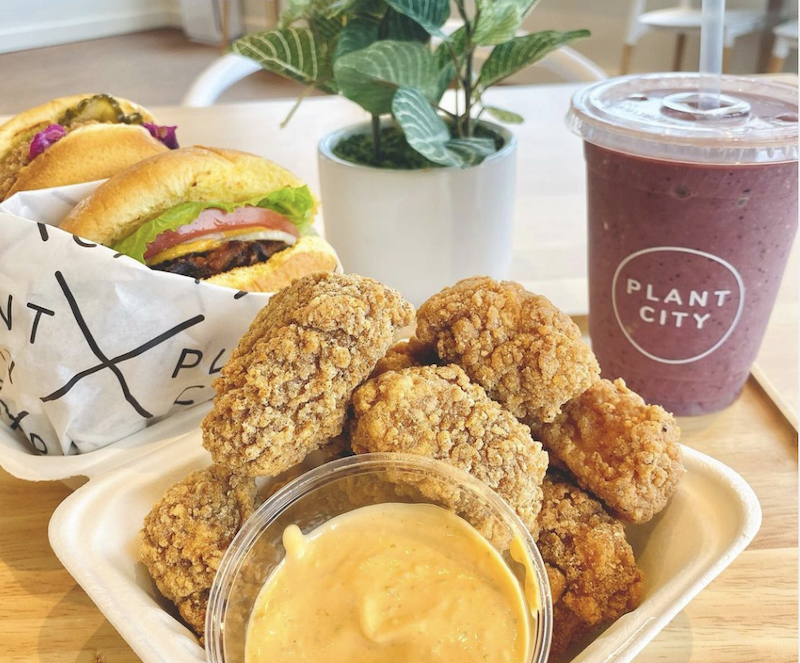 PlantX
Fast casual
In full transparency, we didn't think fast-casual was Kenney's style. Even his pizza concept, Double Zero, exuded an air of sophistication and an impressive wine list. Yet, Kenney's now multiple fast-casual concepts have proved us wrong. Make Out (Culver City, CA and Providence, RI) is on the higher end of the spectrum—it's cashier service but the menu is classic Kenney. Think raw entrées, adaptogenic smoothies and lattes, and tiny, raw desserts. Fast track a few years, and there's burgers-and-fries-focused Humbl in Windermere, FL; a beachside convenience store (New Deli by PlantX) in Venice, CA; a multi-business food hall and drive-thru (Plant City, Plant X) in Providence, RI; and another drive-thru (VEG'D) in Costa Mesa, CA. From scratch-made veggie burgers to super creamy milkshakes, Kenney has proven that he's not too proud to ask, "Do you want fries with that?"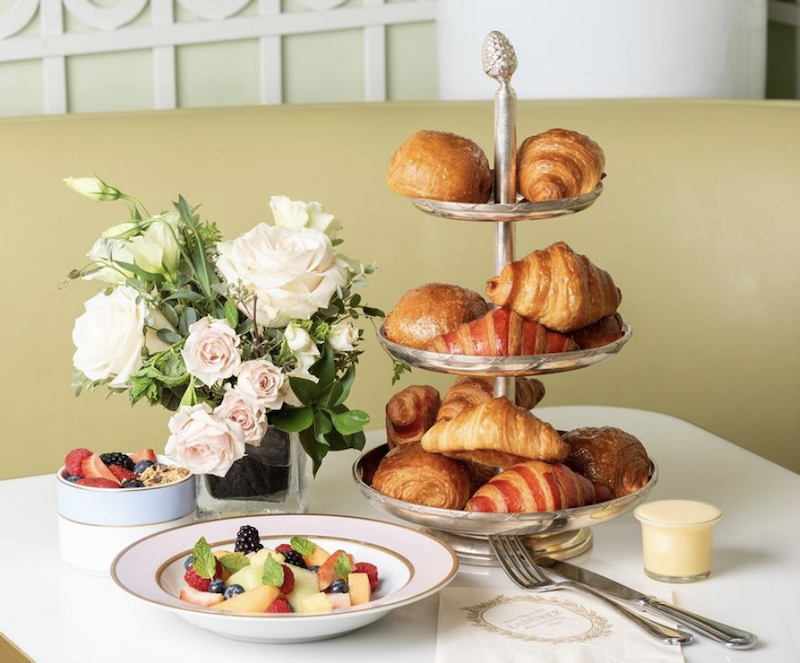 Maison Ladurée Plant-Based
Sweets
It's slanderous to dine at a Matthew Kenney restaurant and not order dessert—the complex flavors and textures are always light but decadent, addictive yet satisfying. However, when you just want something sweet, there's Maison Ladurée Plant-Based and Casse Cou. The iconic French patisserie, Ladurée, partnered with Kenney to completely veganize its Beverly Hills location. In addition to tea time sweet and savory eats, the adorable pastel shop sells intricate mille feuille, delicate croissants, beautiful macarons, and other Instagram-worthy treats. Casse Cou is one of Kenney's newest ventures—a luxury vegan online chocolatier. From bars to truffle boxes, these candies are definitely a special occasion treat.

Althea
Fine dining
If you want to impress someone, you take them to one of Matthew Kenney's full-service restaurants. Will you order too much food and perhaps spend a bit more than you anticipated? Definitely. Every menu presents an impossible choice between the cacio e pepe and raw lasagna, cheese plate or queso fundido. He has multiple iterations of his fine-dining hits, such as the pasta-centric Sestina (Los Angeles, New York City, and Philadelphia, PA) and his collaboration with the Four Seasons hotel, Folia (Kuwait, Bahrain, Dubai, Los Angeles). His single-location stunners include the Latin-inspired Bestina (Providence, RI), vegetable playground Althea (Chicago, IL), rooftop wonder Sutra (New York City), and flagship restaurant, Plant Food and Wine (Venice, CA). In these establishments, Kenney and his robust team of talented chefs experiment and create vegan dishes that double as art.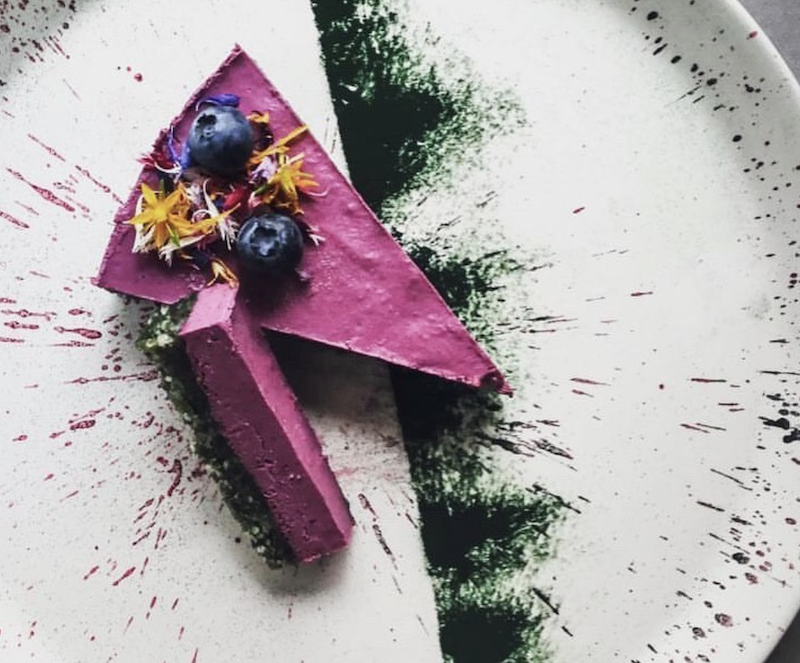 Alexandra Sarigianni
Chef training
We have no doubt Kenney could conquer the world, but to get there faster, he's envisioned a plant-based training program to empower future vegan chefs. The aptly named Food Future Institute offers extensive online education that combines classic techniques with innovative approaches. It's not yet accredited, but it's an invaluable resource for those looking for personal culinary enrichment, a fun project, or cooks looking to sharpen their skills in plant-based cuisine and innovation.

Double Zero
Date night
In between the drive-thrus and luxury venues lie Kenney's "cool" restaurants. They're a bit too high-end for an everyday meal, but they also won't break your budget if you visit on an occasional basis. These are for date night, Friday night, or any time you feel like pulling on the skinny jeans and doing something with your hair. The wine and cocktail program is always excellent and the food is accessible but stunning. Kenney's wood-fired pizza concept, Double Zero (multiple locations, bi-coastal), makes Neapolitan-style pizzas and a chopped salad good enough to rival the infamous Nancy Silverton. Hungry Angelina (Long Beach, CA and Brooklyn, NY) operates around a mashup of familiar staples with an MK flare—think Orange "Chicken," Beet Poke bowls, and artichoke dip with perfectly grilled flatbread.
Kenney has a few other locations around the world as well as multiple concepts opening in the States come summer 2021. For updates on openings near you, follow his brand @matthewkenneycuisine on Instagram or visit the restaurant section of the Matthew Kenney Cuisine website. For Kenney's frozen, ready-to-eat line of vegan meals, visit the Plant Made shop page.

Tanya Flink is a Digital Editor at VegNews as well as a writer and fitness enthusiast living in Orange County, CA.