Luxury hotel Four Seasons Doha is gearing up for the World Cup with the launch of Folia, a plant-based menu created by vegan restaurateur Matthew Kenney and KBW Ventures, the mission-driven investment firm founded by vegan Prince Khaled bin Alwaleed of Saudi Arabia. While the World Cup is set to take place in five host cities across Qatar this fall, locals and tourists from around the world don't have to wait until then to sample the hotel's new dishes.
Launching this summer at the hotel's Après Spa Café, Folia features globally inspired, health-focused dishes with a local flare. Patrons have a selection of appetizers and entrées to choose from, including avocado toast topped with kumquats, radishes, and herbs; ravioli alfredo filled with roasted butternut squash and vegan parmesan; green papaya salad with basil, spinach, cilantro, shredded carrots, and cashew dressing; and truffle pizza layered with mushrooms, kale, cashew cream, and lemon vinaigrette. For dessert, decadent options pair orange and chocolate, coconut and banana, and blackberry and cocoa for treats that are both indulgent and health conscious.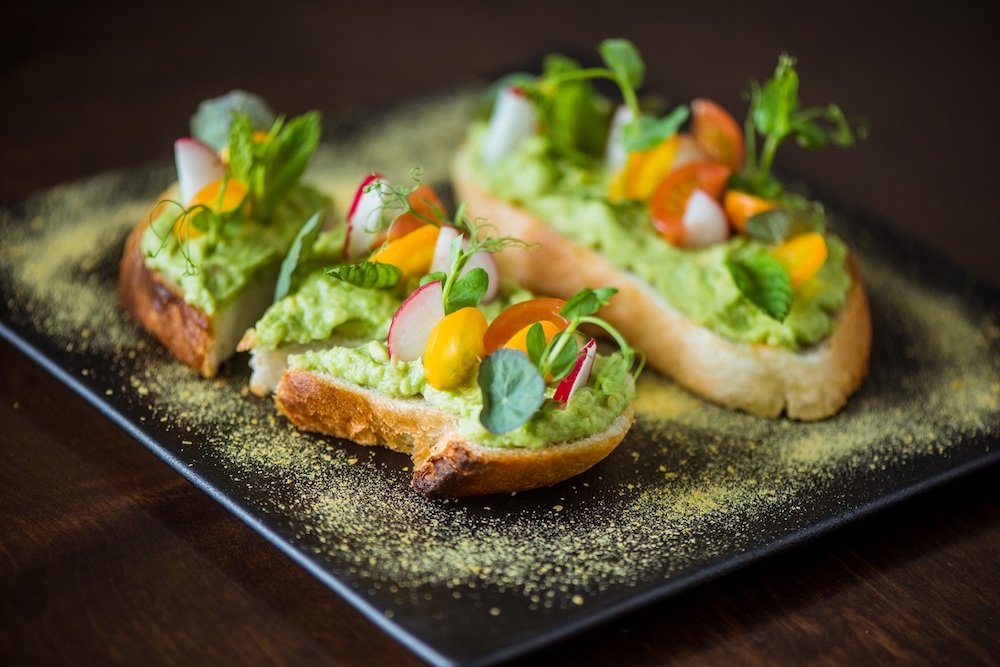 Four Seasons
The launch of Folia at Four Seasons Doha follows successful launches at the hotel chain's Beverly Hills, Riyadh, Kuwait, Dubai, and Bahrain locations. "We are thrilled to expand the Folia brand and our partnership with the Four Seasons in Doha," Kenney told VegNews. "We strive to connect classic dishes and techniques with local ingredients and culture, and it is our intention for guests to experience the Folia menu through this lens. As we expand into six new concepts this month alone, the sky is the limit and our expansion into Doha is a poignant part of our growth."
The World Cup, and new vegan options, come to Qatar
The Four Seasons Doha expansion comes just months before Qatar hosts the 2022 World Cup. The tournament is expected to draw more than 1.7 million visitors during the month-long competition, with an estimated 500,000 tourists in the country on the busiest days, according to the International Federation of Association Football (FIFA), which organizes the quadrennial event.
For Prince Khaled, the timing couldn't be any better. "It is fitting that Folia, crafted to appeal to palates that have eaten the finest in healthy cuisine, is being presented at Four Seasons Doha now that Qatar is preparing to welcome the world for one of the biggest sporting events in history," he said in a prepared statement. "I look forward to seeing the Qatari plant-based dining scene elevated with Chef Kenney's inspired dishes."
The Middle Eastern country will become the first in the region to host the World Cup when the tournament officially begins on November 21. In recent years, Qatar has made headlines for other firsts of the vegan variety.
Qatar's vegan food scene
Headquartered in the country's capital city of Doha, international airline Qatar Airways introduced its first vegan in-flight menu in 2020. Available to all business class passengers flying from Hamad International Airport and selected flights into Doha, dishes include cauliflower couscous and kalamata bruschetta; spiralized zucchini and arrabbiata sauce; tofu and spinach tortellini; Asian barbecue tofu, noodles, scallions, and shiitake mushrooms; chickpea flour omelet; and smoked moutabel (a tahini and eggplant dip).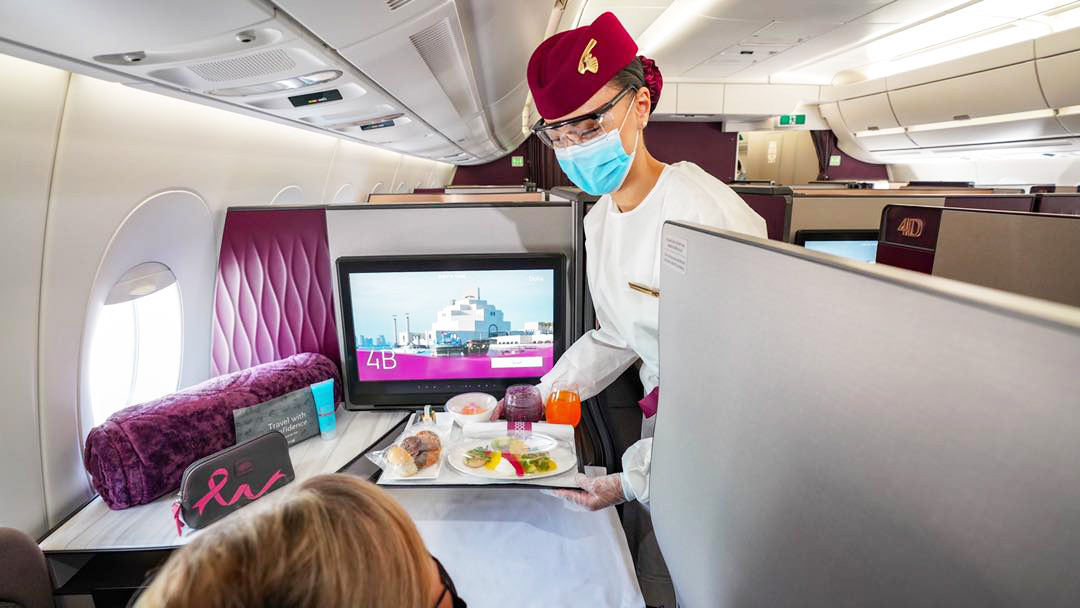 Qatar Airways
On the ground at Hamad International Airport, travelers can also visit Evergreen Organics—the country's first vegan café—for cold pressed juices, smoothie bowls, sandwiches, and savory lunches.
The country's eye toward the future of food goes far beyond its airport hub. Last fall, the Qatar Free Zones Authority (QFZA)—which oversees and regulates the country's free economic zones—and the Ministry of Public Health expressed their intent to grant regulatory approval for GOOD Meat, a subsidiary cultured meat brand of Eat Just. This milestone fast-tracked Qatar into potentially becoming the second country in the world to allow the sale of lab-grown meat.
While regulatory approval is still pending, Eat Just is working with Doha Venture Capital and QFZA to build the first cultured meat production facility in the Middle East and Northern Africa region. There, Eat Just plans to produce GOOD Meat cultured chicken and to open a facility dedicated to making its mung bean-based vegan egg.
Saudi Arabia's vegan prince
Prince Khaled's legacy goes beyond his royal status. Through his investment firm KBW Ventures, he has supported the growth of a plethora of vegan companies. After Prince Khaled invested in The Vurger Co., a London-based vegan burger shop, the brand successfully expanded across the city and was even named one of the United Kingdom's top 100 startups. Stateside, KBW Ventures' investment in Plant Power Fast Food (PPFF) has allowed the vegan chain to quickly expand across California. After first opening in San Diego in 2016, PPFF now counts 11 locations, with more in the works.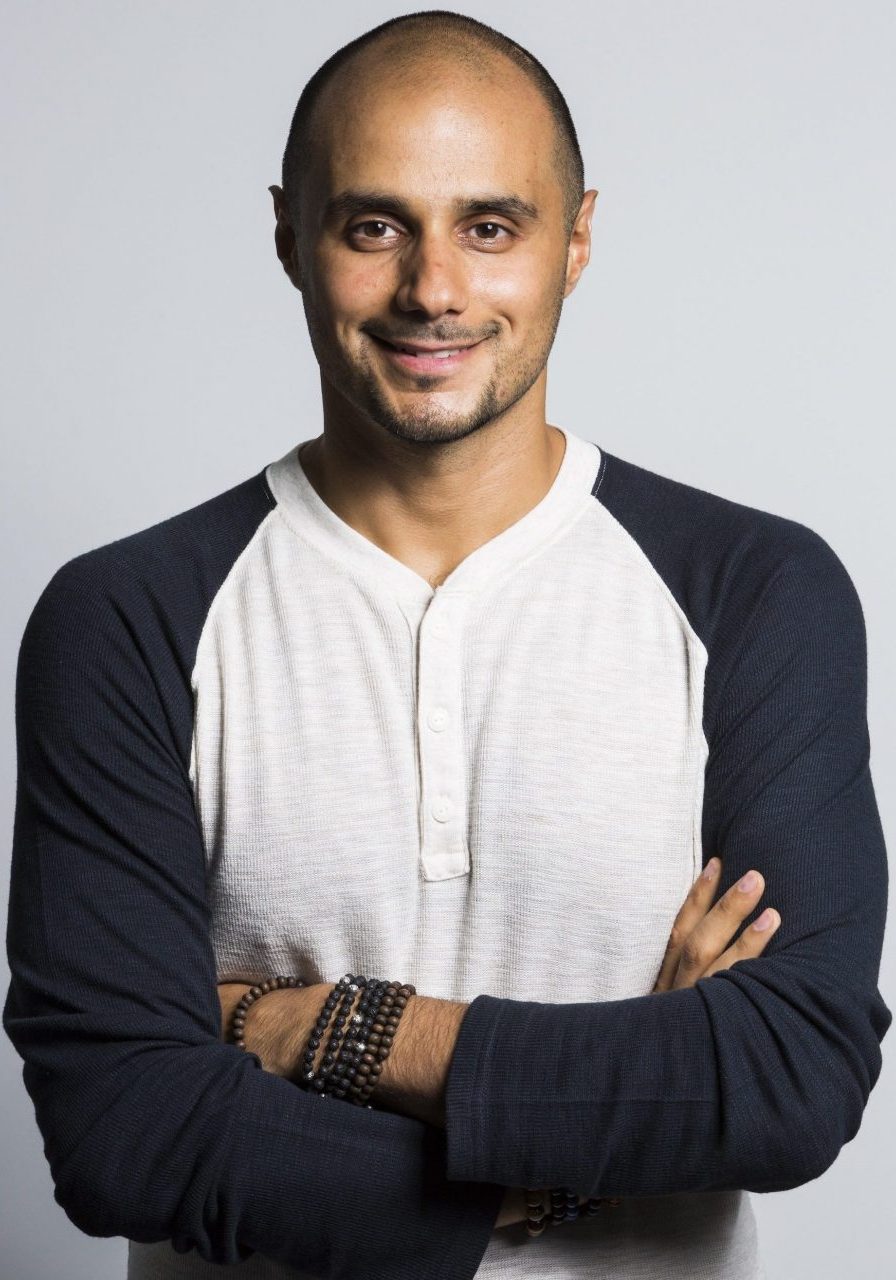 Outside of fast food, the KBW Ventures portfolio also includes Bond Pet Food (a company making animal-free, cultured chicken protein for companion animals); Turtle Tree Labs (which is committed to creating dairy-identical milk using cell technology); and Blue Nalu (a San Diego-based startup that produces cell-based seafood).
Beyond his investments, Prince Khaled continues to spread kindness wherever he goes. Not only is the KBW Ventures office equipped with cruelty-free decor, the prince has also influenced both of his parents to join him in his vegan lifestyle.
For more about Prince Khaled, read:
Prince Khaled Talks Ethical Business, Inspirations, and Challenges
Vegan Prince Brings Fish-Free Aquarium to Saudi Arabia
Vegan Prince Named Technology Investor of the Year