Acclaimed vegan chef and restaurateur Matthew Kenney is expanding his vegan restaurant empire this month with the opening of five new eateries. Kenney's popular fine-dining establishment Plant Food + Wine (PFW) is opening in Miami, FL and Lima, Peru; his Latin America-inspired eatery Oleada and pasta bar SESTINA are slated to open in Los Angeles, CA; and PlantPub—a venture Kenney joined last year—is opening a second location in Boston, MA.
Rooted in sustainability, innovation, and the future of food, Kenney's is one of the few plant-based brands that has expanded worldwide. Matthew Kenney graduated from the French Culinary Institute and, after working in upscale New York City kitchens, he opened a number of his own restaurants in New York and along the East Coast before expanding across the country and around the world.
Matthew Kenney brings his signature vegan food to Lima
For the opening of PFW in Lima, Kenney partnered with chef Andre Patsias—who visited PFW Venice and immediately knew he wanted to work with Kenney—to create a location that will pay homage to the original PFW in Venice, CA, but created with the local Peruvian cuisine and culture in mind to honor the country's traditional techniques, flavors, and produce. Guests can expect dishes such as Diversidad de Quesos (homemade ricotta and green olive oil, red pepper manchego, and matured chevre glazed in porcon mushroom reduction) and Anticuchos Ostra (hibachi grilled oyster mushrooms with anticuchera sauce, andean chimichurri, cassava charcoal, and huancaina cream).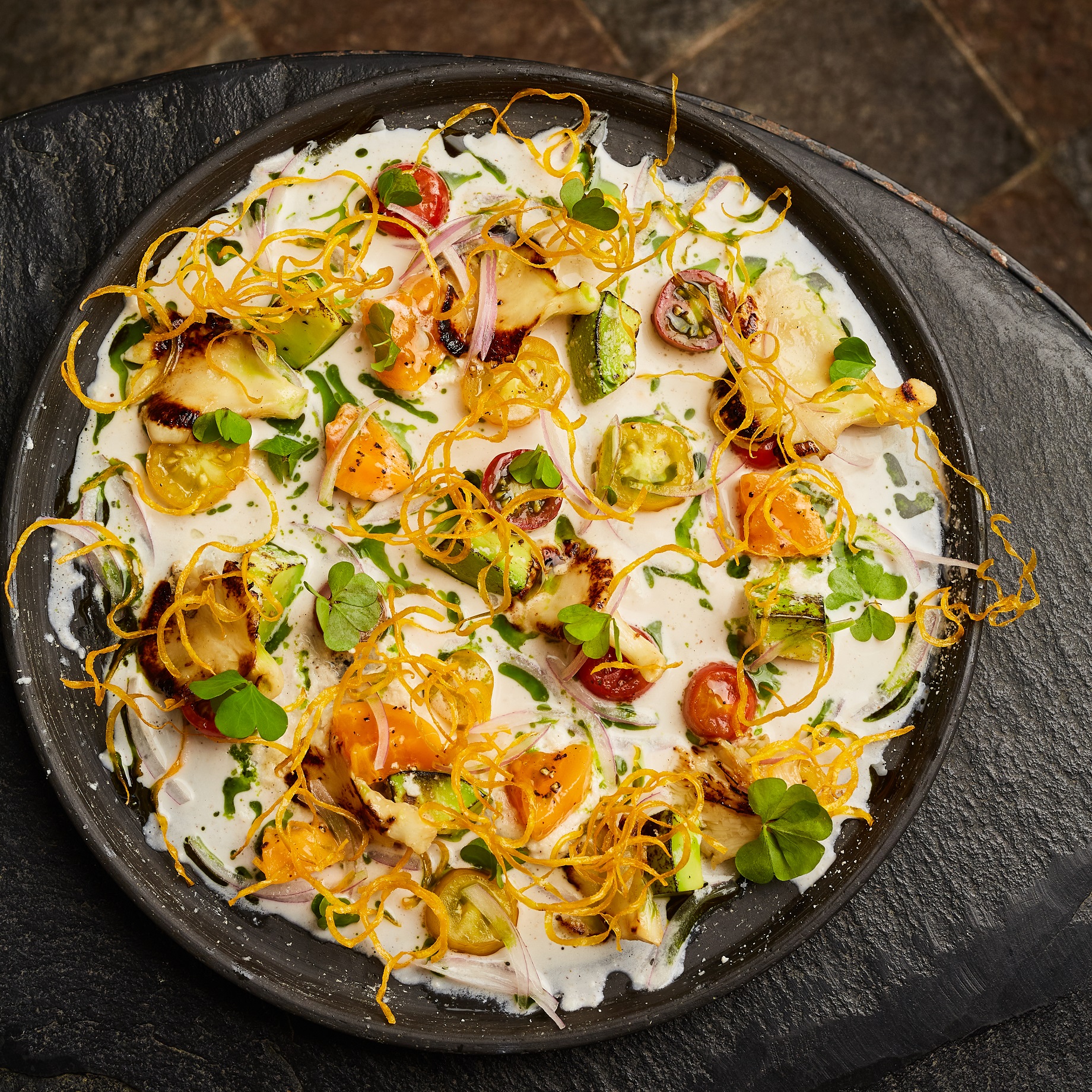 Matthew Kenney Cuisine
Inside the restaurant space, each design element is thoughtfully placed to compose a space that evokes a serene yet lively and vibrant mood, featuring neutral earth tones, an open kitchen concept, and lush vegetation hanging from the balconies. "We're thrilled to bring Plant Food and Wine to Lima; Peru is a beautiful country with a rich culinary heritage and fresh, nourishing ingredients," Kenney said in a statement. "Our artistic vision has always been to create an upscale, memorable dining experience, where food is not only beautiful and delicious but also incredibly healing and nutritious."
Similarly, PFW's new Miami location will pay homage to the diverse culinary influences of Miami and the surrounding area. The current space has a minimalist, colorful and sunny decor, with a bright, white-lit room featuring yellows and oranges in true South Floridian style. The menu itself includes creative renditions of Kenney's classic dishes, including the iconic heirloom tomato lasagna and coconut cream pie.
In addition to the main dining room, PFW's Miami location will include Kenney's Make Out concept. With multiple locations throughout Culver City, CA and Providence, RI, the popular eatery features a menu of cold-pressed juices, smoothies, superfood coffee elixirs, tonics, and a wide array of raw dishes and desserts. Make Out Miami will also offer a menu of made-to-order plant-based bowls and salads, as well as a variety of grab-and-go options. Both PFW and Make Out will act as temporary installments prior to renovations later this summer, followed by re-openings in the fall.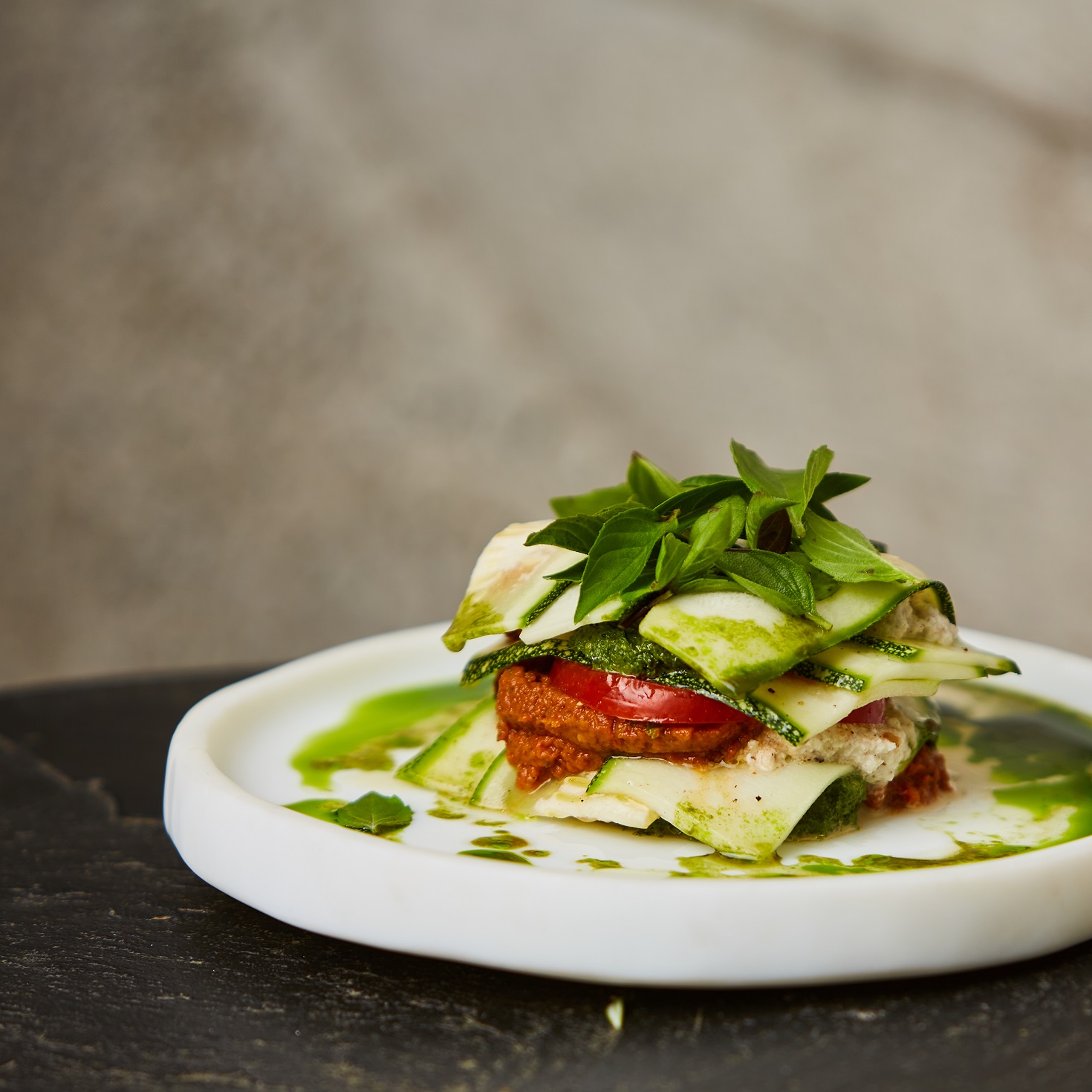 Matthew Kenney Cuisine
"We're thrilled to bring Plant Food and Wine to Miami; this is one of my favorite cities, a beautiful playground of rich culinary heritage and fresh, nourishing ingredients," Kenney said. "Our artistic vision has always been to create an upscale, memorable dining experience, where food is not only beautiful and flavorful, but also incredibly healing and nutritious."
Pub-style vegan food in Boston
In Boston, Kenney is involved in the opening of a second location of vegan bar PlantPub in the city's Fenway neighborhood. PlantPub Fenway will be much bigger than the flagship Cambridge, MA location, which opened last fall and was created in partnership with chef Mary Dumont, Pat McAuley, and investor/entrepreneur Sebastiano Cossia Castiglioni. In addition to offering many of the popular items on the existing PlantPub Cambridge menu—including Buffalo cauliflower wings, loaded nachos, and a variety of pizzas and burgers—PlantPub Fenway will serve more ballpark-themed options such as hot dogs, sausage and pepper grinders, and Bavarian pretzels with a stout cheese sauce to cater to the sports fans at Fenway Park, the baseball landmark that is home to the Boston Red Sox.
Also this month, Kenney is launching Latin America-inspired concept Oleada Cocina in Los Angeles with a menu that features familiar burritos and tacos, along with ceviche, tostadas, aguachile, and cocktails. And in LA's Century City neighborhood, Kenney is opening a second location of SESTINA, a vegan pasta and wine bar. The Italian concept pairs small plates and desserts with an extensive sustainable wine program. Sample dishes include brown butter gnocchi served with pumpkin seed parmesan; escarole topped with smoked ricotta, artichoke, preserved lemon, and pickled red onion; and zeppole served with chocolate ganache.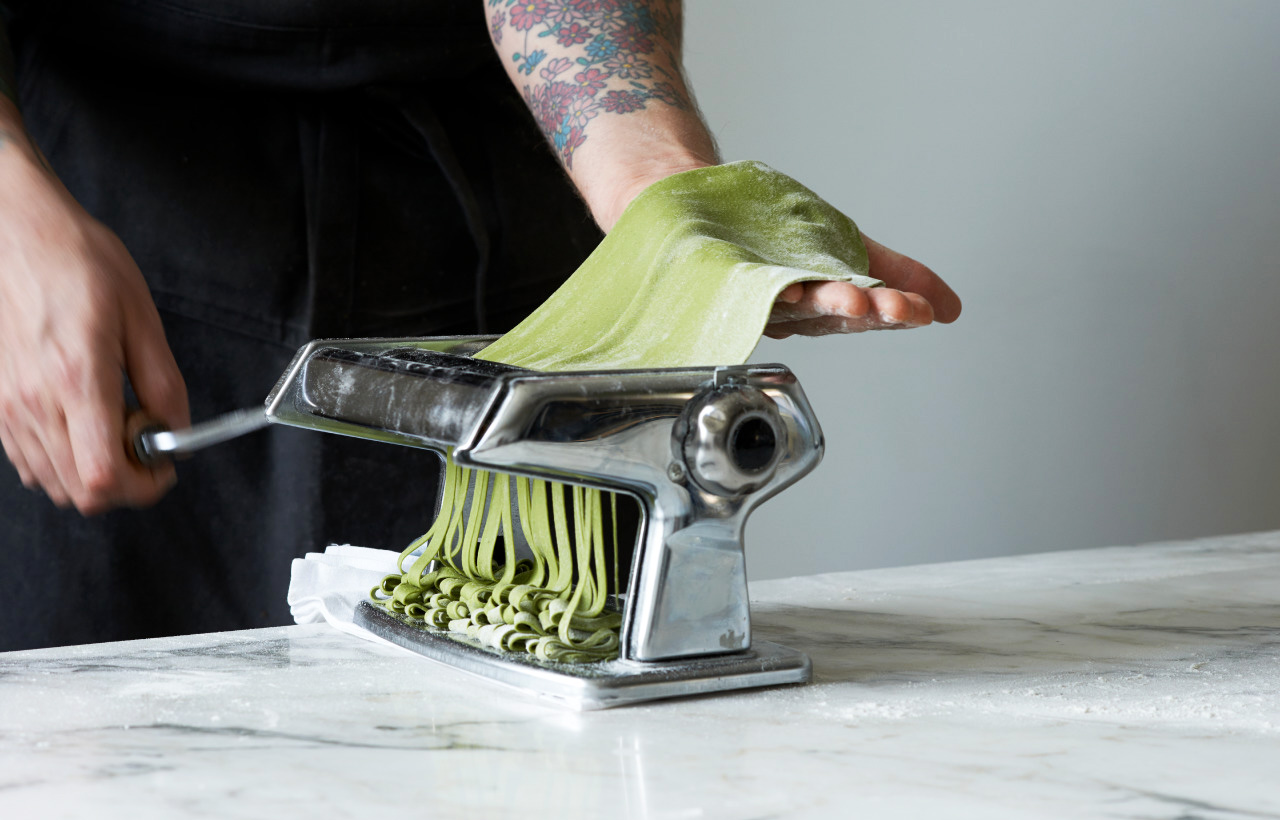 Matthew Kenney Cuisine
"SESTINA offers a healthy, plant-based adaptation of universally-loved Italian classics, and the best pasta you will ever eat," said Kenney. "Using the highest quality ingredients, honoring traditional styles—while constantly experimenting with new dishes—is what makes it unique, not just in the plant-based market, but the restaurant industry as a whole."
With these openings, Kenney counts 57 restaurants under the MKC umbrella with new concepts always in the works.
For more on Matthew Kenney, read:
Chef Matthew Kenney's 40+ Vegan Restaurants: A Complete Guide
There Are About to Be 100 Locations of Matthew Kenney's Vegan Deli
Matthew Kenney Launches Vegan Chocolate Brand and Bonbon Shop