The second country in the world to allow the sale of lab-grown (also known as "cultivated" and "cultured") meat will likely be Qatar. Cultured meat is grown from a small amount of animal cells in a lab setting, a process that creates real meat without the need to slaughter animals. The Qatar Free Zones Authority (QFZA)—which oversees and regulates the country's free economic zones—and the Ministry of Public Health indicated their intent to grant regulatory approval for GOOD Meat, a subsidiary cultured meat brand of California-based food technology startup Eat Just, known best for its vegan JUST Egg.
Eat Just recently partnered with Doha Venture Capital (DVC) and QFZA to build the first-ever cultured meat production facility in the Middle East and Northern Africa (MENA) region which will be located in the Umm Alhoul Free Zone with direct access to the Hamad Port. There, Eat Just aims to produce its GOOD Meat cultured chicken with plans to open a facility dedicated to producing its mung bean-based JUST Egg—which, to date, has sold the vegan equivalent of 160 million chicken eggs.
"Our team is grateful to take the next step in our global expansion in the Qatar Free Zones," Eat Just Co-founder and CEO Josh Tetrick said. "Their commitment to accelerating our work in building a more sustainable food system was apparent from day one of our dialogue—and we're expecting to look back decades from now on this partnership with them as key to how we made that vision a reality."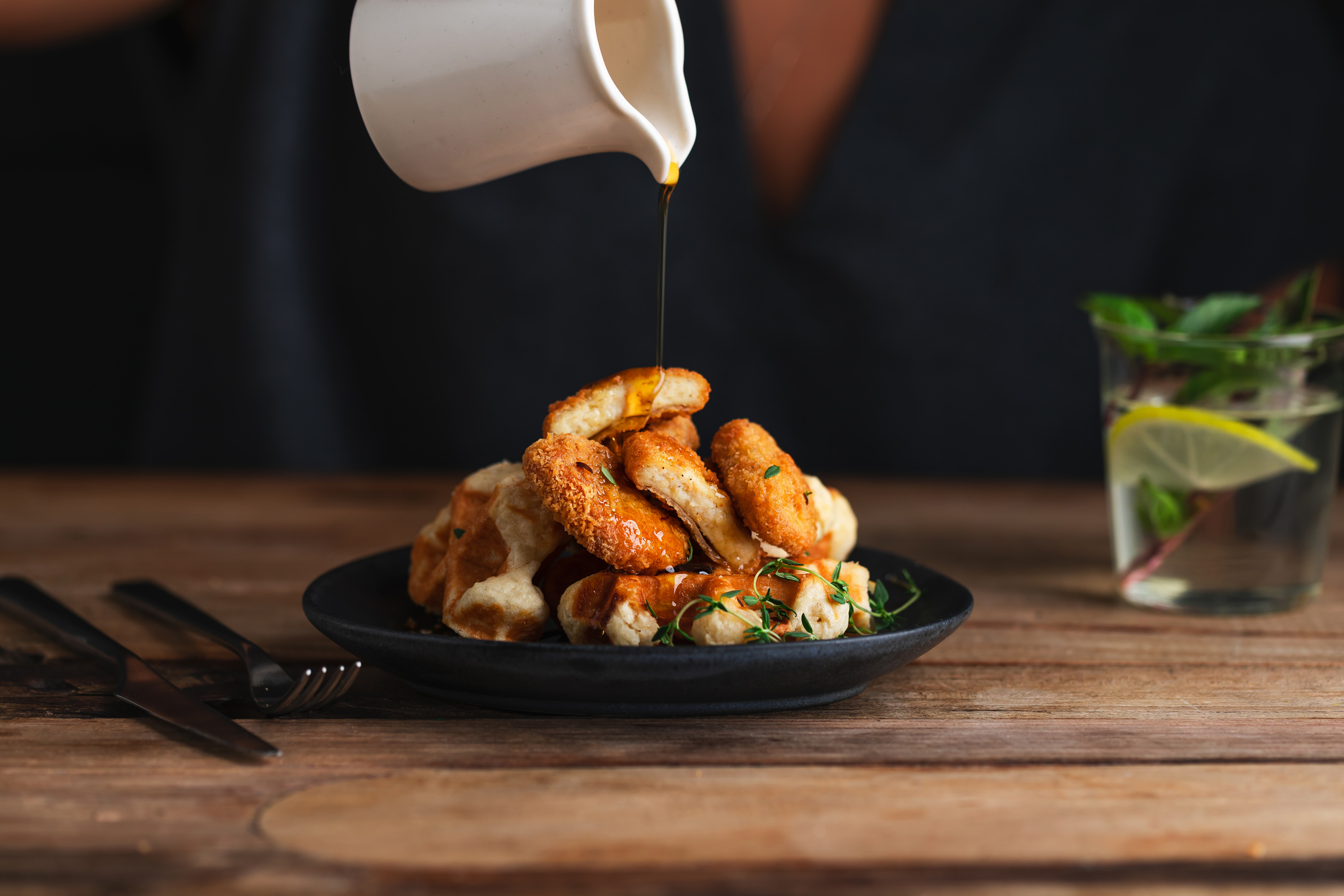 Eat Just
Lab-grown meat brings new protein possibilities to Qatar
With Eat Just's food production hub, Qatar will become less dependent on imports and establish a supply of sustainable plant- and cell-based protein. The food hub will also place Eat Just in a prime position to supply surrounding nations with its products and the QFZA and the Ministry of Health have formally granted an export license for the startup to do so.
"At QFZA, we help companies cut through the noise to rapidly establish and grow efficient operations, using Qatar's unparalleled connectivity and access to expand worldwide. We're particularly focused on companies shaping the future of their industries, and Eat Just's team is doing just that," QFZA CEO Lim Meng Hui said. "Our free zones are characterized by innovation, technology, accelerated growth, and environmental awareness, and Eat Just is a natural partner across all four of these areas. Our food, agritech, and biomedical sectors continue to grow rapidly, supported by the world-leading cold chain storage capabilities of our airport and port, and we look forward to working with Eat Just as they establish and scale in the region and worldwide."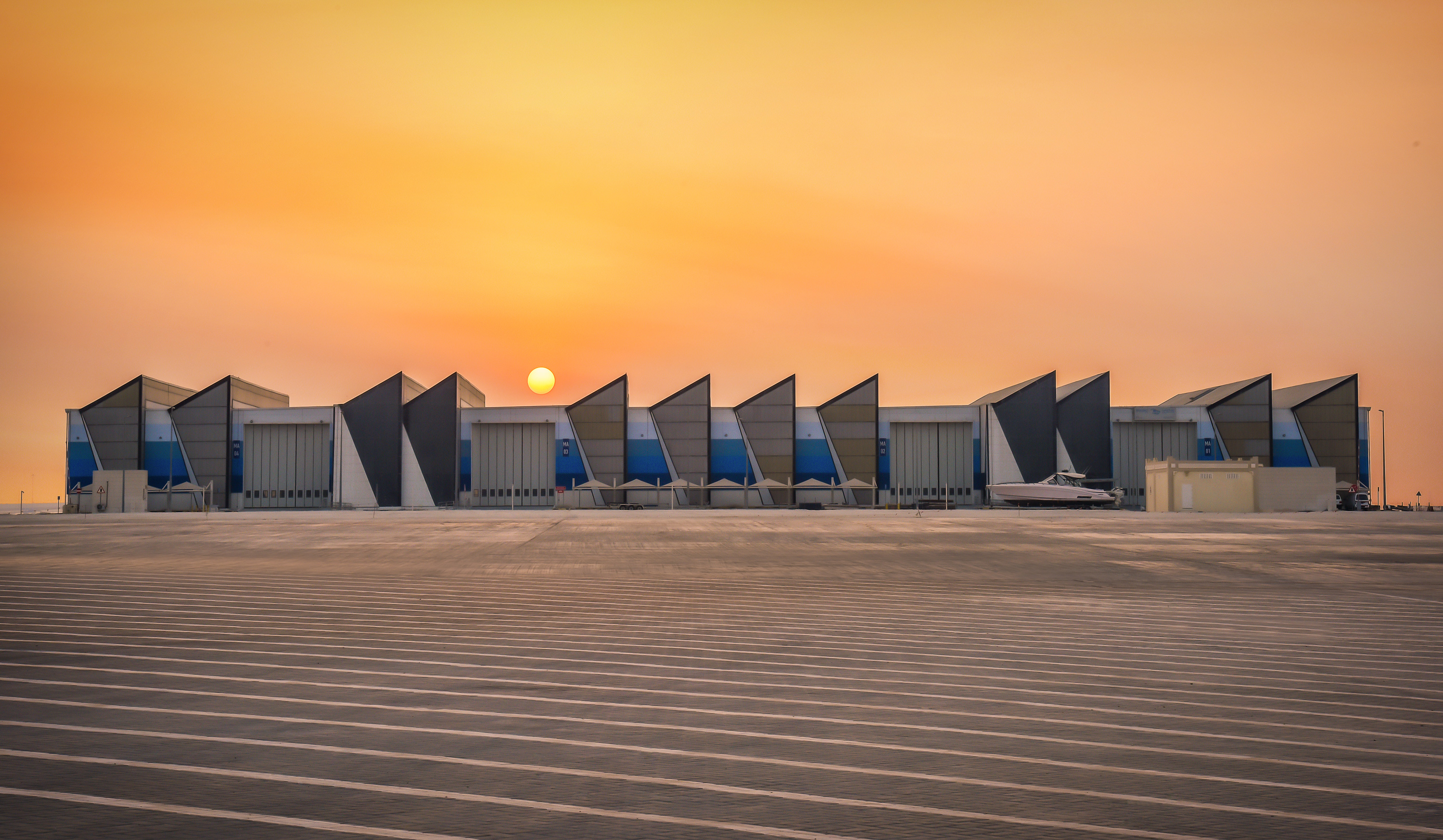 Eat Just
This partnership represents the first time that DVC has invested in the protein innovation industry. "Eat Just is a highly innovative company with a bright future, and we're pleased to be one of the investors in the company and welcome them to Qatar Free Zones," DVC CEO Mohammed Al Abdulla said. "This partnership is a prime example of our commitment to supporting high-growth disruptors as they develop technologies that will change the world, while helping them take advantage of the many opportunities here in Qatar and across the region."
When Qatar grants GOOD Meat regulatory approval, it will become just the second country to allow the sale of the novel food technology. Late last year, Singapore granted regulatory approval to GOOD Meat chicken after a lengthy review process. Soon thereafter, upscale eatery 1880 became the first restaurant in the world to offer cultured meat on its menu. The Singaporean restaurant showcased Eat Just's cultured chicken in a variety of dishes made to initiate conversation about the past, present, and future of food. The restaurant also partnered with delivery platform FoodPanda, which now offers local delivery of cultured chicken—another world first. In May, Eat Just raised $170 million for its GOOD Meat division to support the proliferation of cell-based meat and is committed to opening a large-scale cultured meat production facility in Singapore, as well.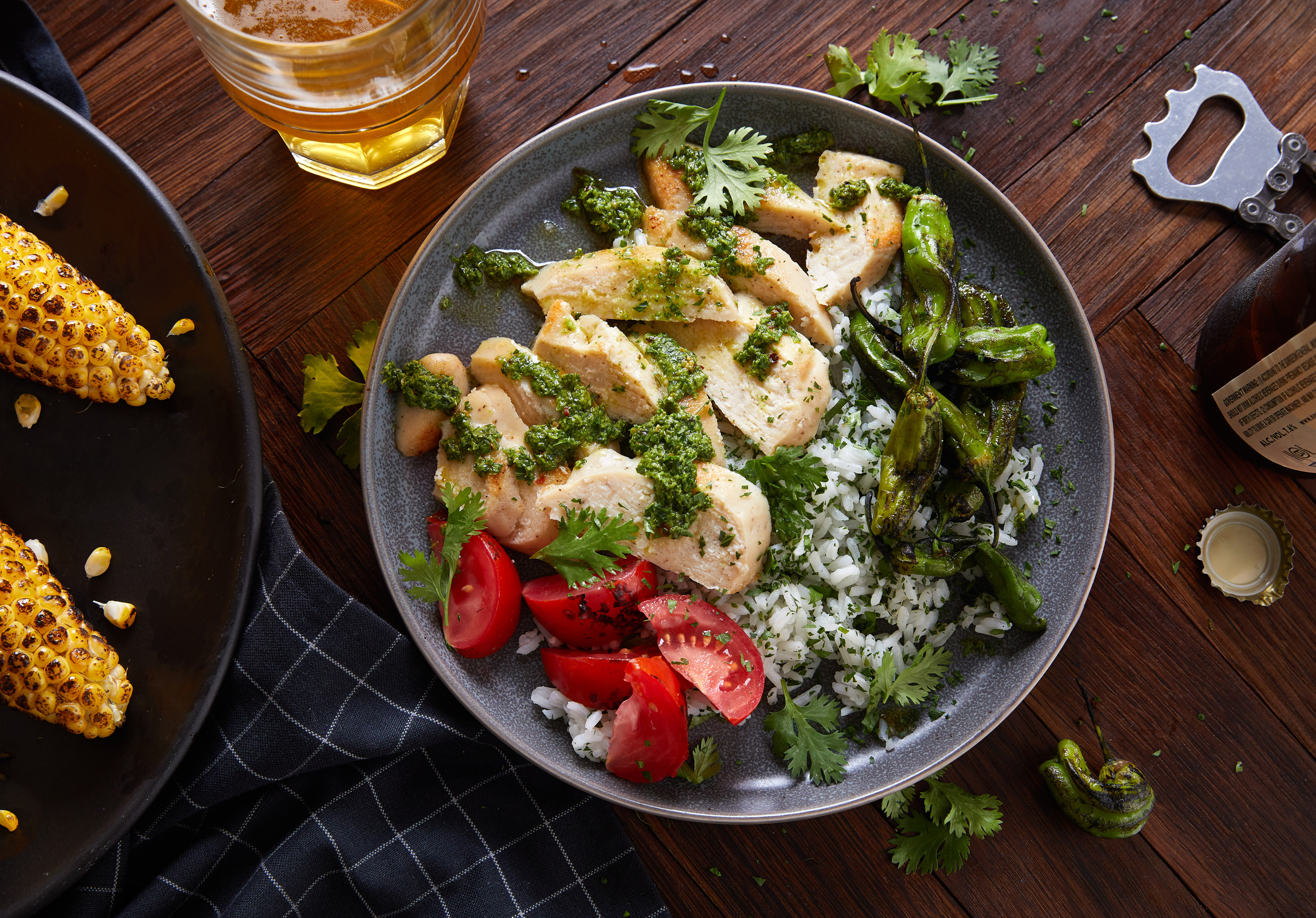 Eat Just
Bringing lab-grown meat to market
Amid the mounting environmental crisis, a growing number of startups around the world are racing to develop and commercialize alternatives to traditional animal agriculture that do not require the slaughter of animals for food. Eat Just is the first to receive regulatory approval but cultured meat startups such as Israel's Aleph Farms, United States-based Upside Foods (previously known as "Memphis Meats"), Europe's Mosa Meats, and others are all hoping to not be far behind.
In Israel, cultured meat startup SuperMeat opened a concept restaurant called "The Chicken" adjacent to its production facility to showcase the possibilities of its slaughter-free chicken. Similarly, aquaculture startup WildType (which grows fish meat from a small amount of cells) is looking to open a first-of-its kind sushi restaurant in San Francisco where guests can experience eating real fish produced in a way that does not destroy the world's oceans. Chef Dominique Crenn—the first woman in the US to receive the coveted three Michelin stars—is eager to put Upside Foods' cultured chicken on her menu at Atelier Crenn, where she has not served meat since 2018 due to environmental concerns. And food giant Nestlé has already expressed interest in incorporating Israel-based Future Meat Technologies' lab-grown meats into its portfolio of products.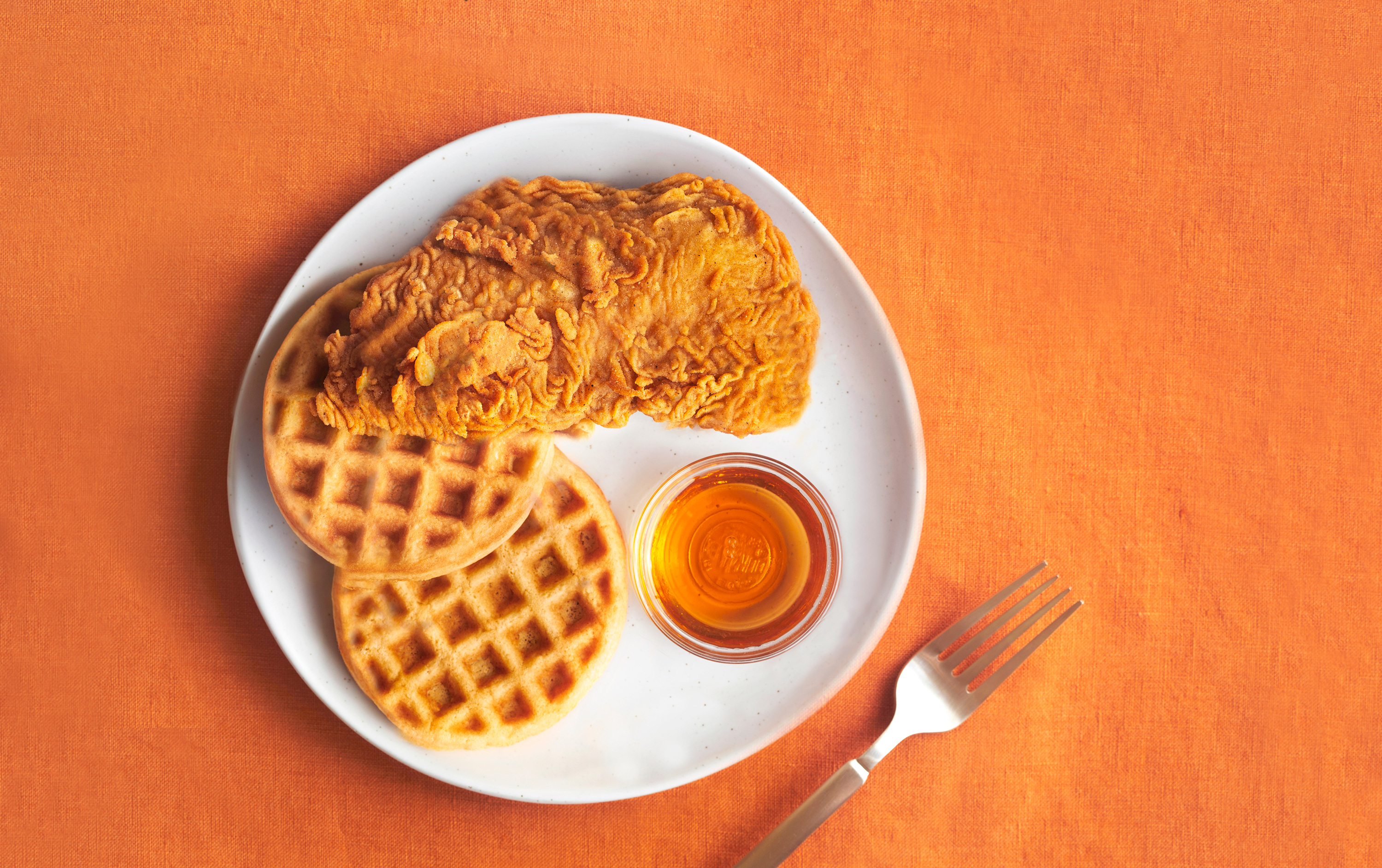 Upside Foods
These exciting concepts can only be realized if several hurdles, including government regulatory approval, can be overcome. Bruce Friedrich, founder and president of advocacy group Good Food Institute, hopes that other countries quickly follow in Singapore and Qatar's footsteps in accelerating the transformation of the global food system away from industrialized animal agriculture.
"The Middle East has transformed into a nerve center for cultivated meat innovation and has showcased impressive global leadership in building the future of food. The creation of this cultivated meat hub underlines the welcoming ecosystem the region has created for alternative protein innovation," Friedrich said. "The world needs to follow the lead of Singapore, Israel, and now Qatar or risk being left behind. Nothing is more important for the climate than a transformation in protein production. We need more public and private sector investment to propel this industry forward and empower the next generation of innovators."