London-based Bread Heads, a new plant-based startup, is on a mission to bring vegan sandwiches to the city's houseless communities free of charge. Operated by Kirsty Barker—a longtime caterer specializing in vegan food—with the help of her husband James Barker and business partner Sol Peters, Bread Heads aims to host donation events, workshops for navigating the job market, and treatment days where people experiencing homelessness can receive free haircuts. As part of their commitment to social welfare, the company also plans to provide low-income communities with plant-based sandwiches at a reduced cost.
"I worked with a number of houseless people as part of a rehabilitation and life structure program," Kirsty Barker told VegNews. "You hear such heartbreaking stories […] Our ultimate goal is to grow and serve with kindness in mind."
While Peters and the Barkers work to partner with an angel investor, Bread Heads is currently offering event catering services where customers can choose from a variety of fresh-baked pastries and sandwiches such as The Italian (sun dried tomatoes, black olives, and vegan pesto); The Violife Ploughmans (Violife cheddar, salad, vegan mayonnaise, and a sweet pickle); and No Salmon & Cream Cheese (housemade salmon served with Violife cream cheese). Twenty percent of Bread Heads' catering proceeds are donated to akt, a United Kingdom-based charity working to support and guide houseless LGBTQ youth through employment opportunities, education, and training.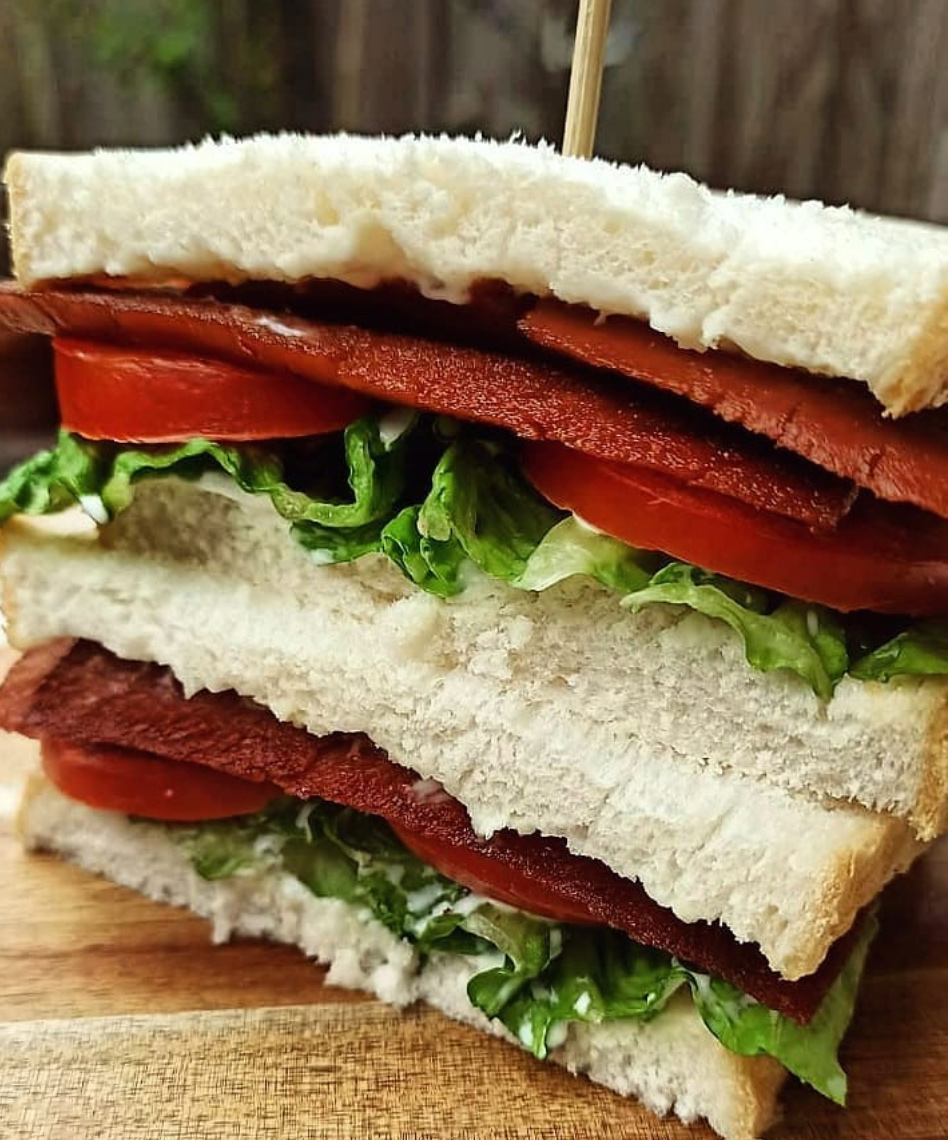 Uplifting communities with vegan sandwiches
With the future launch of Bread Heads' storefront, the Barkers and Peters will open the sandwich shop to the public while also doing one-on-one outreach with people experiencing homelessness in London, where the number of houseless individuals increased by nearly a quarter from October to December 2020 according to the BBC. "As we grow, our team will be visiting homeless hot spots around London twice a week to provide free food," said Kirsty Barker.
Londoners can support Bread Heads' efforts during the company's first donation day, planned for the beginning of July, where Kirsty Barker hopes to have a vegan craft market open to the public to help raise money for akt. The inaugural event will provide workshops and clothes, toiletries, and food to akt's youth participants.