Eighty-seven to 89 percent of Gen Z adults in the United States and United Kingdom are at least somewhat open to trying lab-grown meat, according to a new study published in the scientific journal Foods. Lab-grown meat—also known as cultured, cultivated, or cell-based meat—is made using a small amount of animal cells grown in a lab setting, eliminating the need to slaughter animals. Commissioned by cellular agriculture company Aleph Foods, the research also showed that 84 to 85 percent of Millennials, 76 to 77 percent of Gen X, and 70 to 74 percent of Boomers are also open to trying slaughter-free meat.
Researchers of the study surveyed a representative sample of 2,018 US and 2,034 UK consumers, the majority of whom were not familiar with lab-grown meat, yet upon being presented with a description of the innovation, the respondents said that lab-grown meat could make up about 40 percent of their future meat intake.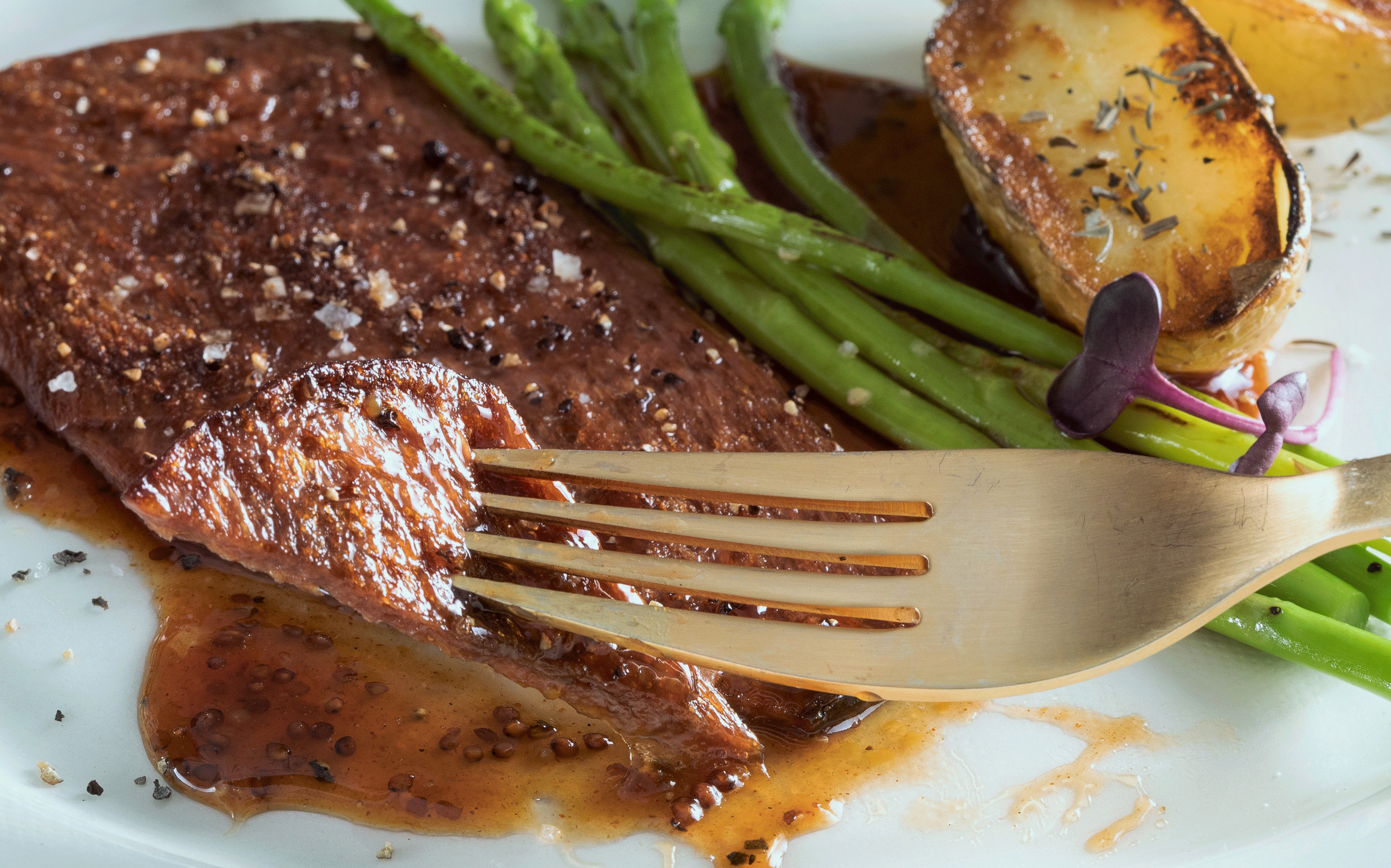 The survey segmented the participants by age and by degree of enthusiasm and found that 40 percent of consumers were "very" or "extremely likely" to try lab-grown meat in both the US and the UK—a group researchers categorized as the "early majority" group. Of this group, an overwhelming 98-99 percent of respondents said they would consider welcoming lab-grown meat as a regular item in their shopping baskets. Nearly all of the early majority group are omnivores (approximately 95 percent) who consume meat two to three times per day in a typical week.
"The results suggest that cultivated meat is likely to be widely accepted by the general public, especially the younger generations and an eager group of early adopters who appreciate its benefits across a wide range of social issues. These groups tend to embrace change and need little encouragement to try new food innovations," lead research scientist Keri Szejda, PhD, said. "Additionally, we observed an increase in support for the technology once consumers had access to additional information, underscoring the importance of effective science communication for consumer adoption."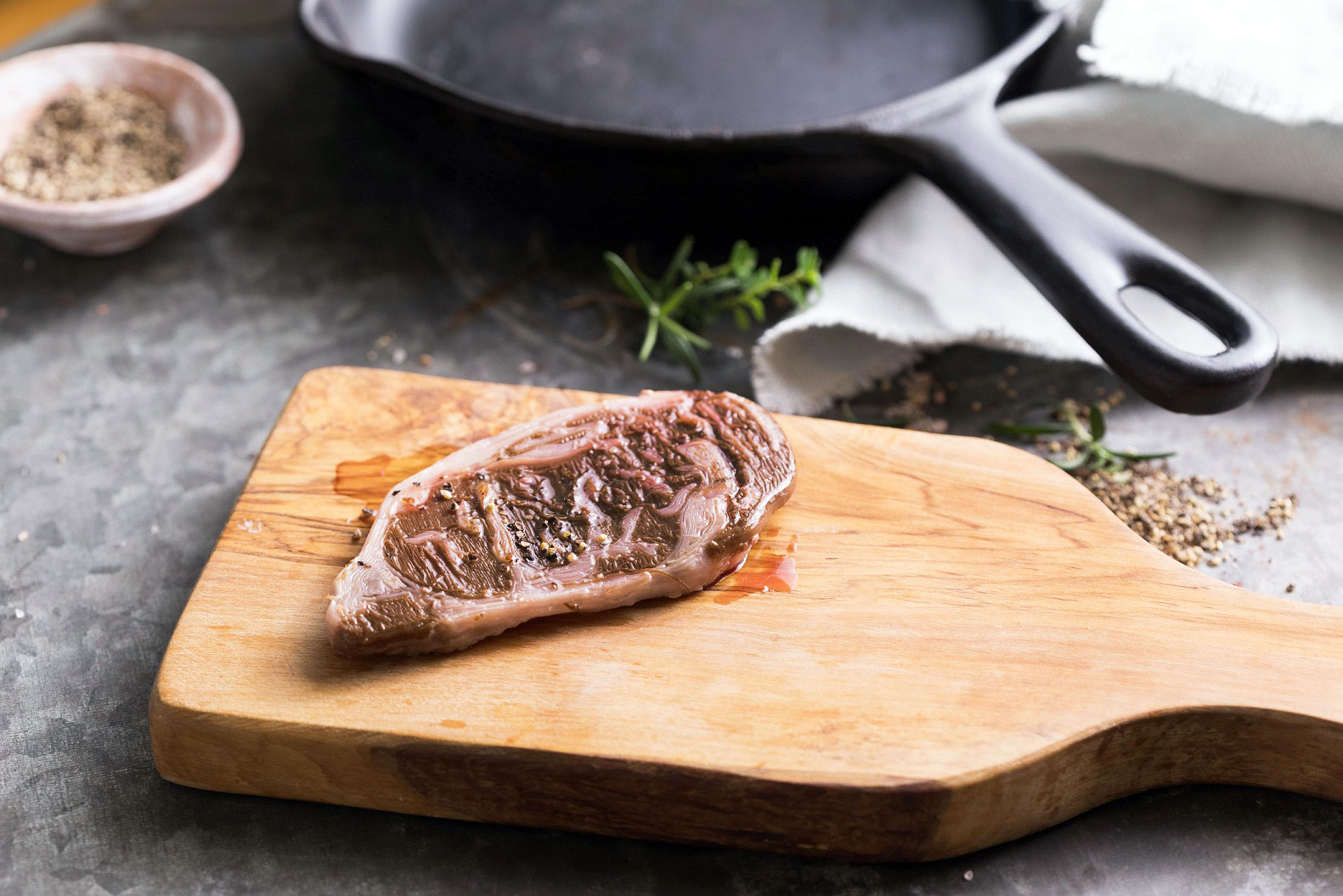 The growth of cultured meat
A number of startups around the world are working to develop lab-grown versions of every animal product, from beef to chicken to lobster, in an effort to disrupt the environmentally destructive and cruel animal agriculture industry. Aleph Farms debuted its first cultivated steak in 2018. One year later, the company grew the steak on the International Space Station outside of the Earth's orbit to show that the technology can create food sources with very limited natural resources such as land and water (which it will be doing for the second time this year). Currently, the company is transferring its first commercial product to its first BioFarm, a pilot production plant with a launch planned for 2022 and will bring its slaughter-free meat to Brazil with the help of BRF, S.A.—one of the largest meat suppliers in the world.
One of the biggest hurdles in bringing lab-grown meat to market has been obtaining regulatory approval. Last year, Singapore granted regulatory approval of GOOD Meat chicken—made by California-based startup Eat Just—becoming the first country in the world to authorize the sale of lab-grown meat. Shortly thereafter, avant-garde restaurant 1880 added the chicken to its menu, becoming the first eatery in the world to sell cultured meat. GOOD Meat has since partnered with delivery platform Foodpanda to make meals such as Katsu Chicken Curry, Chicken & Rice, and Chicken Caesar Salad made with its cell-based chicken available for delivery in Singapore.
Photo credit: Aleph Farms