In fall/winter 2021, the team behind San Diego-based Kindred, a beloved vegan bar inspired by the sounds and aesthetics of death-metal, is opening MOTHERSHIP—a tropical space-themed adventure bar. Set to open in the city's South Park neighborhood, MOTHERSHIP is a reimagined rendition of Permanent Vacation, an island-inspired pop-up concept hosted by Kindred every Thursday. "MOTHERSHIP is the fully realized launchpad for what we started with Permanent Vacation," owner Kory Stetina told VegNews. "We hope to present a wholly reimagined escapist bar and restaurant."
Described as "interplanetary vegan fusion," MOTHERSHIP's menu is currently in development and will feature vegetable-driven dishes with experimental and unexpected flavor combinations, one-of-a-kind cocktails, and Dole Whip soft serve. Kindred's Head Chef Dylan Craver will develop MOTHERSHIP's small plates menu while David Kinsey and Dannika Underhill—bar manager and bartender at Kindred, respectively—will helm the new concept's cocktail menu.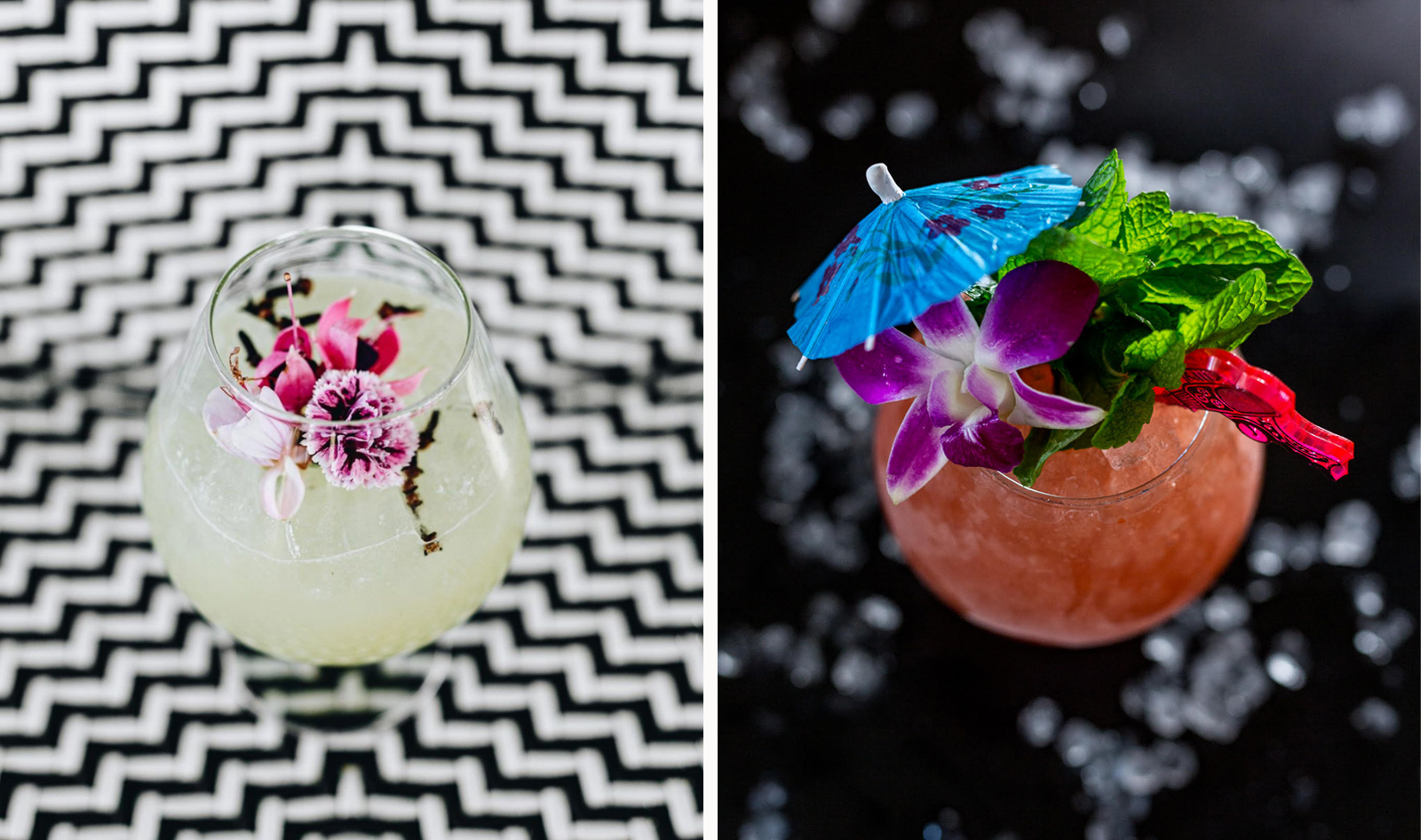 "When we launched the Permanent Vacation pop-up at Kindred in 2015, we introduced our unique version of a 'tropical night.' It was a fun change of pace from the thunderous doom metal vibes we typically invoke inside Kindred," Stetina said. "With Permanent Vacation, we always veered from more traditional, earthly island aesthetics. Instead, we summoned space-age themes, harkening back to the same mid-century time period of tiki and other heavy-thematic hospitality, but focused more on sci-fi and retro-futurism."
With MOTHERSHIP opening only a half-mile from Kindred, the Permanent Vacation pop-up will come to an end this summer. "We love the idea of guests being able to easily traverse between both [Kindred and MOTHERSHIP] on the same night or weekend, with both being in the same neighborhood," said Stetina.