British vegan drag queen Bimini Bon-Boulash—a contestant on Season 2 of reality television competition RuPaul's Drag Race UK—recently partnered with London Mayor Sadiq Khan on the "Let's Do London" campaign, which aims to help kickstart the capital's economy as COVID-19 restrictions are lifted. The £6 million campaign will run through the year and bring together London's hospitality, culture, nightlife, and retail venues to promote the city as a major world tourist destination.
Bon-Boulash met with Khan for brunch at London vegan restaurant Mildreds on the day London officially lifted its dine-in restrictions. Bon-Boulash and Khan were the restaurant's first indoor dining guests since the reopening. Over brunch, they discussed the importance of supporting restaurants and bars, particularly queer venues, as these businesses reopened. Bon-Boulash posted a photo of herself with Khan on Twitter. "London is back open baby," Bon-Boulash tweeted. "I've teamed up with @MayorofLondon on the 'Let's Do London' campaign to help get London's tourism and hospitality industry back on its feet."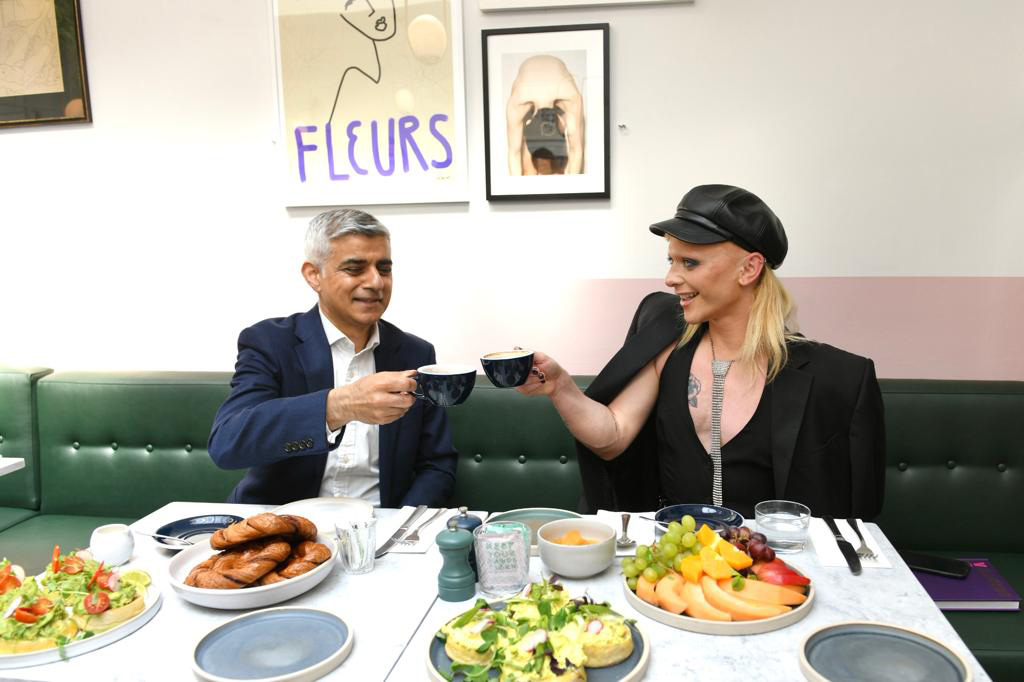 Promoting London's vegan options
Khan also posted about the brunch meeting on Twitter: "Great to round today's London Eats tour off with @BiminiBabes at @MildredsLondon. In case you missed the memo, they're vegan! #LetsDoLondon" Khan kicked off the "Let's Do London" campaign with a London Eats tour to celebrate and promote the chefs, restaurants, and hospitality venues in the city's food scene.
Bon-Boulash also participated in the campaign by making announcements through the public speakers on the subway network recommending her favorite restaurants and food options in Camden Lock.