Italian luxury fashion brand Valentino will become a fur-free brand by 2022 and will close Valentino Polar, its fur subsidiary, in an effort to bring its collections into the modern era. "Maison de Couture for us means creativity, uniqueness, intimacy, and an inclusive mind-set," Valentino CEO Jacopo Venturini said. "The fur-free stance is perfectly in-line with the values of our company. We are moving full-steam ahead in the research for alternative materials in view of a greater attention to the environment for the upcoming collections."

In 2019, animal-rights groups Humane Society of the United States (HSUS) and Humane Society International (HSI) met with Valentino to discuss its fur policy and welcomed the brand's commitment to no longer use the cruelly-begotten animal material in its collections. "Valentino dropping fur is a major nail in the coffin for the cruel fur trade," HSI Italy Director Martina Pluda said. "Like so many other designers, Valentino knows that using fur makes brands look outdated and out of touch, and fur industry certification schemes are little more than the hollow PR spin of an industry that kills 100 million animals for fur a year."
Valentino joins a growing number of luxury designers—including Balenciaga, Prada, Alexander McQueen, Gucci, and many more—in removing fur from future collections as consumer attitudes toward exploiting animals for fashion continue to change. "Valentino understands that consumers want nothing to do with fur and are rewarding companies that take a stand against animal cruelty," PJ Smith, Director of Fashion Policy at HSUS, said. "Brands and retailers should rightfully align their policy with consumers' values if they want to remain successful in a world that cares about animals and their welfare."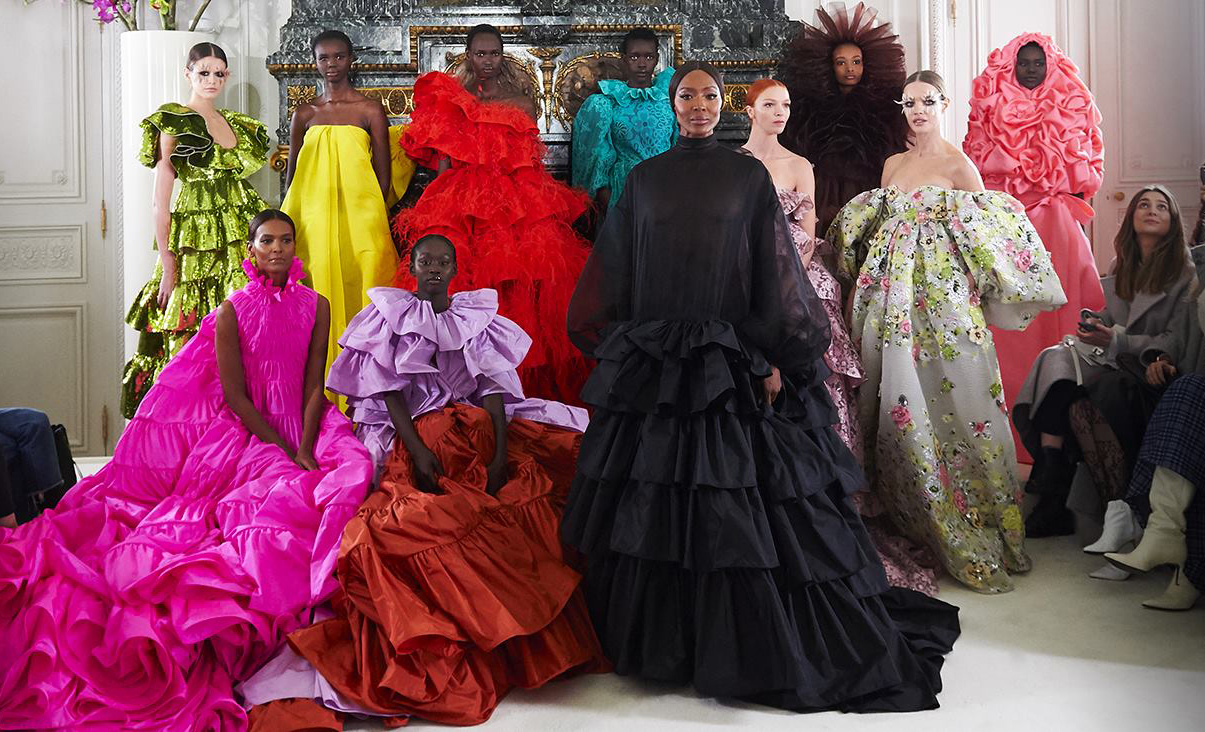 Fur is dead
In addition to luxury designers denouncing fur, major retailers have elected to remove it from their racks in recent years. In 2019, Macy's committed to no longer sell fur at all of its approximately 680 retail outlets—including all Macy's and Bloomingdale's private brands (as well as items sold from brand partners), along with Macy's, Inc. discount stores, including Macy's Backstage and Bloomingdale's The Outlet—by the end of the 2020 fiscal year. Similarly, Nordstrom announced last year that it will end the sale of fur and other exotic animal skins by the end of 2021 at all of its properties, including Nordstrom Rack, Last Chance stores, as well as Nordstrom's e-commerce sites. In February, Saks Fifth Avenue—which has been in operation since 1867—committed to stop selling fur across its properties by the end of the 2022 fiscal year (January 28, 2023).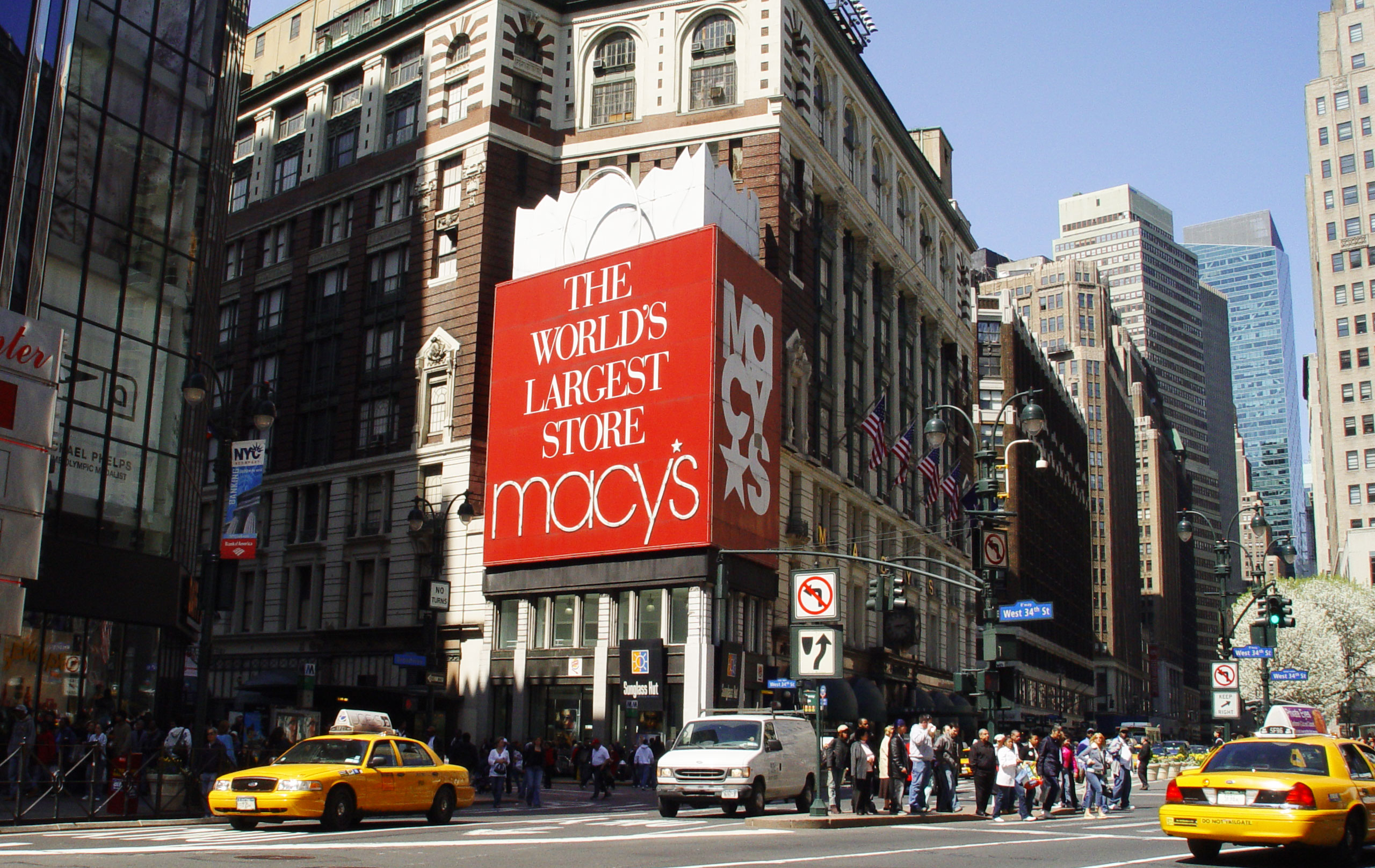 Legislation to ban the manufacture and sale of fur is also starting to make its way through governmental bodies. In 2019, California became the first state to prohibit the sale and manufacture of new fur statewide with the passage of AB 44–legislation that will take effect in January 2023. Currently, both New York and Oregon are also considering statewide fur bans.
In the United Kingdom, while fur farming has been banned since 2003, the government is still allowing fur sales—a fact that HSI has been fighting to change with its Fur Free Britain campaign. Last month, the campaign garnered support from 50 British celebrities, including Queen guitarist Brian May, comedian Ricky Gervais, and legendary actress Dame Judi Dench, who sent a letter to Prime Minister Boris Johnson to urge him to implement a ban on fur sales.
While the legislation is pending, influential design houses such as Valentino ditching fur sets a precedent for what fashion will look like in the future. "Compassion and sustainability are the new luxury in a world where dressing in the fur of factory farmed foxes or gassed mink is tasteless and cruel," Pluda said. "As the UK government considers a ban on fur imports and sales, and countries such as Italy are urged to ban fur farming, the world's top designers are leading the charge with fur-free fashion."
The VegNews Mega Birthday Sale ends July 31 at midnight! Get the BEST vegan recipes, travel, celebrity interviews, product picks, and so much more inside every issue of VegNews Magazine—at a special birthday price. Find out why VegNews is the world's #1 plant-based magazine by subscribing today!