Cheesy vegan ballpark nachos recently launched at Globe Life Field in Arlington, TX, home of the Texas Rangers. The new nachos feature tortillas chips topped with creamy cashew-based queso made by family-owned brand Credo Foods. Husband-and-wife team Adam and Madeline Salamon—who are both vegans—founded the company to fill a gap in the market for authentically cheesy queso dips and sauces but made without animal products.
In addition to Globe Life Field, Credo Foods' vegan queso was previously offered at racing track Circuit of the Americas in Austin, TX and the company aims to return to the track this year. As the COVID-19 pandemic subsidies and concessions begin to reopen, Credo Foods hopes to expand its vegan queso to additional stadiums with the goal of reaching 500 sporting arenas by 2025. "One of our goals is to have the biggest impact we can," Adam Salamon, a former tech industry executive, told VegNews. "We want to replace nacho cheese in every stadium in America."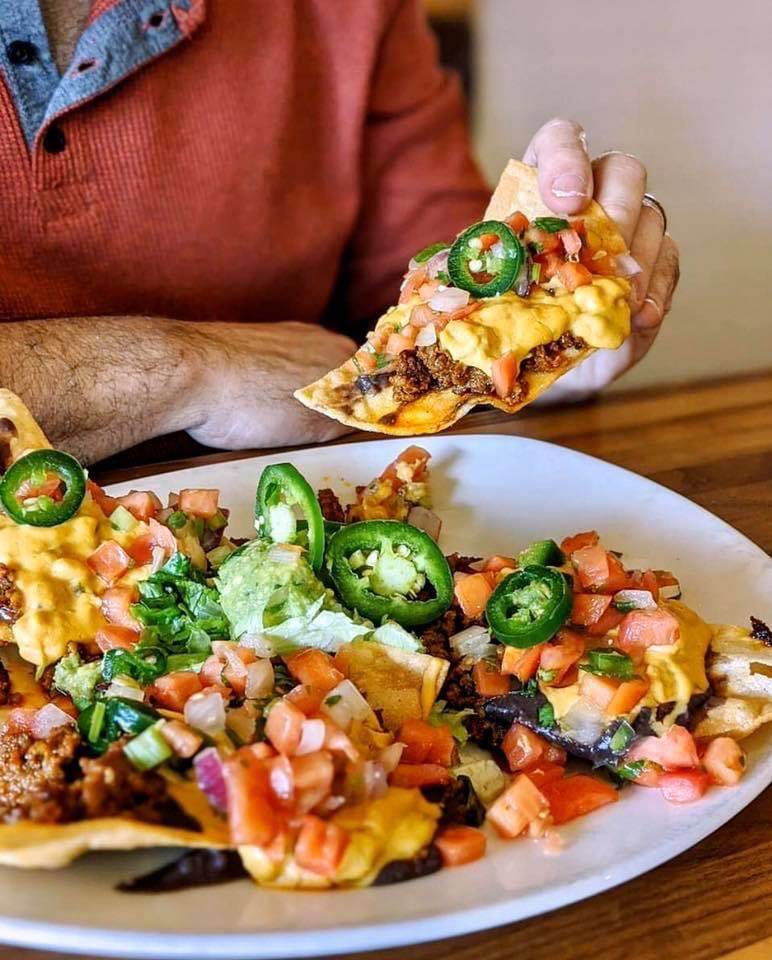 For the rest of this year's baseball season, customers can find the new vegan ballpark nachos at Globe Life Field's all-vegan cart, which began serving plant-based fare to fans in 2016. This year, Globe Life Field is also one of the select stadiums to offer Oatly's vegan oat milk soft serve, available at Going Going Green on the lower concourse level and Karbach Skyporch on the upper concourse level.
The Ben & Jerry's of dips
In addition to replacing dairy-based nacho cheese at stadiums nationwide, the brand aims to redefine the dip category by developing uniquely bold flavors with creative mix-ins. Madeline Salamon created the first iteration of Credo Foods' queso as a mac and cheese sauce for the couple's young daughter. Since then, Credo Foods has launched a variety of cashew-based products, including medium, spicy, and chorizo queso flavors, a french onion dip, and three flavors (Plain, Strawberry, and Chive & Onion) of cream cheese.
"Almost what Ben & Jerry's did with ice cream, we want to do that to the dips category," Adam Salamon said. To that end, Credo Foods is launching its newest product, Jalapeño Popper Dip—which mimics the flavor of the spicy and tangy party snack in dip form—at select Whole Foods Market locations in Los Angeles, Texas, Oklahoma, and Arkansas in mid-June.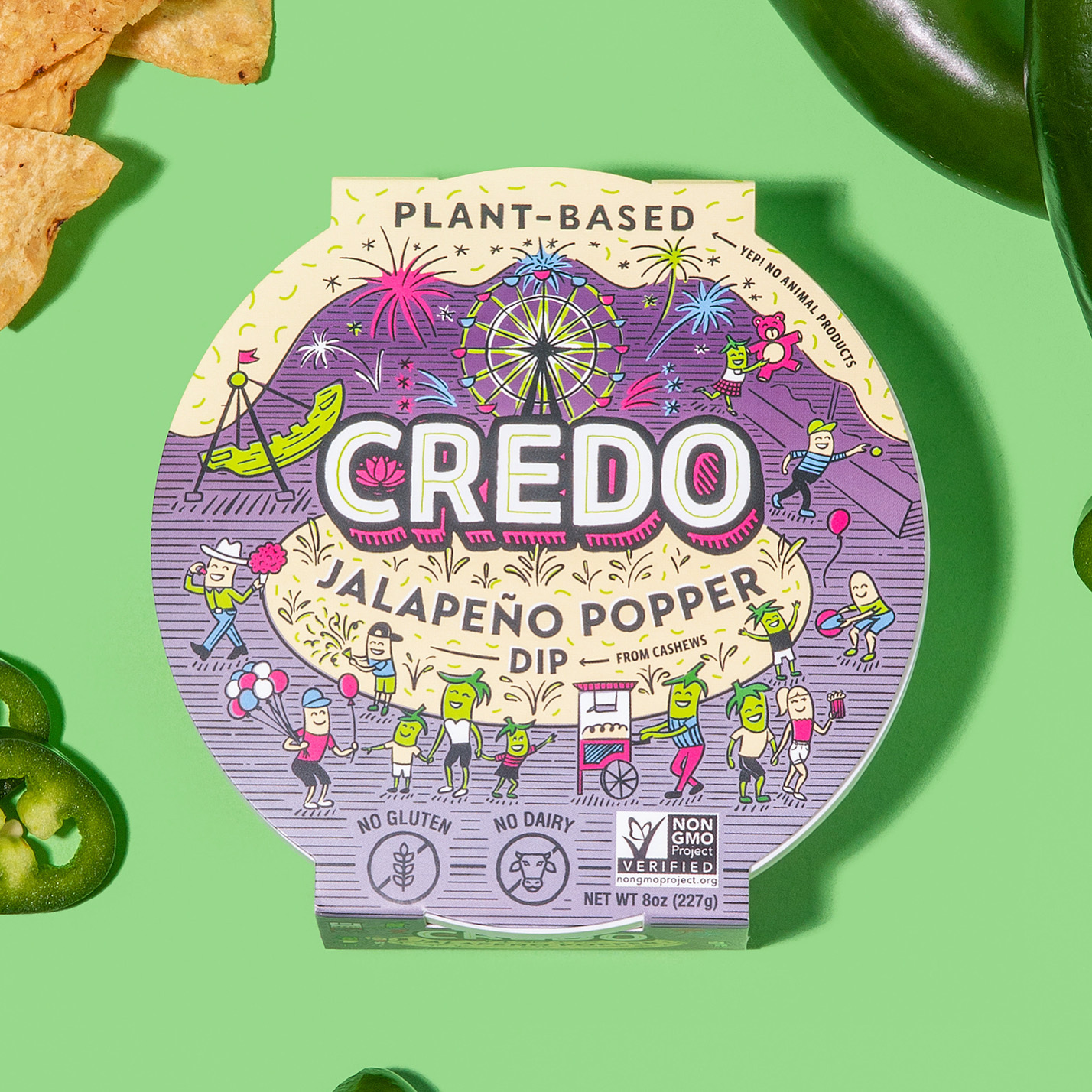 On May 10, Credo Foods will also expand its retail distribution to Sprouts Farmers Market stores nationwide which will offer the medium and spicy flavors of its vegan queso.