Greek vegan brand Violife just launched mini versions of its fan-favorite EPIC Mature Cheddar Blocks. The new Minis are available in travel-friendly 40-gram servings at supermarket chain Sainsbury's across the United Kingdom. As offices and schools begin to reopen, the Minis are being offered as a convenient snacking solution to keep in handbags, gym bags, and school lunch boxes. As with all Violife products, they are free from common allergens and preservatives and fortified with Vitamin B12.
The new product is part of Violife's EPIC range, which includes cheddar-flavored blocks and shreds, as well as a seasonal EPIC Christmas Platter that the brand launched last year featuring three Cheddar-flavored blocks (mature, smoked, and garlic & chili). The brand also offers other cheese blocks, slices, spreads, and wedges in various flavors.
Vegan barbecue season
Earlier this month, Violife launched its first vegan summer barbecue pack at Sainsbury's. The pack features three varieties of the brand's vegan cheeses: Mediterranean Style Block (which can be skewered and grilled as part of a kebab); Greek White (a feta-style cheese for Greek salads); and BBQ Slices (which pairs well with vegan burger patties).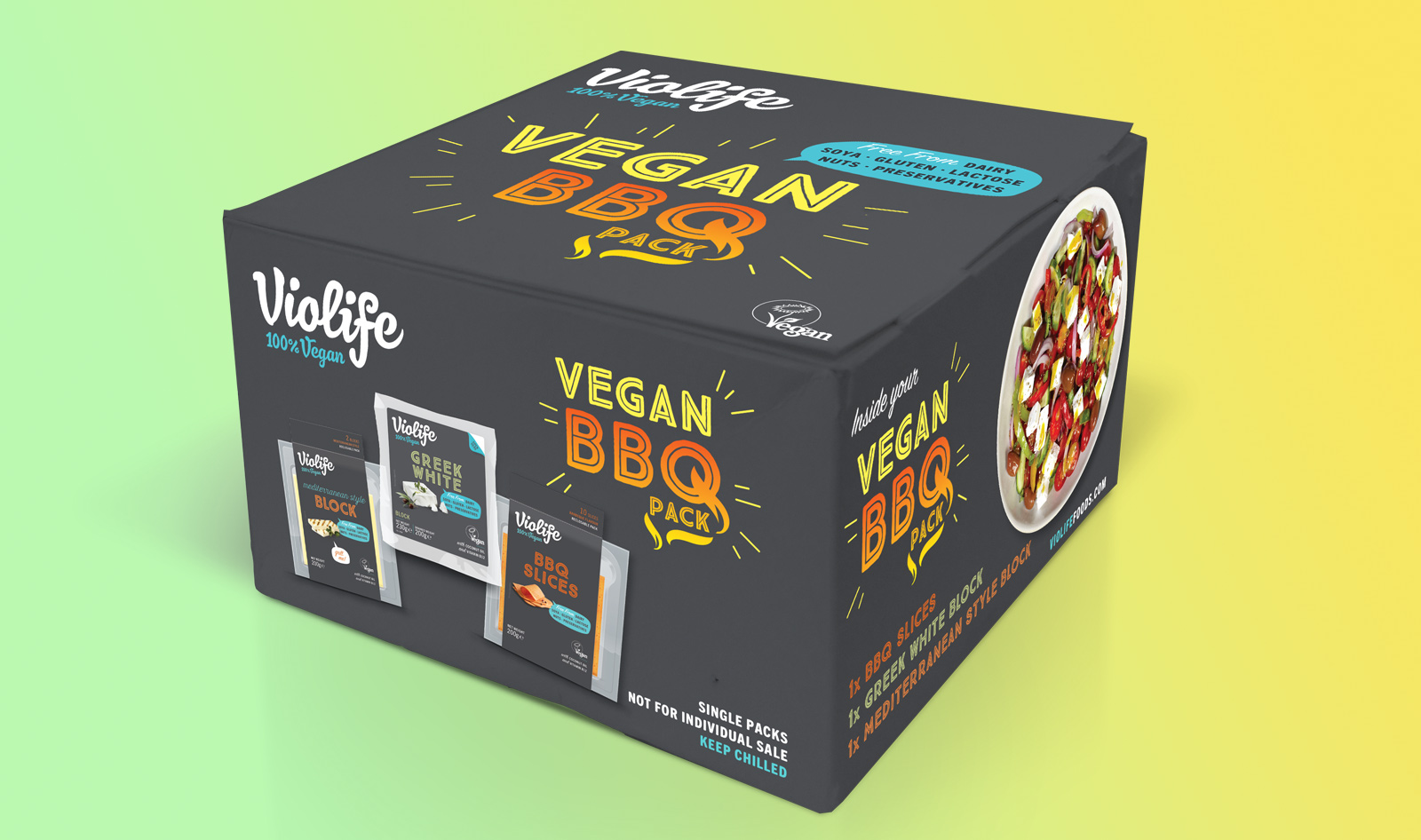 Though Violife's new Minis and barbecue packs are currently only available in the UK, the brand distributes a number of vegan products in other countries, including in the United States, where they became widely available through Whole Foods Market in 2018. Stateside, the brand offers vegan cheeses such as parmesan wedges, cream cheeses, mature cheddar slices and blocks, and feta blocks.