Food brand MorningStar Farms—a subsidiary of The Kellogg Company—will expand its "Incogmeato" vegan meat line to more than 3,000 hospitals and schools. Kellogg's is expanding its partnership with foodservice company Sodexo to meet the increasing demand for plant-based protein options. Sodexo already serves MorningStar Farms' Spicy Black Bean Burgers and has just added the Incogmeato Burger Patties to its offerings, beginning with the healthcare sector.
"We're excited to expand our partnership with Kellogg's Away From Home [its food service arm] to offer our meat-loving customers a plant-based protein … to [allow them to] make more sustainable and plant-based choices without sacrificing what they love about meat," Rob Morasco, Senior Director of Culinary Development at Sodexo, said. "More people are exploring plant-based food options and we've seen a growing demand in our industry … Plant-based meat alternatives also support Sodexo's carbon reduction goal to reduce operational and supply chain carbon emissions by 34 percent by 2025, a commitment of our Better Tomorrow 2025 plan."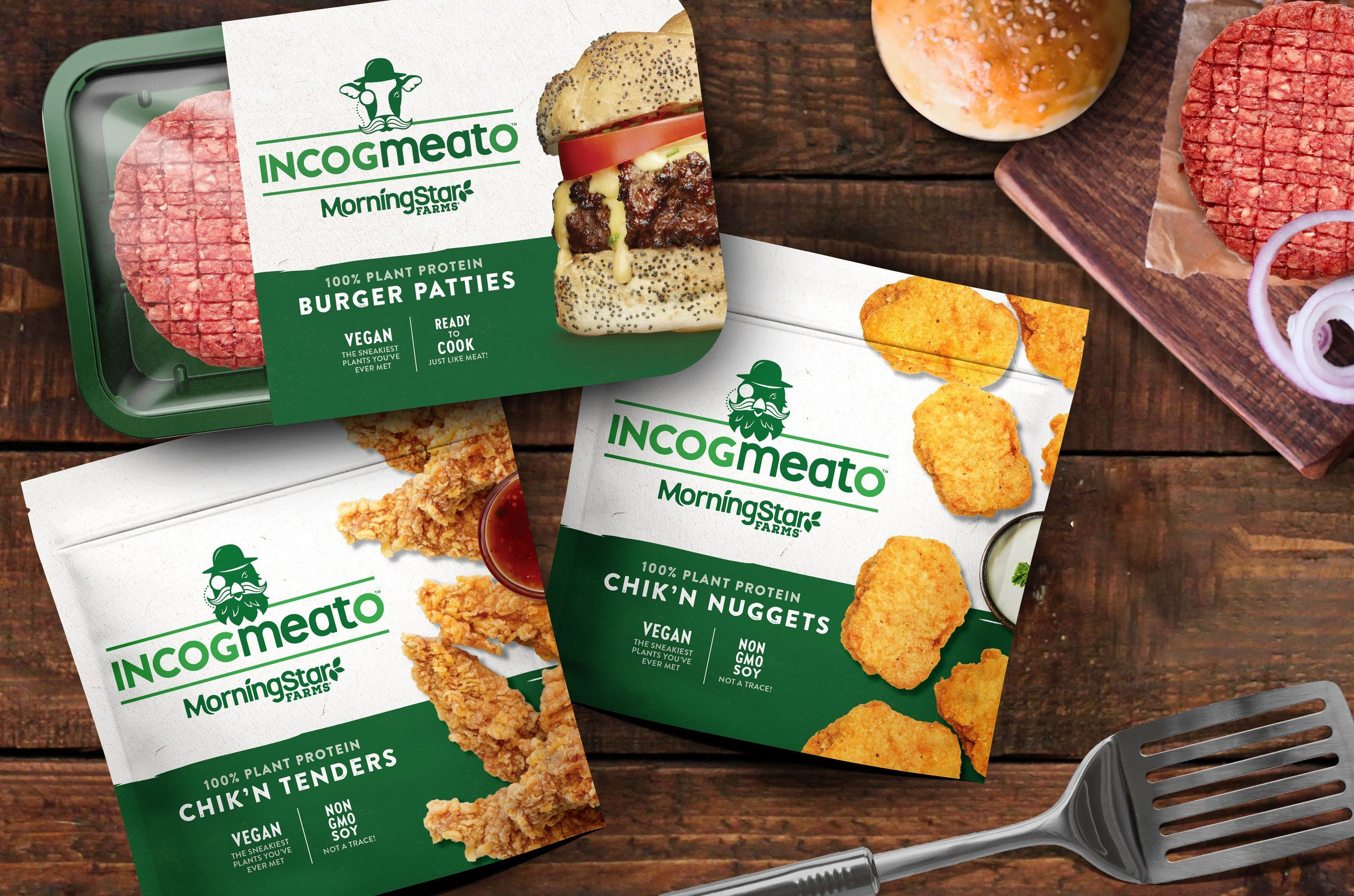 Kellogg's Incogmeato vegan meat line
MorningStar's Incogmeato line of vegan meat products debuted at grocery stores and through foodservice partners in early 2020. The products aim to replicate the look and taste of animal-based meats and include vegan burger patties, Chick'n Tenders, and Chick'n Nuggets.
Prior to adding Incogmeato vegan sausage to its lineup, in 2019 the brand partnered with Pizza Hut to test the new vegan Italian sausage at one location in Phoenix, AZ. The limited-time test featured the plant-based sausage atop the Garden Specialty Pizza, which also included onions, mushrooms, and banana peppers and could be ordered vegan by omitting cheese. While this test did not ultimately result in a nationwide offering of the Incogmeato vegan sausage at the restaurant, Pizza Hut did continue its vegan meat offerings and became the first chain in its category to launch vegan meat nationwide with its two Beyond Pan Pizzas in partnership with Beyond Meat.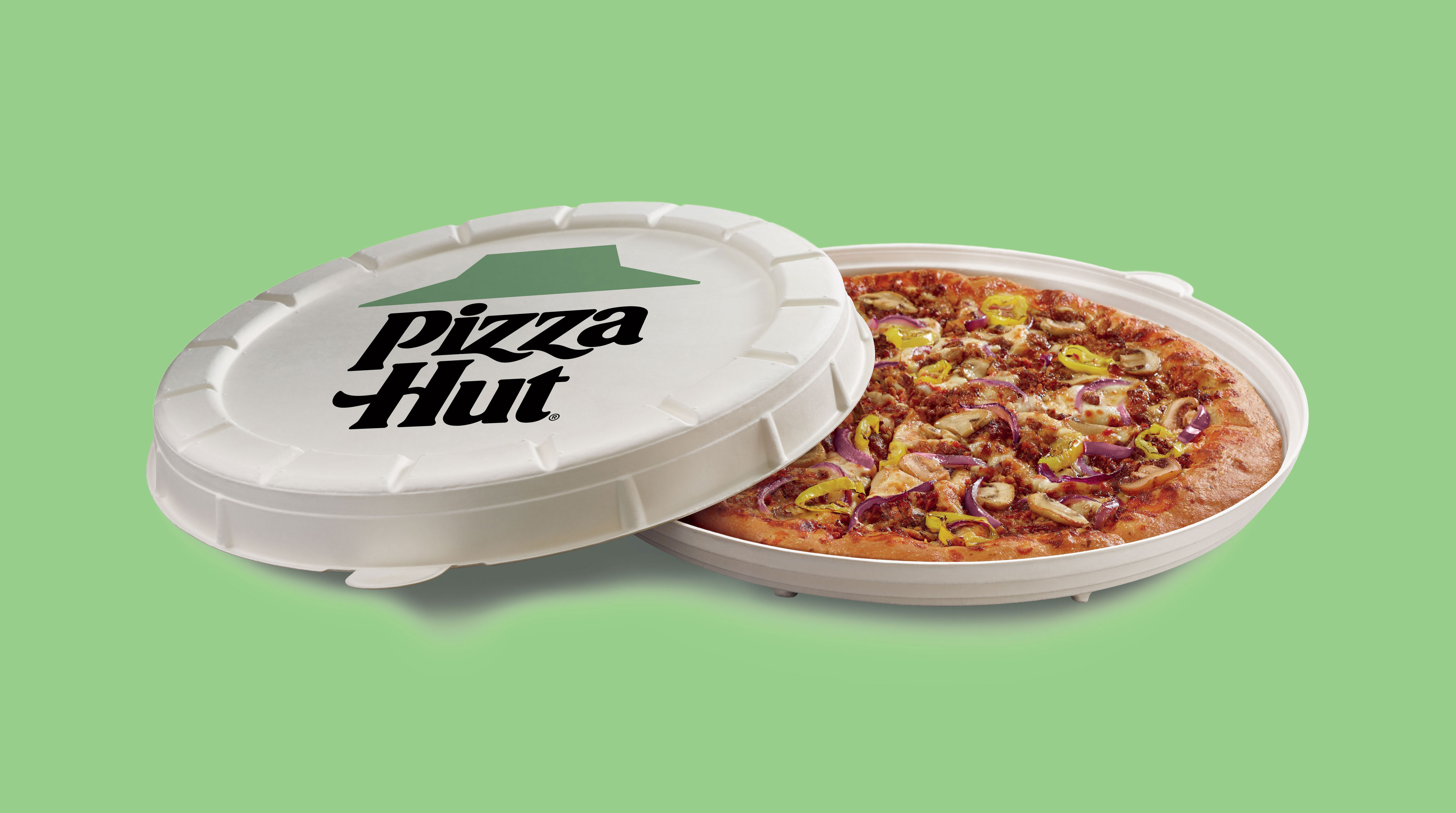 Feeding Gen Z's vegan meat cravings
Incogmeato's expansion to schools means it can focus on getting its brand in front of the Gen Z audience. Kellogg's own research found that the type of "just-like-meat" experience offered by Incogmeato is the preferred choice for 40 percent of the Gen Z-ers and millennials the company surveyed—while the remaining 60 percent of those surveyed prefer plant-based proteins like the MorningStar Farms' Spicy Black Bean Burger.
The Gen Z group is also helping to push the vegan movement forward. Reports have suggested that they are more likely to switch to alternative proteins to help save the environment than older generations.
"Our Incogmeato lineup is a delicious plant-based solution for Sodexo's guests who are craving a truly meat-like experience," Zach Ramos, General Manager, Kellogg's Away From Home, said. "We are proud to offer our operator partners go-to plant-based options that give their guests what they're craving—especially as consumer demand for just-like-meat products continues to grow."