Seitan (say it with us: say-tan) is a chewy and stretchy protein that is colloquially called "wheat meat." A staple of hippie culture and beyond, seitan can be used in place of animal protein in a number of finger-licking good dishes—from juicy sausages to messy pulled pork sandwiches. Find it at the local supermarket (try brands such as Upton's Naturals, Sweet Earth, and Gardein) or make it at home. Wheat meat at the ready, here are seven vegan seitan recipes you need to try!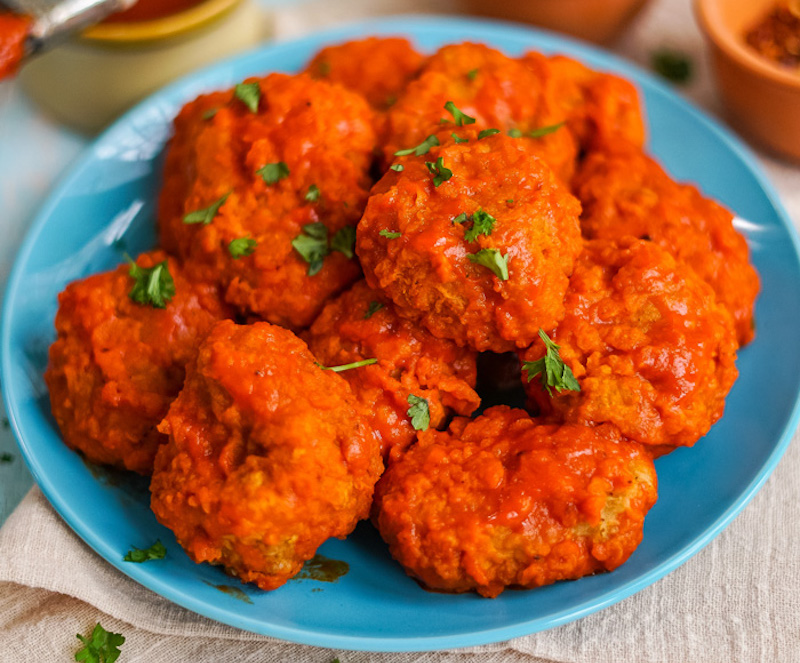 The Edgy Veg
1 Spicy Seitan Buffalo Wings by The Edgy Veg
Sure, cauliflower wings are fine, but when you're craving something with chew, seitan is the way to go. Candice Hutchings of The Edgy Veg nails the chicken flavor by seasoning her seitan with poultry spices (yep, they're vegan) and tahini. The chicken seitan is coated in heavy batter, drenched in buffalo sauce, and then baked until crispy. You will need a napkin after polishing these off.
Find the recipe here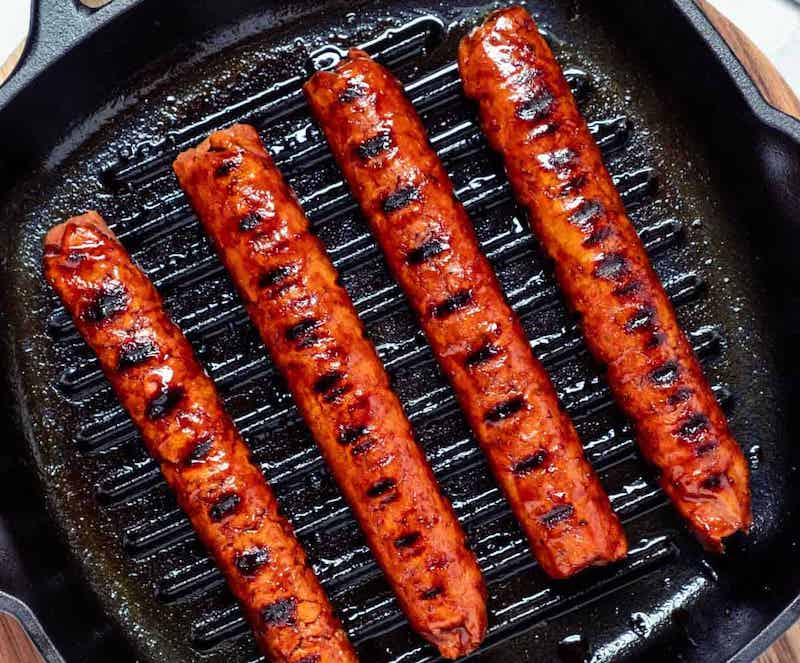 Loving It Vegan
2 Seitan Vegan Sausages by Loving It Vegan
When biting into a juicy, char-grilled sausage, you want something meaty, not rubbery. Seitan provides that essential texture and makes for a vegan frank sturdy enough to stand up to the heat of the grill. Nestle these plant-based dogs in split, toasty buns and drizzle with dijon mustard.
Find the recipe here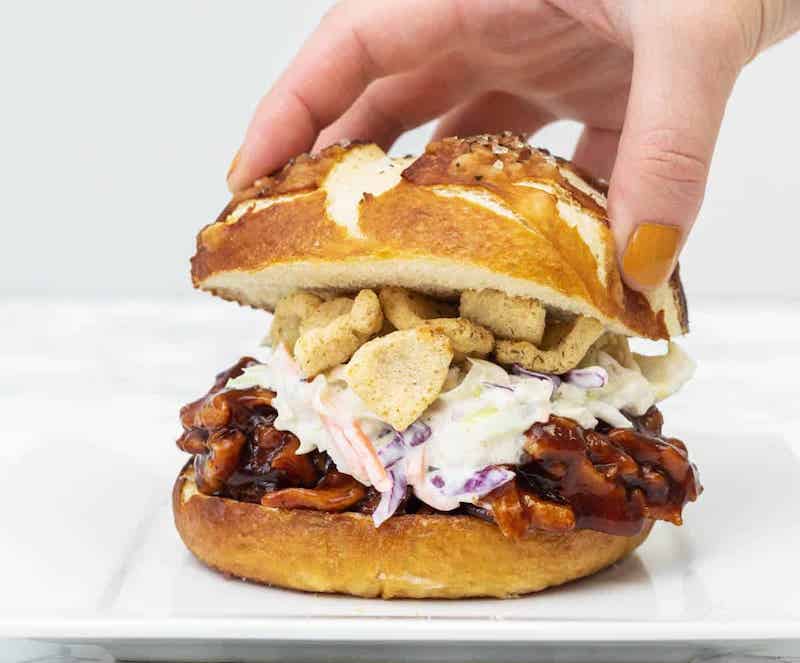 Seitan Beats Your Meat
3 Vegan Pork Sandwich with Coleslaw and Chips by Seitan Beats Your Meat
Make it easy on yourself and buy some premade seitan for this hefty handhold. Toss together a homemade vegan coleslaw, then stack your barbecue-slathered seitan up high with this crunchy-cool salad and a few salty chips. The result is the ultimate texture sensation of hot, cold, creamy, crunchy, soft, salty, and smokey all in one glorious bite.
Find the recipe here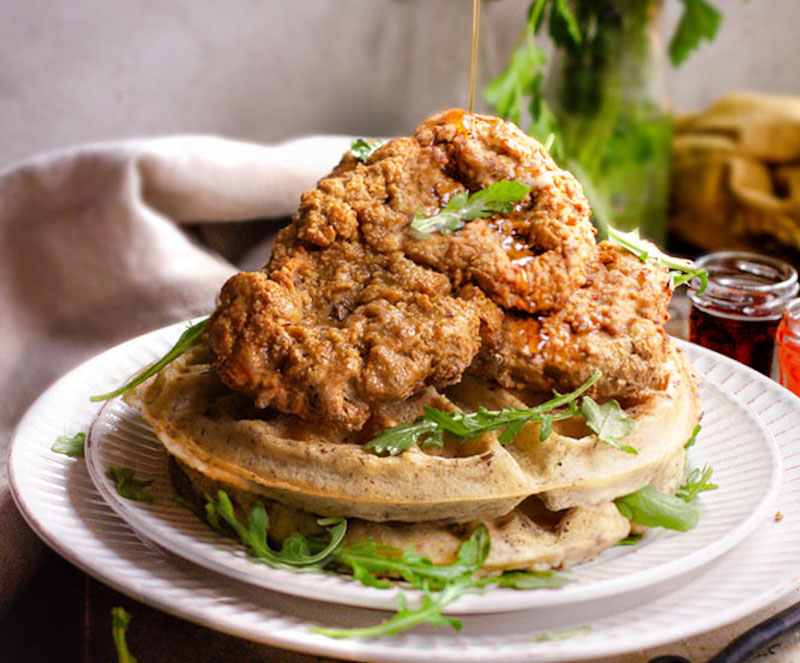 Thank You Berry Much
4 Unbelievable Vegan Chicken and Waffles by Thank You Berry Much
This sweet-and-savory combination is a project, but if you can't find plant-based chicken and waffles at a vegan-friendly restaurant near you, it's worth the effort. Crispy seitan chicken gets a brunchy vibe when paired with a dinner-plate-sized Belgian waffle and a liberal pour of spicy maple syrup. You'll definitely need a knife and fork for this one.
Find the recipe here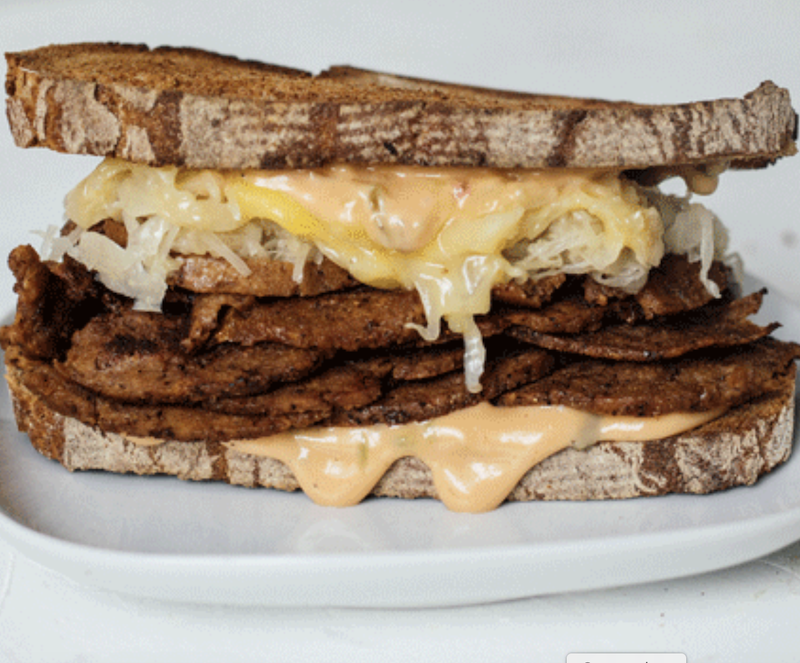 Zucker & Jagdwurst
5 Vegan Reuben Sandwich by Zucker & Jagdwurst
For those unfamiliar, the key elements of a reuben sandwich include corned beef, sauerkraut, Swiss cheese, Russian dressing, and rye bread. This recipe nails all five essential components with completely homemade vegan ingredients. The scratch version is truly worth making at least once, but to save time, thinly sliced store-bought seitan will do (or check out this vegan corned beef from Mrs. Goldfarb's).
Find the recipe here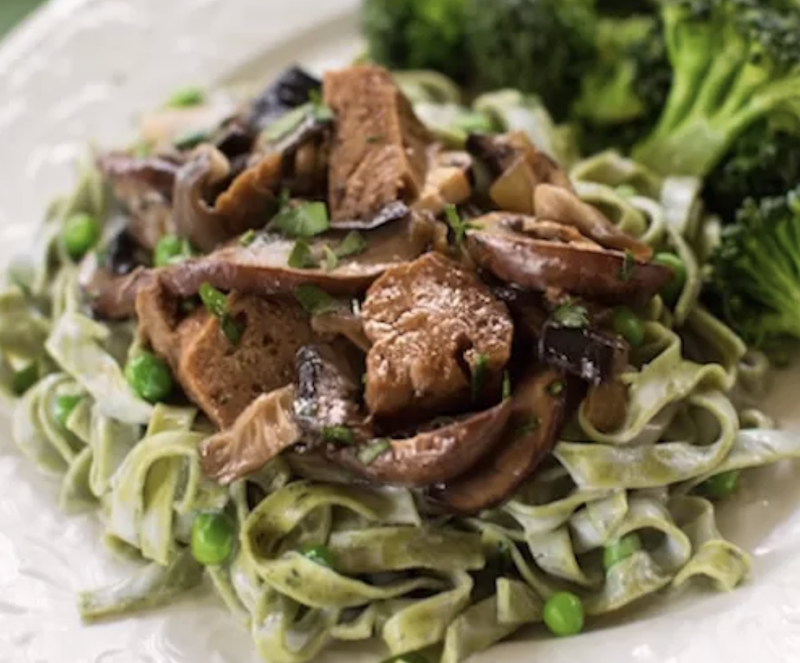 Vegan Atlas
6 Vegan Mushroom and Seitan Stroganoff by Vegan Atlas
Sink a fork into this satiating bowl of noodle-y umami goodness. Meaty seitan pairs well with tender mushrooms and al dente fettuccine, all coated in a light vegan cream sauce. This dish is perfect for date night or a family dinner. It's one of those few dishes that is equally romantic and kid-friendly.
Find the recipe here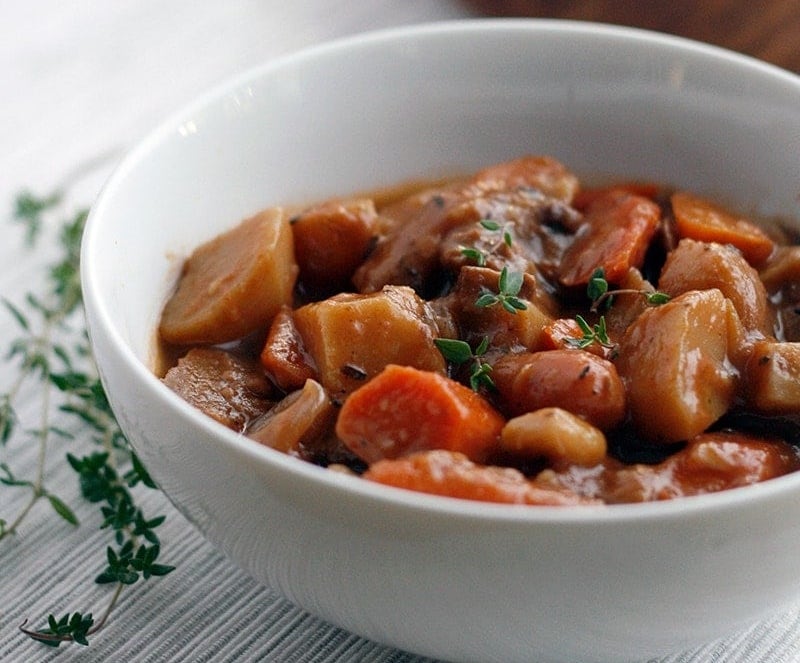 Well Vegan
7 Seitan Portobello Stew by Well Vegan
Hello, one-pot wonder. For those whose culinary skills don't extend far beyond dump-and-stir, this seitan-based stew is a solid starting point. It's thick, comforting, and nourishing with big chunks of toothsome vegetables and meaty bits of vegan protein. Sop it up with a fist-sized chunk of French bread.
Find the recipe here
Jarone Ashkenazi is a freelance writer who has been vegan since January 2013 and covers travel, food, and luxury items.
Tanya Flink is a Digital Editor at VegNews as well as a writer and runner living in Orange County, CA.