Athletic brand Nike just gave its iconic Air Force 1 shoe style a vegan leather makeover with the help of Piñatex, a leather alternative made from pineapple leaves. The new Air Force 1 style is part of Nike's Happy Pineapple collection which also features reimagined versions of Air Max 90, Air Max 95, and Air Zoom Type styles. For the Happy Pineapple Air Force 1 style, Nike ditched leather uppers in favor of canvas and used Piñatex to craft the iconic Nike swoosh and logo. The remainder of the shoe features cork-based materials. The vegan leather also inspired the pineapple patch affixed to the shoe's tongue.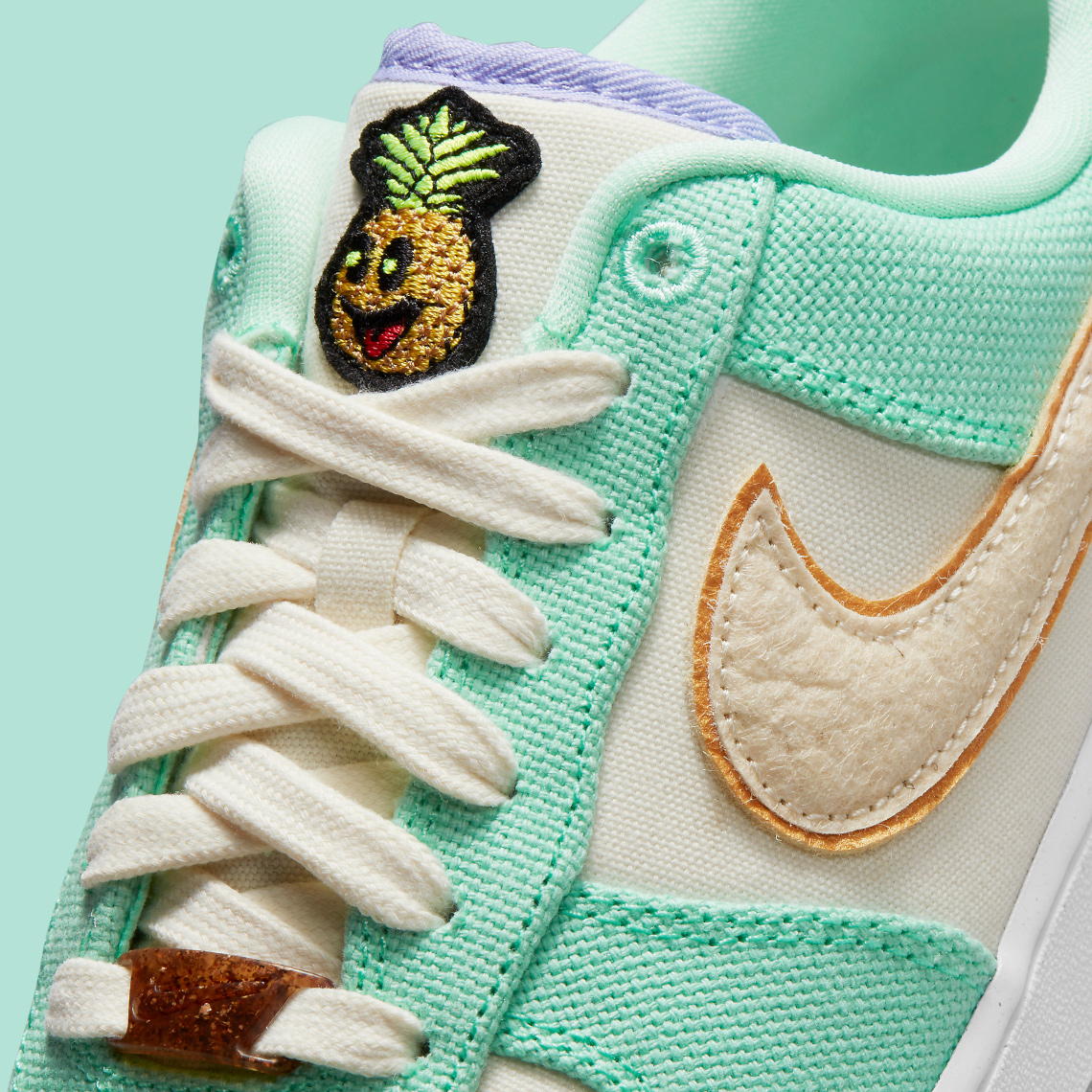 "This summer has just gotten sweeter. Nike merges their innovative silhouettes with juicy hues and clever details paying homage to a summertime staple—the pineapple," Piñatex shared on social media. "Piñatex has been used on the brand's iconic models in key parts of the shoe together with other sustainable materials such as cork."
The new collection is available in several colorways—including "Green Glow" and "Coconut Milk"—through Nike's SNKRS app.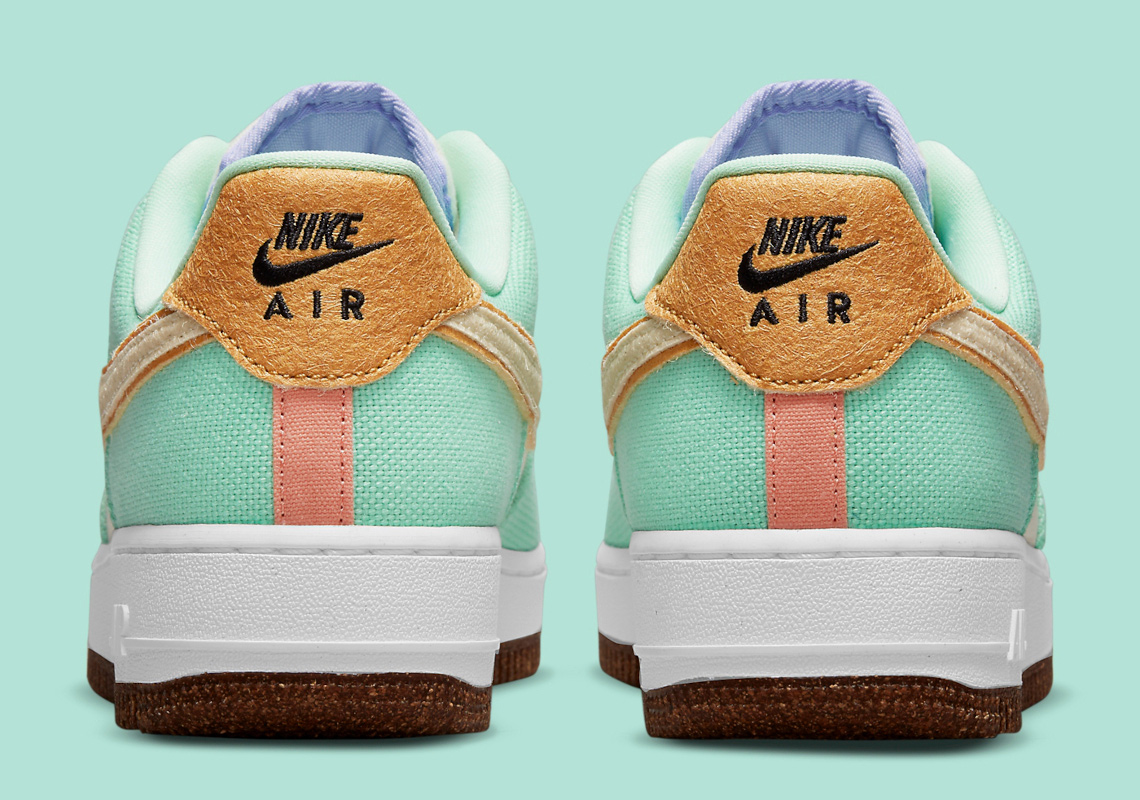 Making vegan leather from pineapples
Developed by Spanish designer Carmen Hijosa in 2016, Piñatex is crafted from the byproducts of the pineapple industry. The material uses leaves left over from pineapple harvests and turns them into a usable material by extracting long fibers that are washed, dried in the sun, and processed into Piñafelt. This material is then used as a base for specialized finishing, such as treating with pigments and coatings to create colorful, durable, and waterproof vegan leather.
In addition to creating new income streams for subsistence farmers in the Philippines, the process for producing this vegan leather saves 264 tons of carbon dioxide from being released into the air from the burning of 825 tons of leaves typically wasted in the pineapple industry.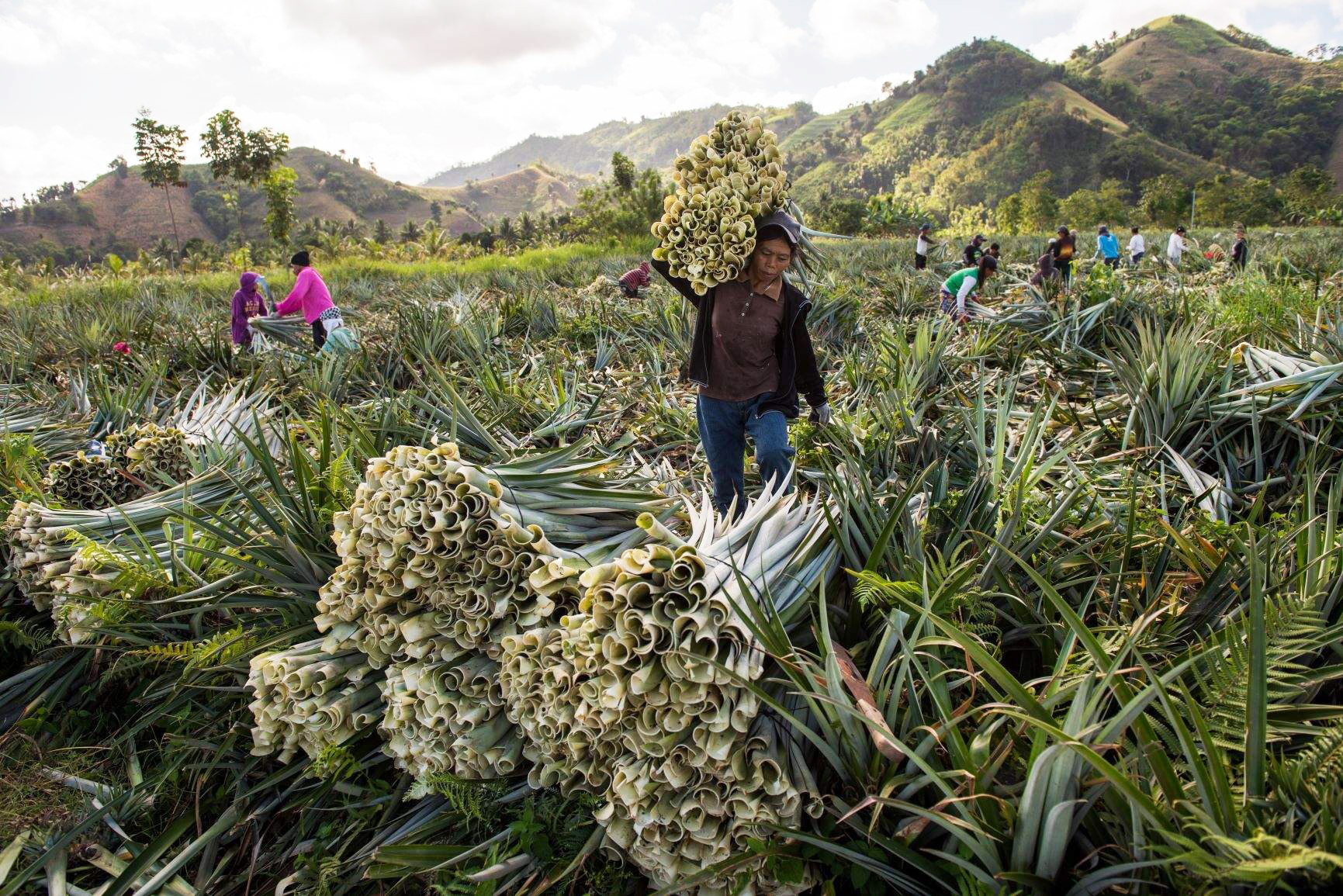 Since its launch, Piñatex has become a popular vegan alternative used by more than 1,000 brands, including fashion brand Hugo Boss, retailer H&M, and hospitality chain Hilton Hotels—which used the material in lieu of animal leather when outfitting its first all-vegan suite in London.
Vegan leather made from plants, not plastic
Nike is following a trend dictated both by ethical concerns with the production of animal-derived materials such as leather and the environmental concerns for vegan alternatives to animal leather that are made from polyurethane leather. The next generation of vegan leather is made from a variety of plant-based, and not plastic, materials such as apple skins, by-products of the wine industry, mushroom root systems, and more.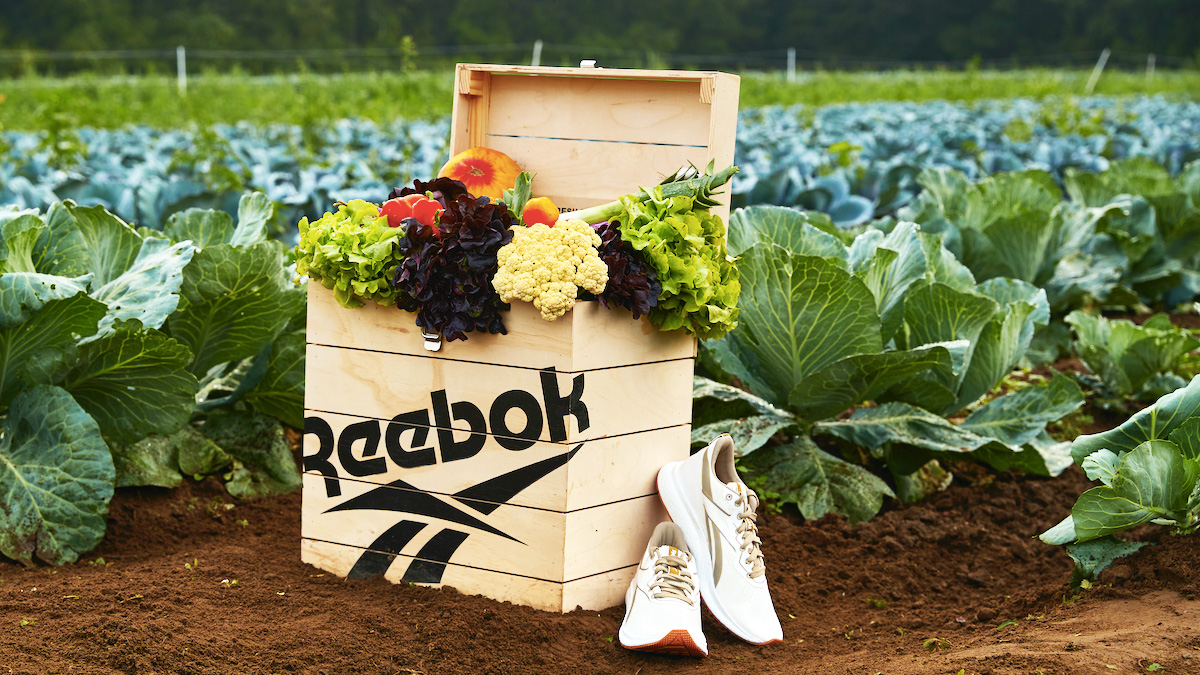 Last year, competing brand Reebok released the Forever Floatride GROW sneakers made entirely from plants, including a midsole made from castor beans, a eucalyptus tree-based upper, and sole made from rubber trees, and a sockliner made from BLOOM—an algae-based material. To push the plant-based nature of its new shoe, Reebok gave the first 50 customers to purchase the Forever Floatride GROW sneakers a community supported agriculture (CSA) box filled with a half bushel of fresh vegetables in a dozen varieties. This launch built on Reebok's 2017 release of a shoe through its Cotton + Corn initiative which featured a cotton upper and corn-based sole.
In April, athletic brand Adidas also got into the plant-based leather game when it unveiled the Mylo Stan Smith, a vegan version of its iconic Stan Smith sneakers made with mushroom-based leather. The concept shoes were made in partnership with Bolt Threads, which supplied Mylo—vegan leather made from mycelium, the fast-growing root systems of mushrooms. While the concept shoe was just for show, Adidas is working to release a commercial version of the Mylo Stan Smith in the near future.